Beachcombing in the tropics of Mauritius
Exotic destinations
Beachcomber in the tropics of Mauritius
A couple of years into married life, early 1980's, and moving den from one big city to another gave us itchy feet. We scraped together our paltry savings and decided to be bold.
We booked for a two week holiday in Mauritius at two Beachcomber hotels. It was quite reasonably priced with an all-inclusive package covering all meals and a certain amount of cold drinks, house wine and beer. This was a bargain for our first holiday abroad! An exotic destination that we thought would be beyond our means. We robbed our piggy bank for a bit more money for the odd excursion but that was all we could afford.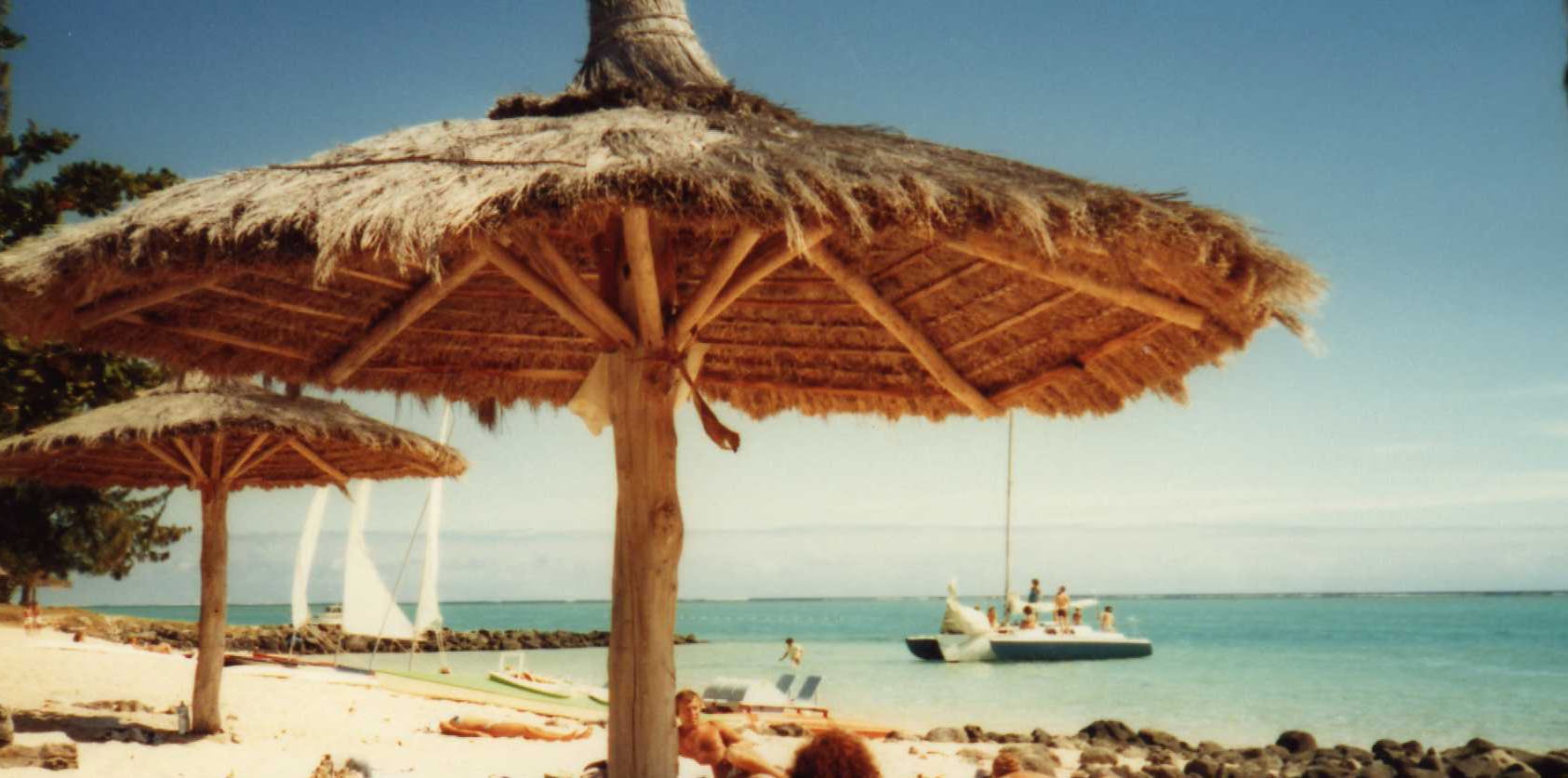 It was the middle of winter and a frosty cold front had arrived so how could we consider packing bathing suits and light summer clothing when the temperature at home was so cold? Even in Mauritius it was winter and we tried to imagine if it would be warm. We chucked in a few summery items and left for the airport excited and dressed in layers of thick winter woollies.

We trotted across the ocean to our dream destination and what we thought would be our once in a lifetime idyllic island holiday, never to be repeated.
Tropical storm on the horizon
Panoramic views and glorious expectations
As we approached Mauritius, hubby was fortunate to be allowed into the cockpit and had a spectacular panoramic view over the Le Morne peninsula surrounded by turquoise blue seas and tropical greenery. Even my little window gave me a glance of what was waiting for us.
As we exited the door of the plane, a blast of hot humid air slammed us in the face. We had overdressed and couldn't wait to get to the hotel to strip off our thick layers and don our bathing suits.
Behind us, a young honeymoon couple we had met on the plane had the same sentiments. He was wearing a padded sheepskin jacket more suitable for a visit to the Arctic circle. I don't think he even made it halfway down the stairs leading to the tarmac.
Sweat pouring from his face, he uttered a few words of profanity. His new bride gasped at her husband's choice language and he ripped off his jacket. I think he would have been quite happy to exchange this cumbersome thing for a few tiny cowrie shells that kids were trying to sell us at the bottom of the flight of steps. Still enamored with Mauritius and knowing full well that these kids were chancers we still relented and bought a few because we felt sorry for them.
Later when walking on the beach we saw thousands of the same shells that we could pick up at our hearts content.
Our first taste of traffic in Mauritius
The drive in the taxi was quite hair-raising with lots of hooting and squeezing past other vehicles on the narrow island roads, but the sweet fragrances from the sugar cane and tropical blooms along the side of the road soothed our senses…for a while. In fact, the humidity was beginning to smother us. We jostled around in the taxi without air conditioning. One by one, those thick layers were discarded. We stopped just short of the last layer that was covering our undies.
Eventually after numerous stops, off-loading other passengers at their respective hotels, dodging obstacles along the way, we finally got to our hotel, formerly known as Le Chaland, (now Shandrani) still reasonably dressed and in one piece. We were greeted with a delightful melodic 'Bon Jour' by voluptuous ladies scantily clad in bikinis and flimsy sarongs as they shoved cocktails in our hands. If it wasn't for the fact that my better half could immediately snorkel in the bay, I'm sure he would have followed them like a drooling faithful puppy.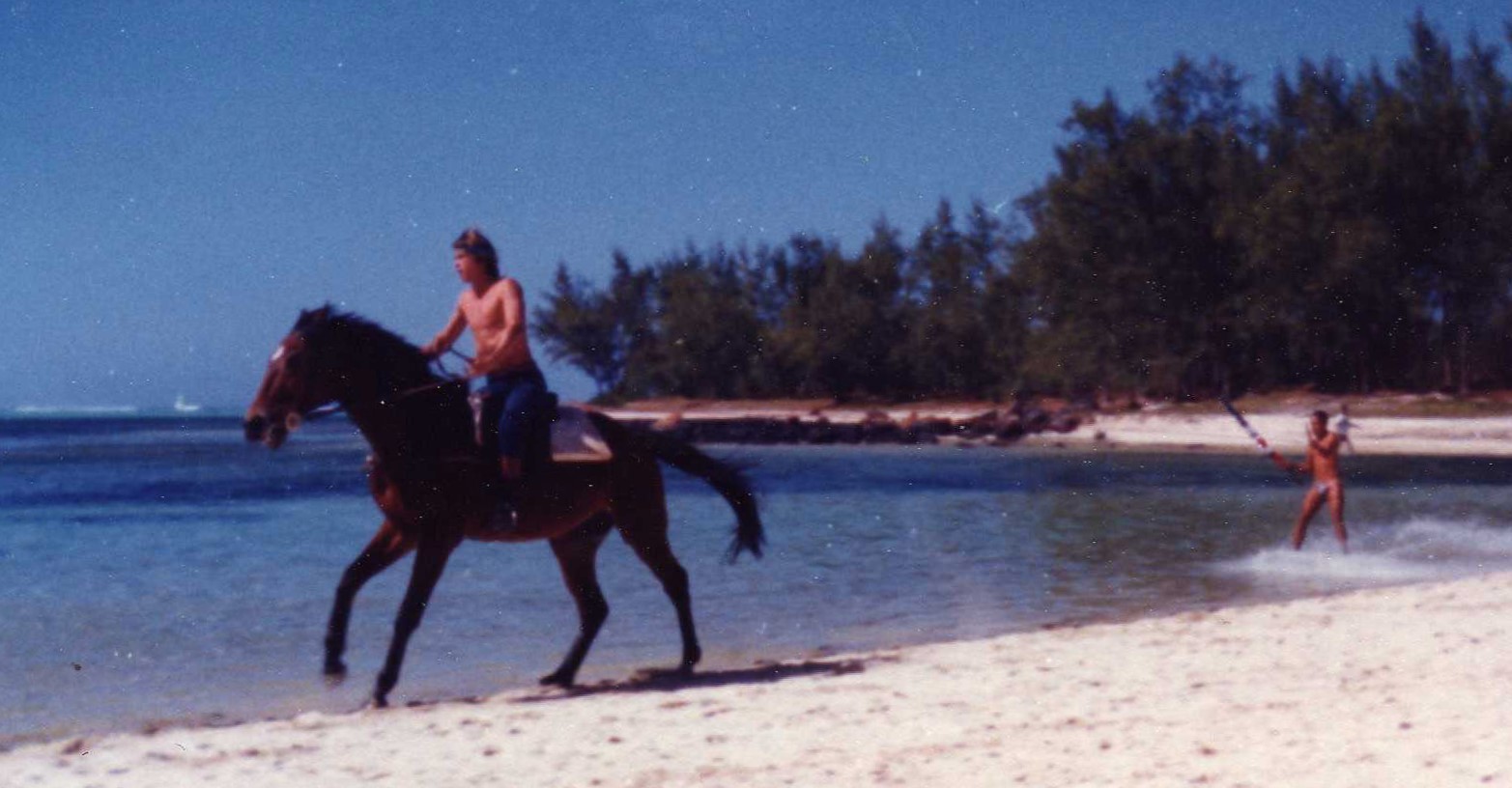 Water skiing behind a horse
Coral gardens
After we scrounged in our bags for our own swimwear, we climbed on board a glass bottom boat and went out in the bay just a few meters from our hotel. We could not believe all the beautiful coral and colourful fish we saw. Hubby was smitten. He barely gave the boat a chance to stop before he leapt into the water, donning his mask and snorkel in mid-air.
Sheltered bay where we snorkeled
I took a little bit longer, remembering my first snorkel at Storms River Mouth, but the sea was much calmer here and soon I jumped in as well. It was certainly far easier snorkelling in that sheltered bay compared to my last experience. I found it so relaxing. At least I could take time to look at the fish and coral and didn't have to worry about waves crashing over my head and inhaling sea water! My dream had come true to snorkel in a calm, flat sea and the bonus; the water was warm. It was probably well over 20 degrees Celsius, far warmer than the average 12 degrees around our Cape. I could get used to this!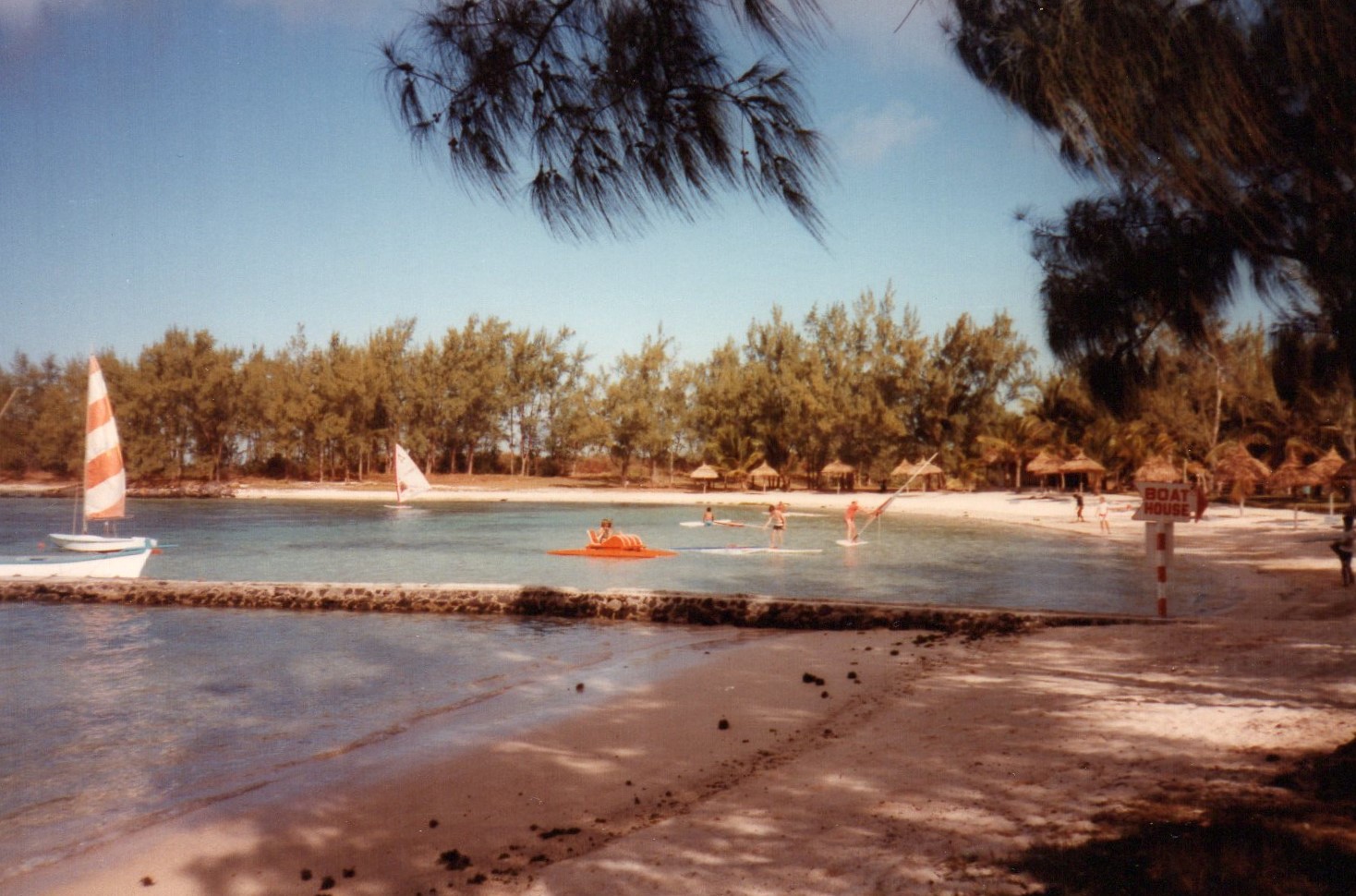 Cocktail surprises
Because we were such penniless naive tourists, at night we'd count our meager rupees and drool over the cocktail menu that looked far more appealing than a glass of wine or a local beer. Who wouldn't want to sip a cocktail on a tropical island? We still needed some money for our sightseeing and although our stay at the hotel was fully inclusive, cocktails had to be paid for.
The disappointment must have shown on our faces as we calculated that we couldn't afford a delicious pre-dinner concoction. An older South African couple sitting close to us most evenings, must have had a good chuckle. One such evening, our waiter placed cocktails in front of us and ignored our protests that we hadn't bought them. He gesticulated at the other couple. They gave us a lazy smile, raised their drinks and told us to enjoy this treat from them.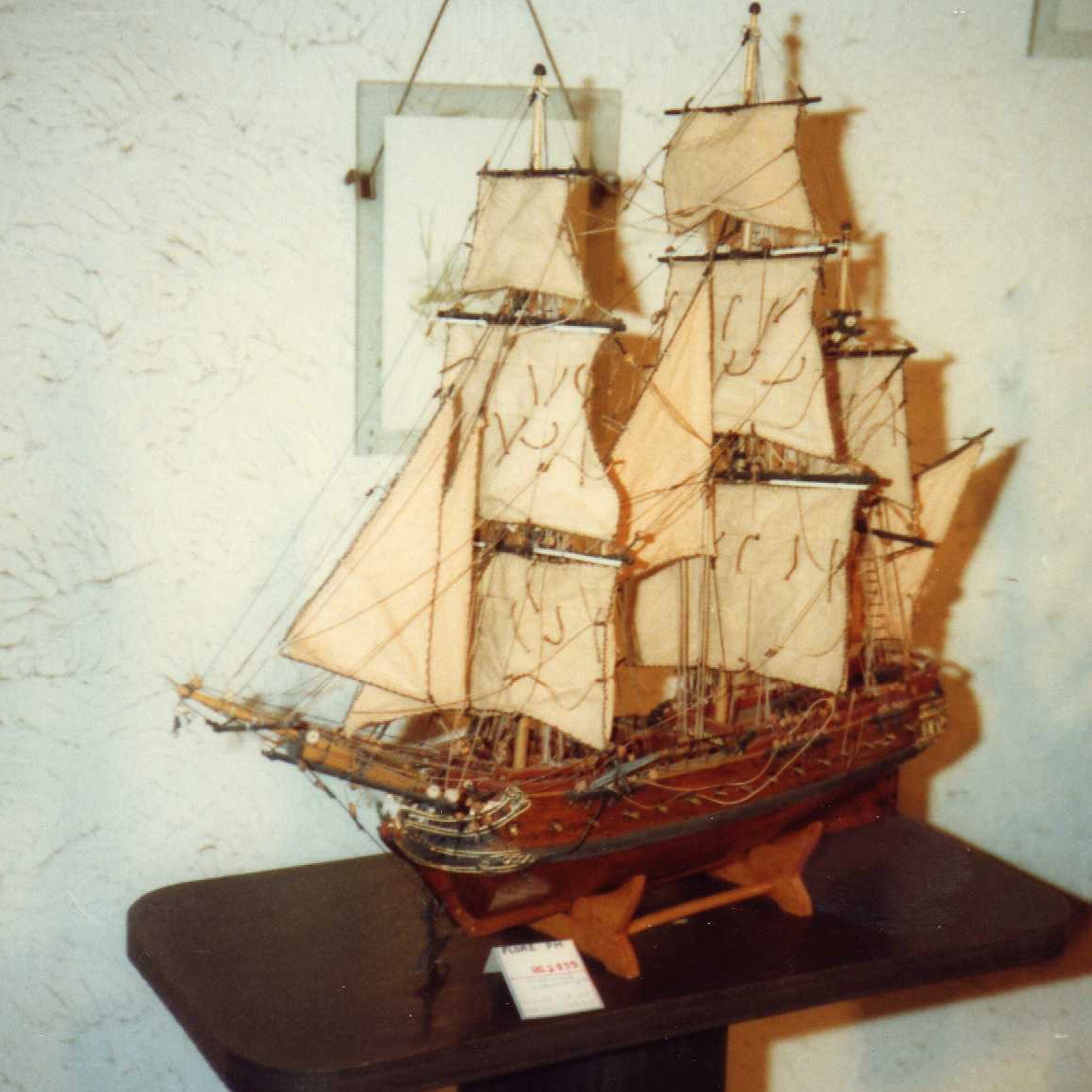 Golfing pros
One afternoon at our second hotel, Le Brabant, next to Paradis, we decided to amuse ourselves with a game of golf at the resort's golf course. The only thing was I had never played golf before. Hubby had played a few rounds with his roommate from boarding school, but never seemed to master the same skills. It was revealed later that his roommate became a professional golfer, so no wonder!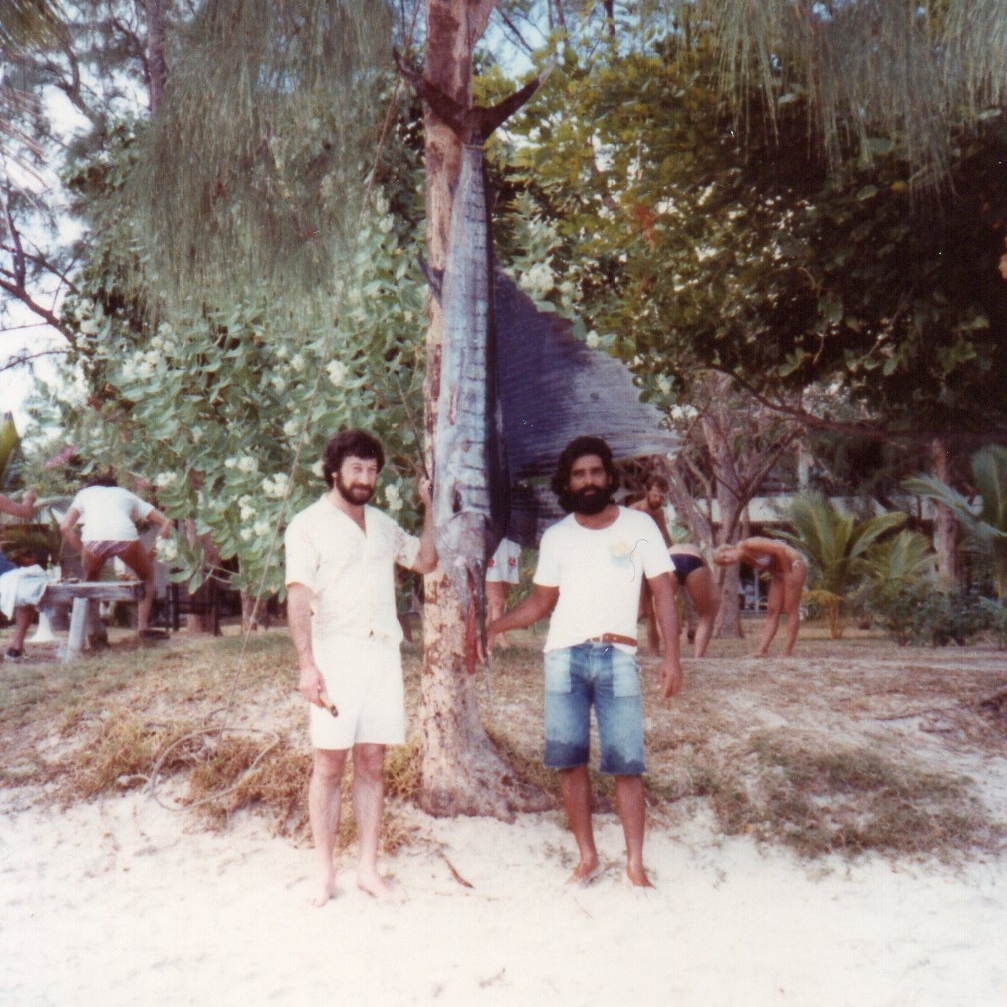 Decent sized marlin caught by tourist
We commenced our game with three golf balls and at the end we came back with about 20. Our skills or lack thereof, lent itself to hunting for golf balls everywhere but on the green and upon searching for ours, we tended to find a few more that people hadn't bothered to look for. We obviously weren't the only amateur golfers.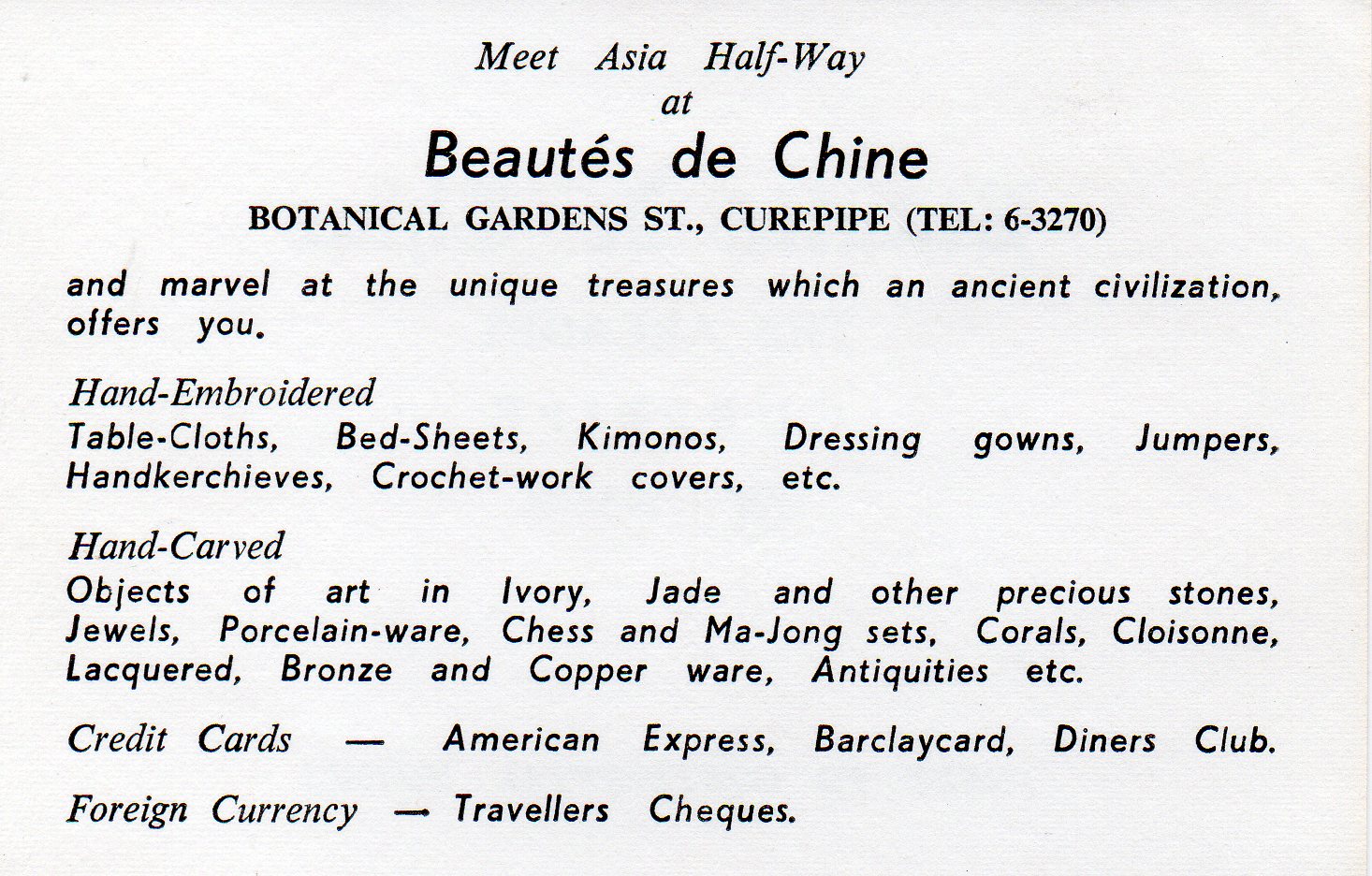 The days of travellers cheques
After having had so much fun and enjoying the island lifestyle, it was very difficult to leave and head back to reality. It certainly was a once in a lifetime opportunity.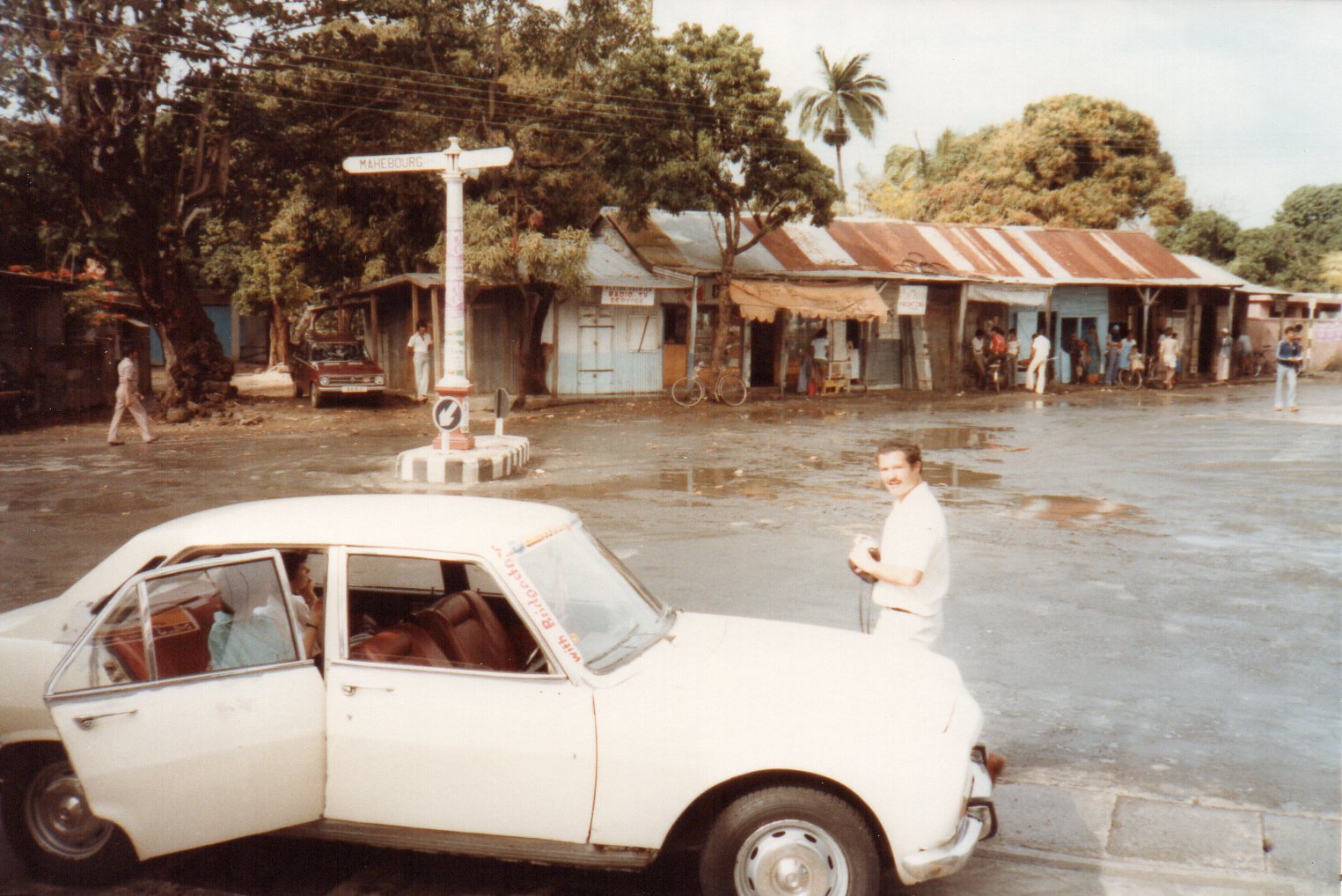 Sightseeing with honeymoon couple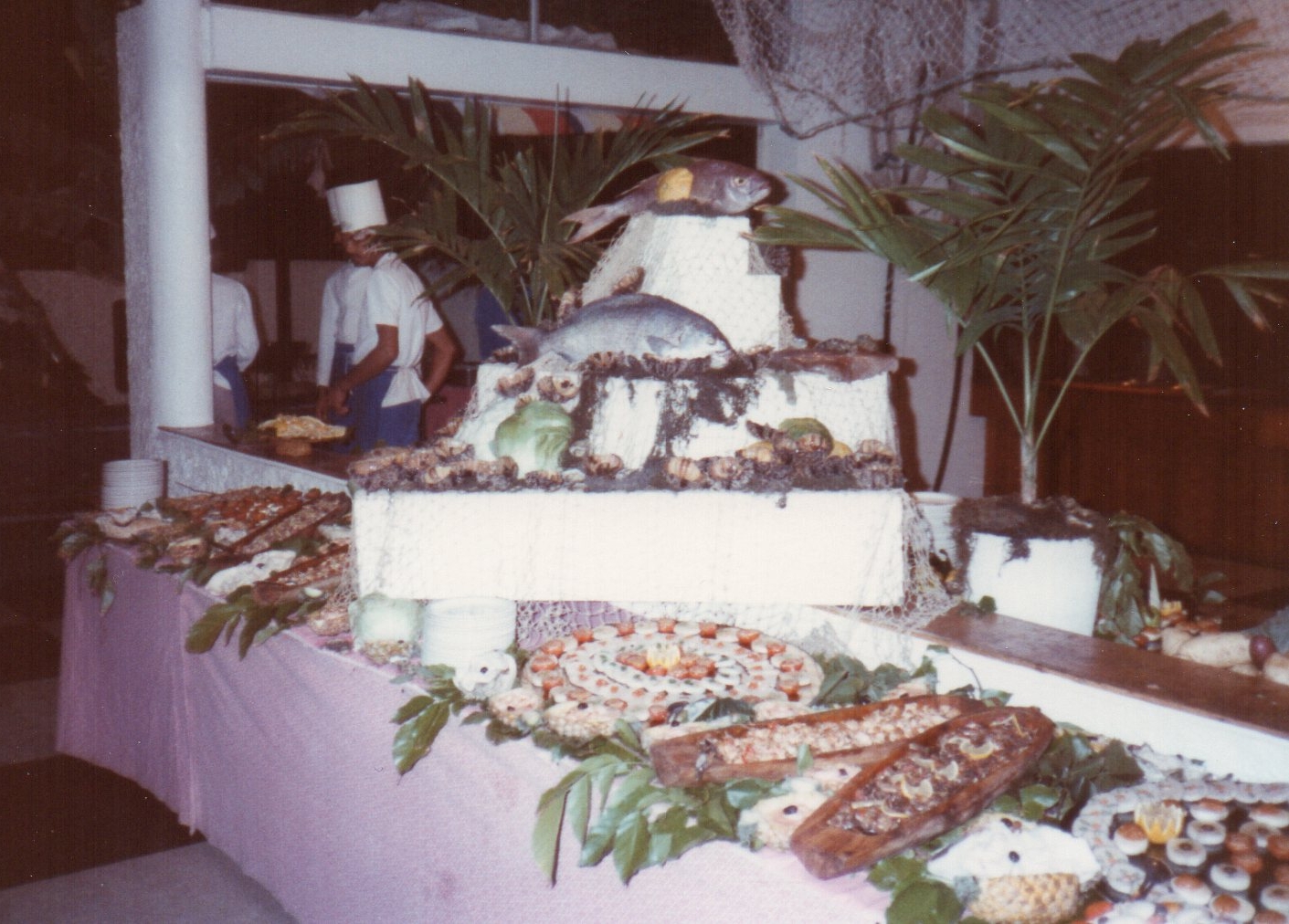 Feasting on a tropical island
Singers - evening entertainment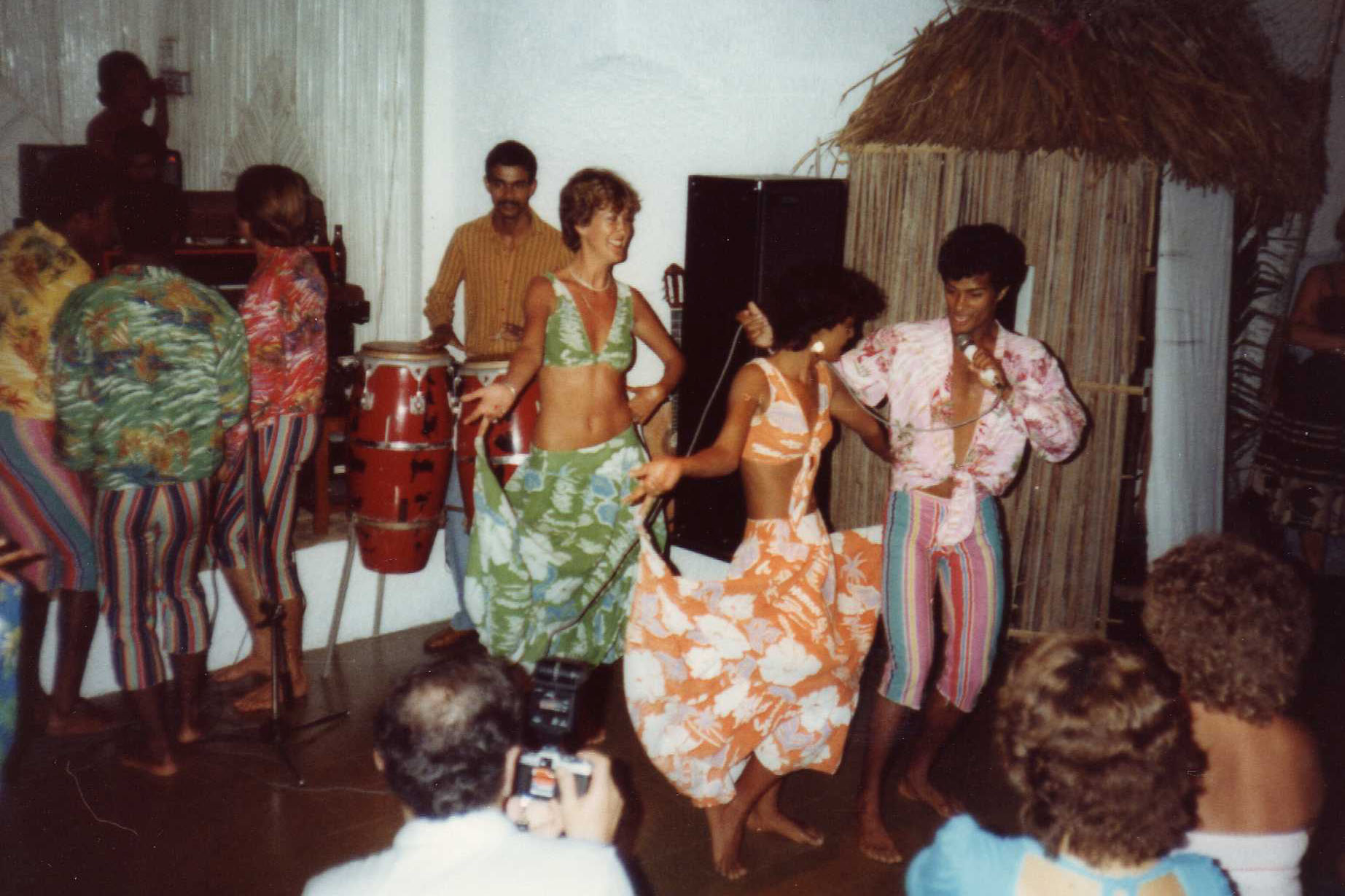 Sega dancers entertaining us
Mauritius, a beautiful island in the Indian Ocean: