Honeymoon continued or dammed?
How to enjoy a honeymoon on a shoestring
Honeymoon bliss or dammed? (yes, spelling intentional)
Camping at Plettenberg Bay
We wanted to go somewhere special for our honeymoon in 1981. Money was tight and most of our savings went into the wedding, but we scraped together some money to spend on that special time. We chose to camp at a holiday resort in Plettenberg Bay, a small upmarket coastal holiday destination.
This was my first long camping trip and we didn't have much. We'd collected a few pieces of camping equipment and the rest we loaned from hubby's parents. We packed our VW beetle to the brim with what little we had and hit the road as a newly married couple, in high spirits, oblivious to what our future would hold together.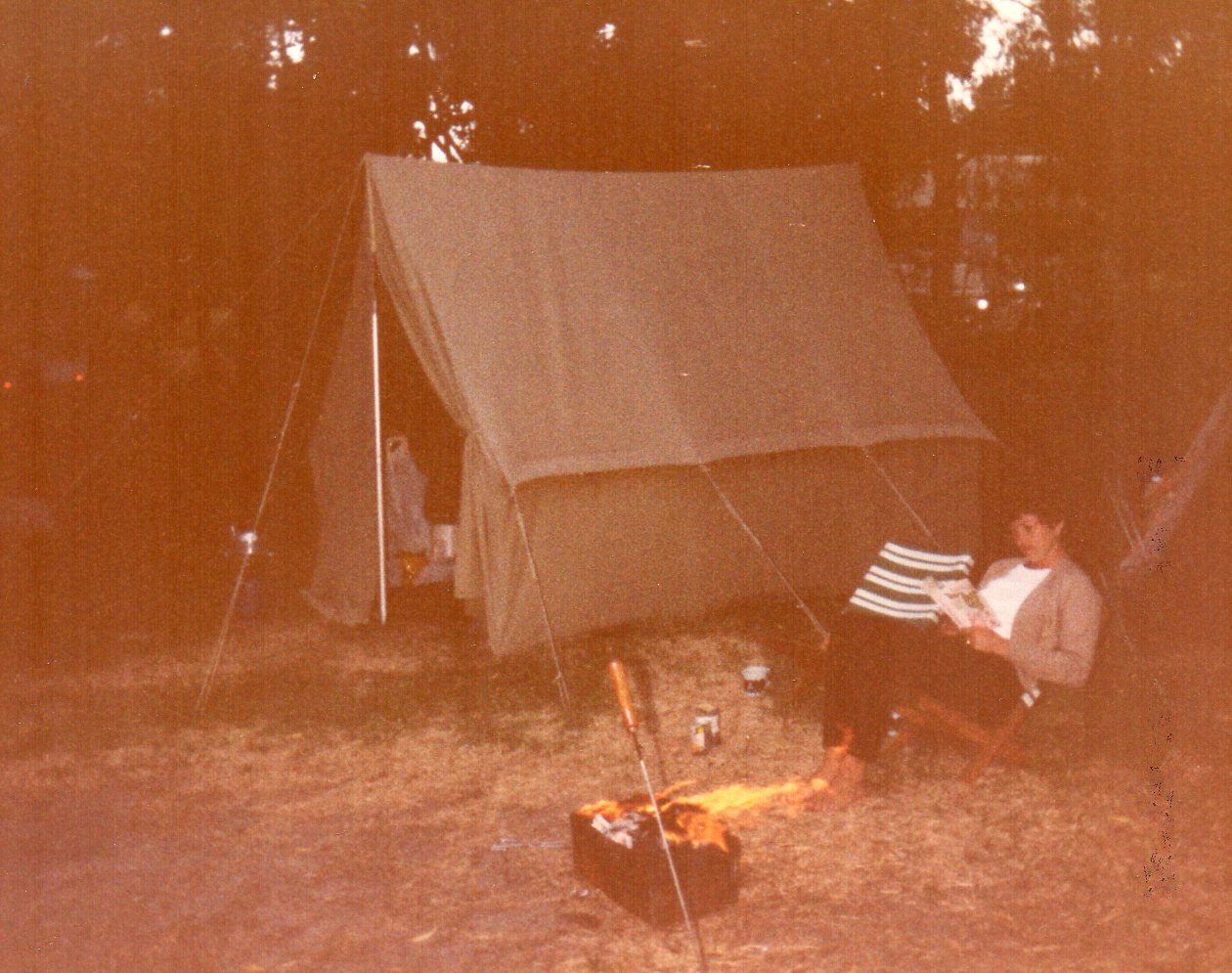 Camping at Plettenberg Bay
Drizzling rain
For the previous two days it had drizzled on and off but was bearable. Throughout the night, it had been raining heavily and relentlessly though. We were high and dry and fine, still snug in bed. Till I stretched my toes. I felt a wet patch. I prodded hubby and informed him that the sleeping bag was wet in the corner. He must have felt guilty after the snorkeling incident, so he stood up and stepped directly into a puddle. Actually, it was more like a dam in our tent!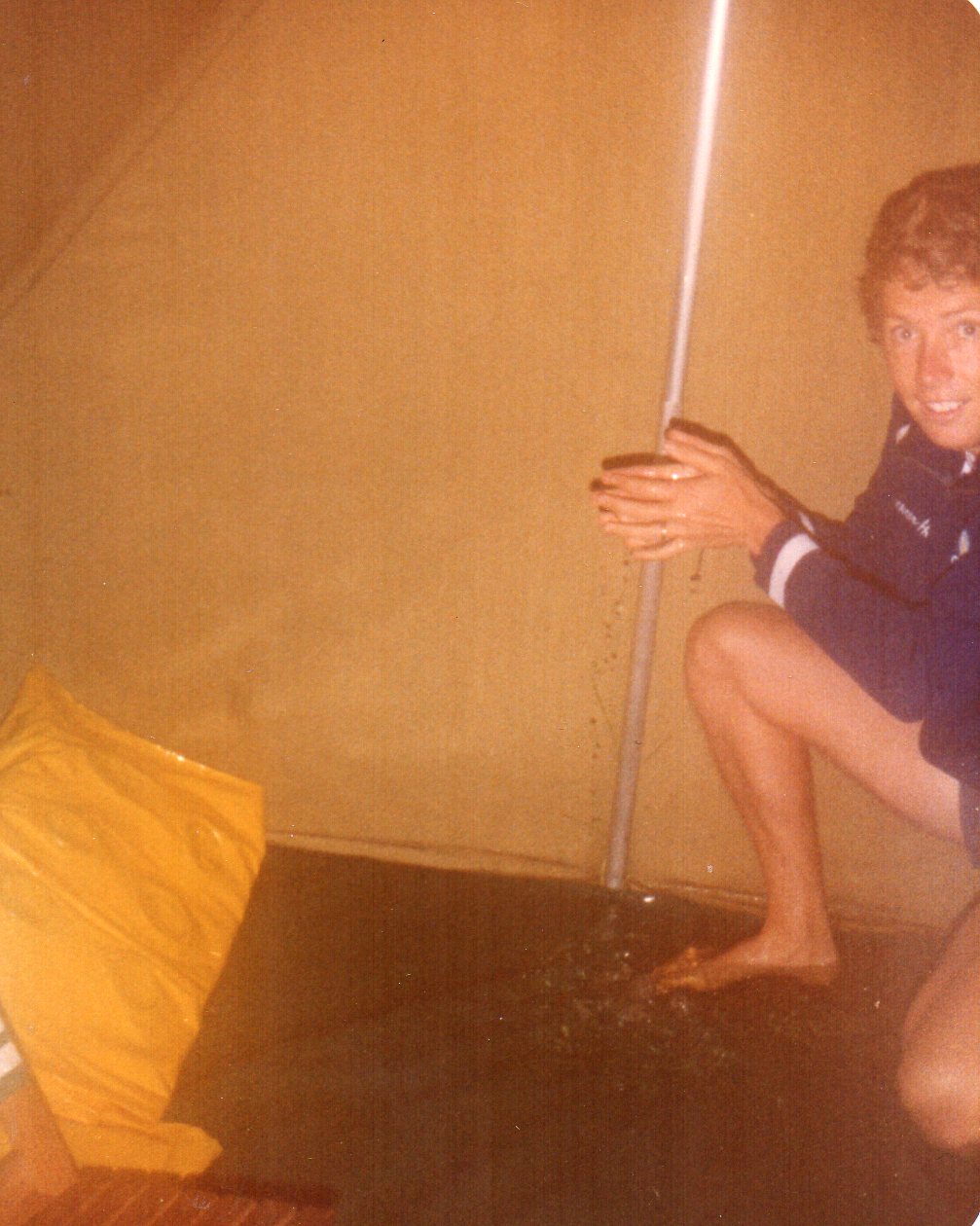 Ankle deep in flooded tent
Sink or swim
Water came rushing in onto our groundsheet that was not attached to the tent, as was the norm in those days. During the night as the water dammed up, the edges of our groundsheet managed to float and create a boat with us buoyant in the middle on our mattresses. The minute we stood up the sides of the groundsheet gave in and the water gushed in under our bedding. Everything was saturated. I had visions of having to don a mask and snorkel again, practicing my newly acquired skill and wade through the water, but fortunately that wasn't necessary even though it continued to rain.
Caravan luxury
The drizzle continued and we couldn't dry a thing. Our tent was sodden and our sleeping bags soaked as well. What were we to do? Luckily the owner of the caravan park took pity on us and let us use a caravan for free for the remaining few days of our holiday. What luxury! Our little tent could fit in the side tent of the caravan!! We had an enormous caravan all to ourselves and a huge dry bed to sleep in. We were extremely comfortable for the last few days of our honeymoon.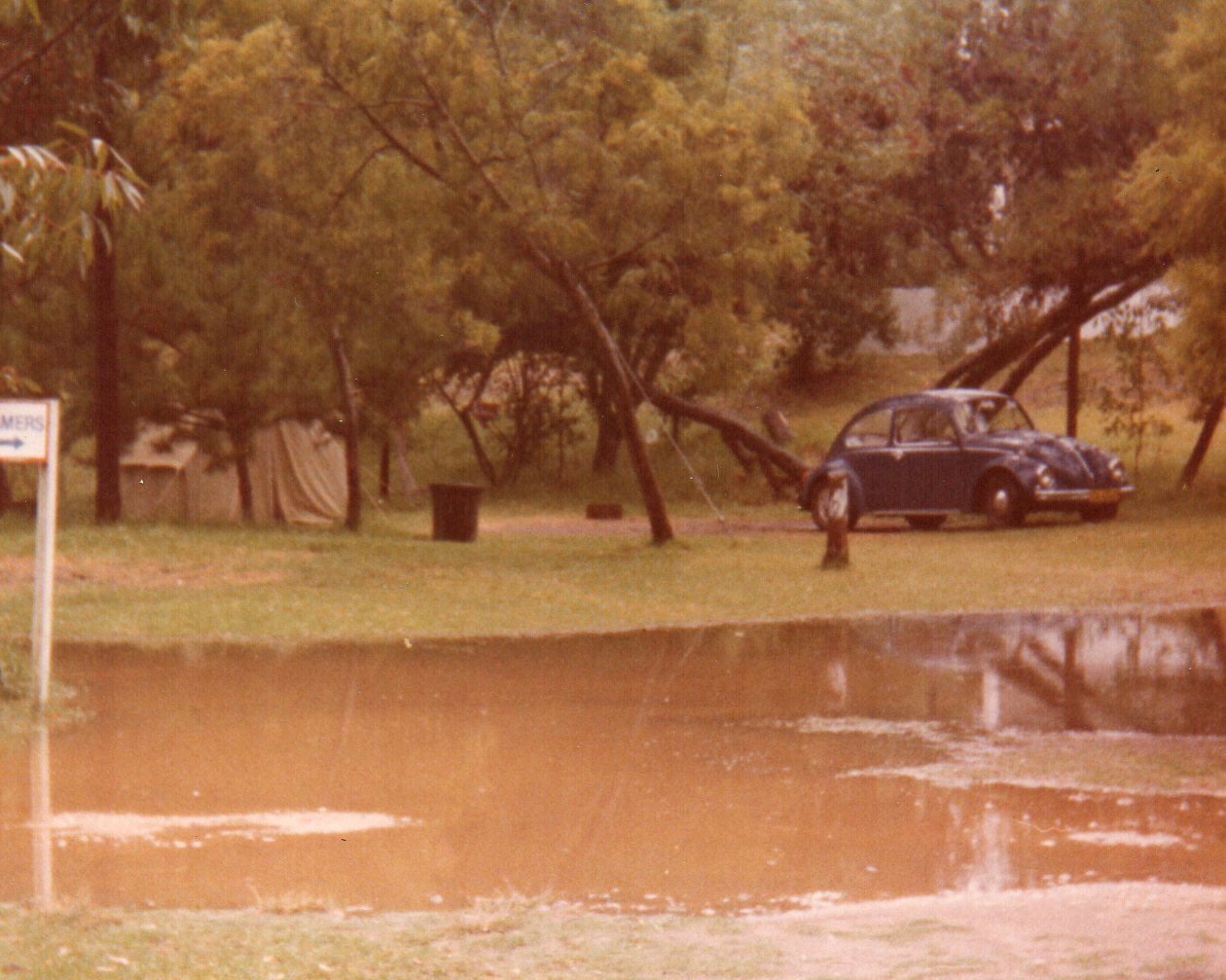 Our tent, our Beetle and the rest of our dam
We could fit our whole tent in this side tent.
Laingsburg Floods
Later we heard one of the Karoo towns north west of Plettenberg Bay, Laingsburg, was flooded due to this rain. 425 mm of rain had fallen over two days, significantly more than their average rainfall of 175mm. More than 100 lives were lost as humans, animals and their possessions were swept down the river. We were so fortunate that the only problem we had was wet possessions.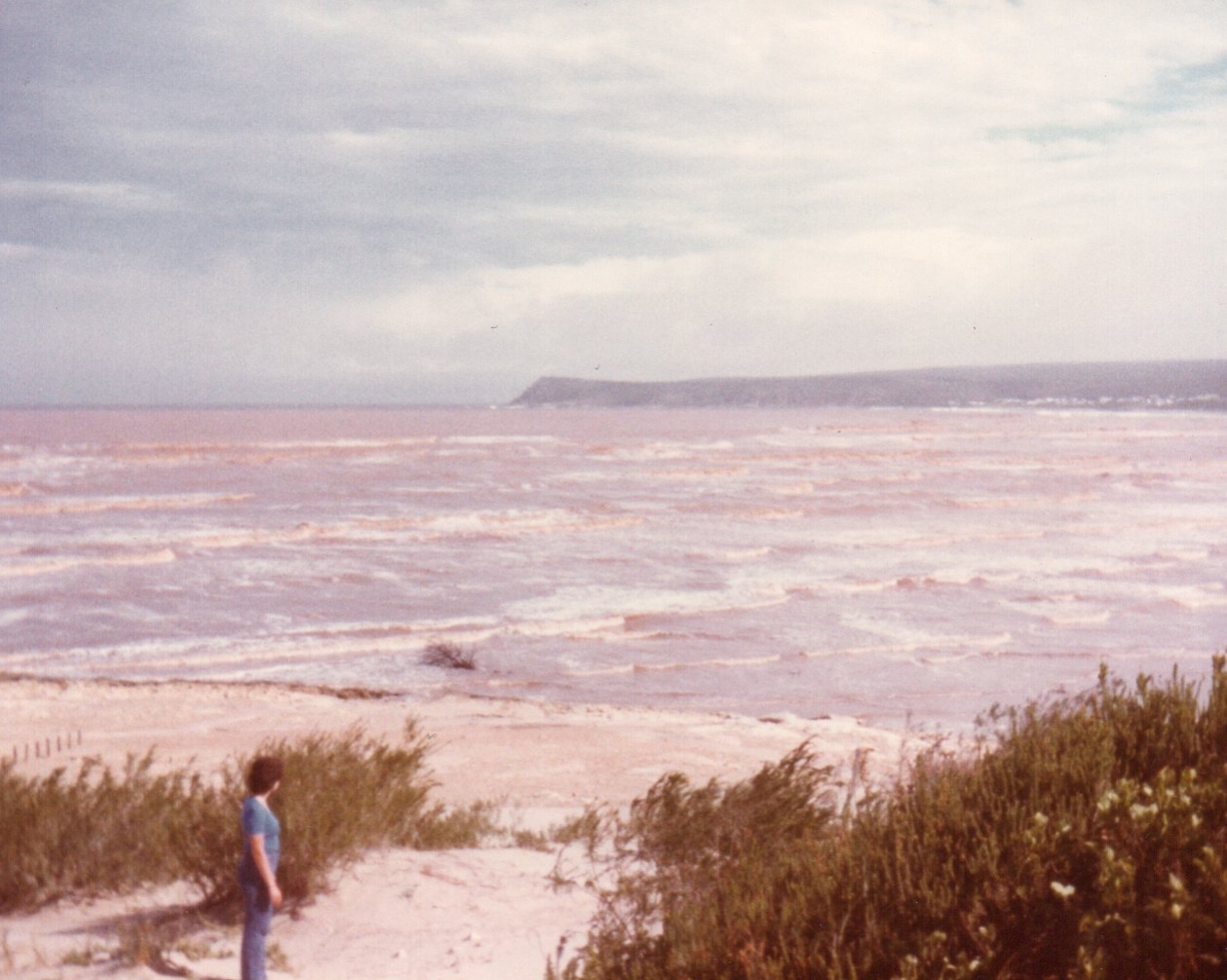 Breede River Witsand in full flood
Plettenberg Bay and surrounding areas:
Information about the Laingsburg floods:
For those that are interested the following link about Laingsburg shows the terrible disaster that befell this small Karoo town.
There are some scenic drives in and around Plettenberg Bay. Take a look at A Pair of Travel Pants' photos by clicking on the button below:
Share the Pinterest Love:
Scroll to read other blogs: