How Romance was given a cold shoulder in Venice
How to evade Romance In Venice
Italy - Venice
Once again, we hopped on our Trafalgar tour bus and left Florence. We headed for Venice but of course our tour bus didn't proceed to drive through the watery canals of this city. Instead we were dropped off at a jetty and we entered the heart of this city of canals by water taxi. Quite an arrival at this grand dame.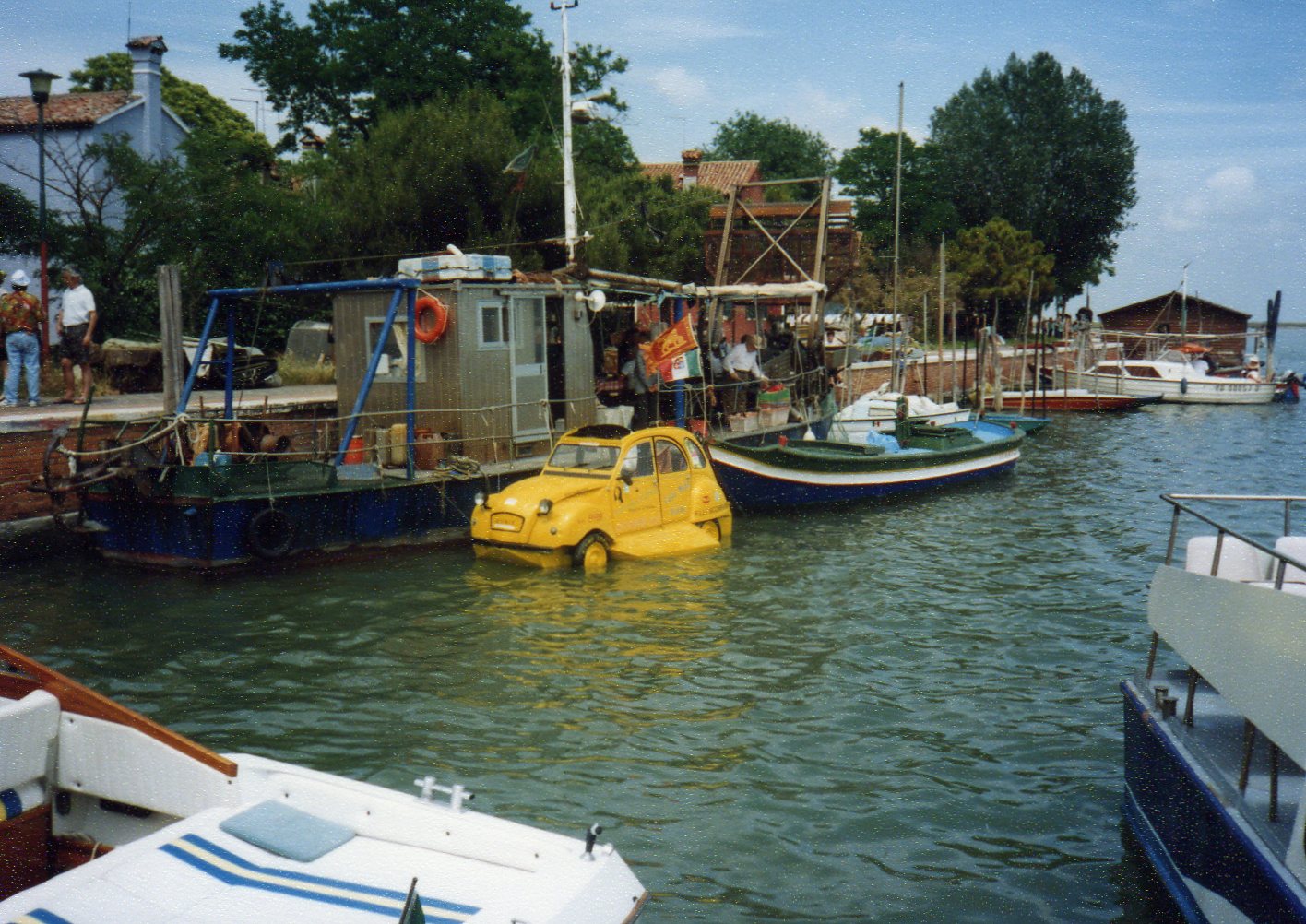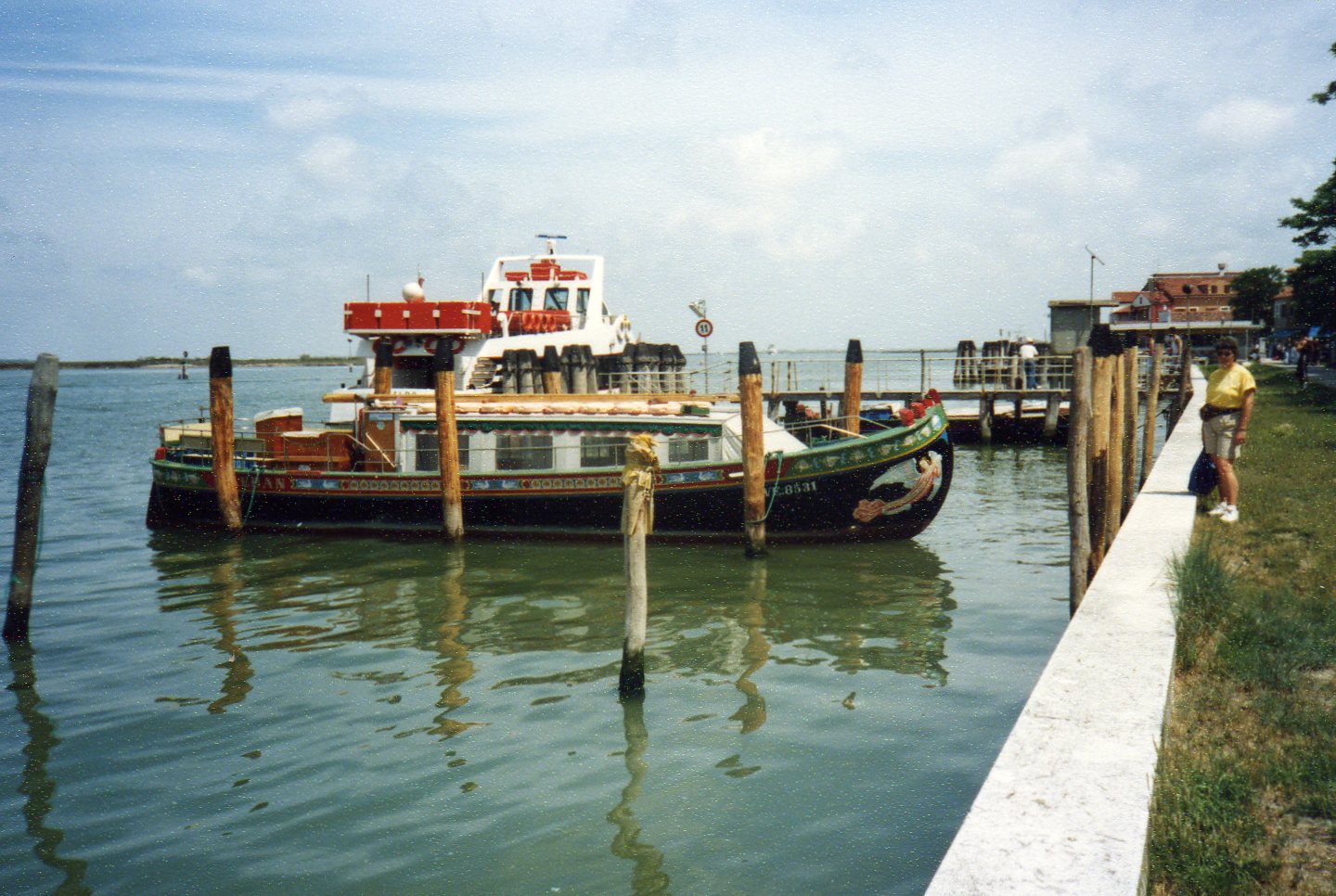 At a distance Venice gave off an air of elegance, yet there was much ruin and decay when you looked closely. Mind you, I would also rot and shrivel up if my feet were stuck in water for centuries. There was also an abundance of beauty and character as well as an air of amusement.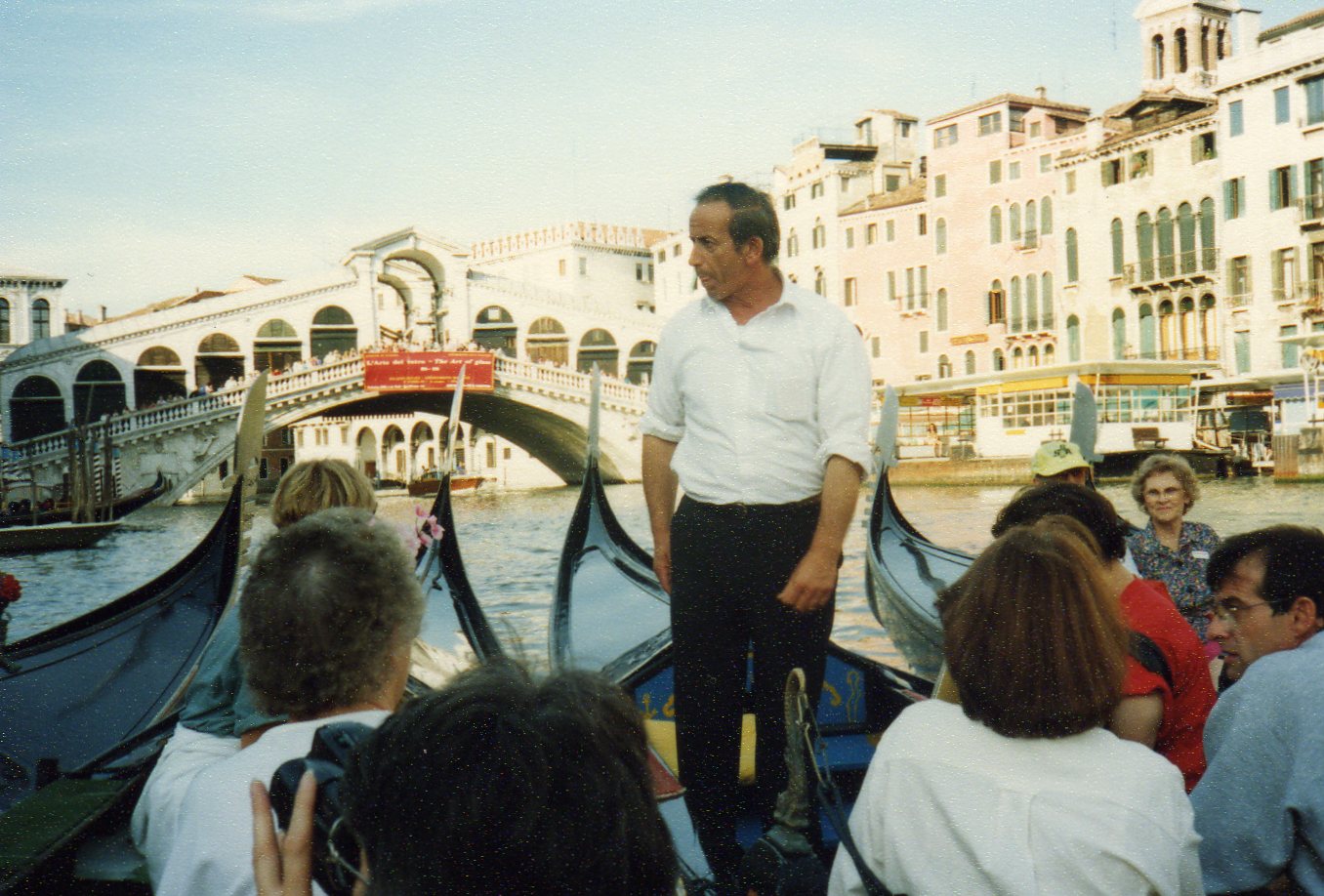 Ticking off the usual touristy places, we witnessed the most amazing creations at a glass blowing factory. True craftsmanship handed down to the younger generations, something that should not be lost in modern society.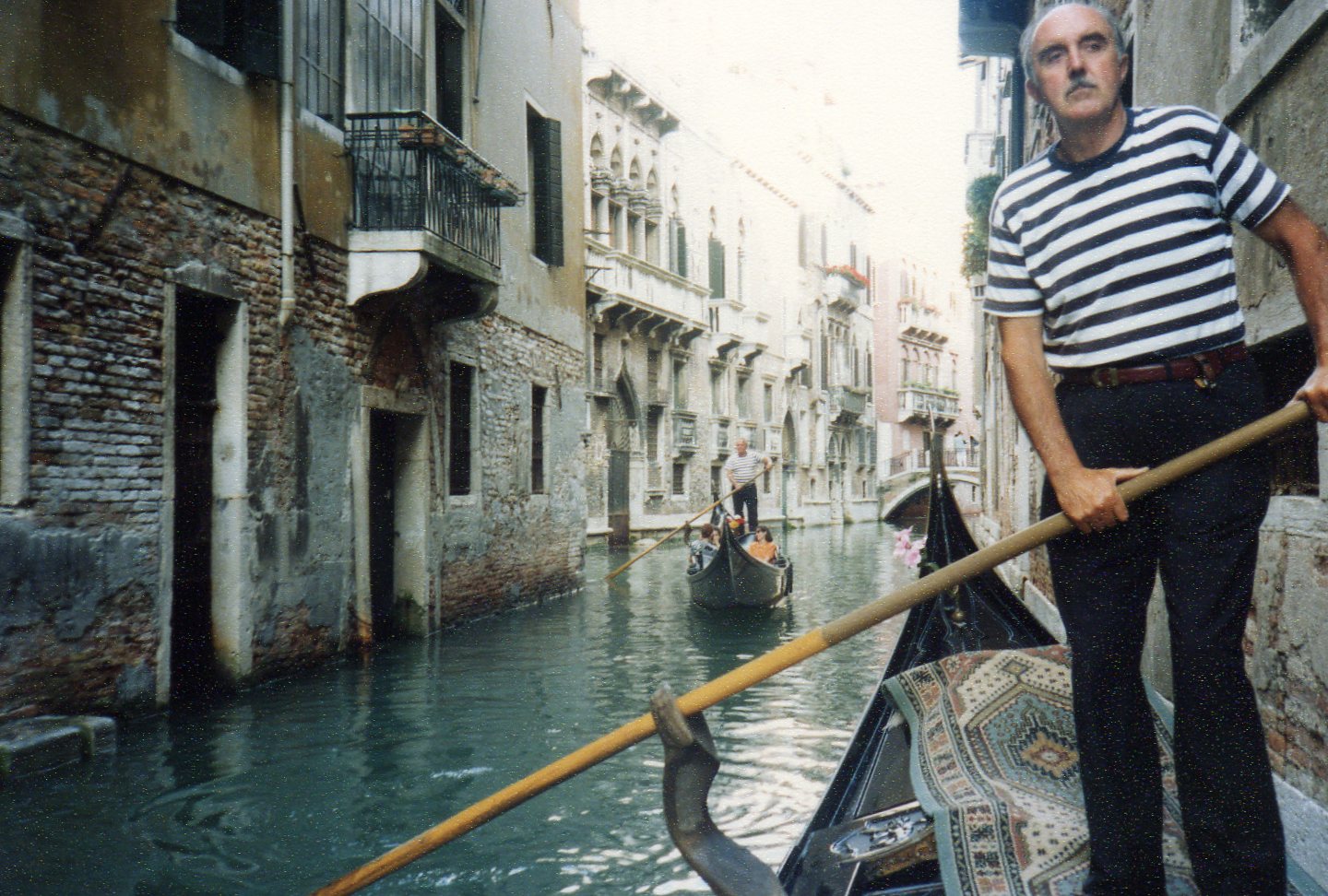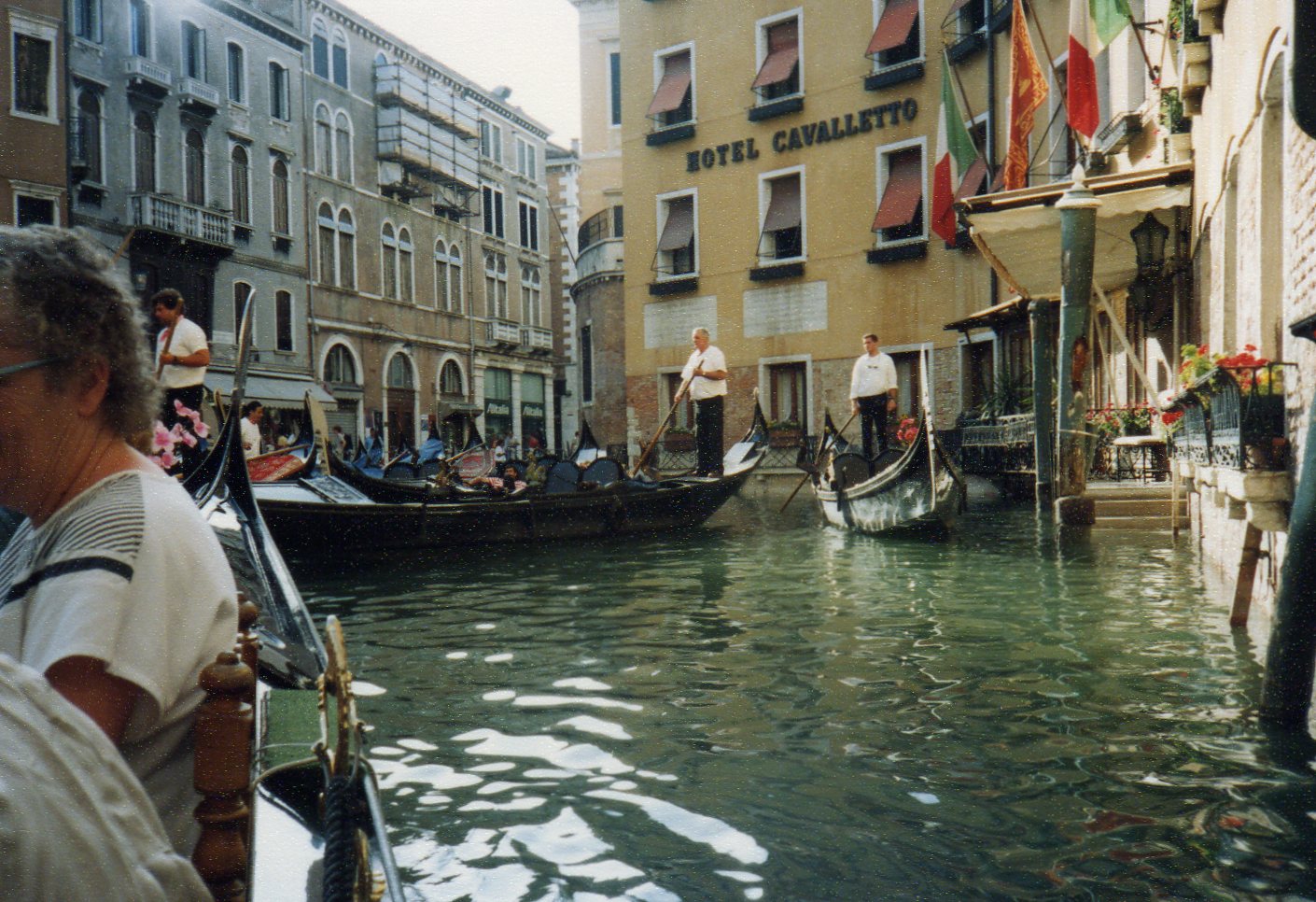 Gondola ride around Venice
I have always had a romantic notion of Venice in my mind as I'm sure many people do. One of the tourist attractions as well as a desire of mine, was a trip on a gondola. In my mind, I pictured a dreamy time on a gondola, gliding gracefully through the narrow canals with the love of my life by my side. I imagined being nestled under his arm, while he whispered endearing words of love in my ear with the gondolier serenading us as we drifted off into the sunset... I achieved most of that dream, except for one vital bit. That wistful yearning was quickly squashed with no hope of romance from my better half! He was too busy frantically taking videos and gazing through the lens of our video camera, oblivious to my romanticism. Besides we were squashed up with as many passengers as the gondola could take.
At least we had the chance to glide through the canals and my quixotic side didn't get too squashed. I enjoyed the delights and wonders of Venice lost in my own pensive thoughts. I pictured myself getting used to this and then I was brought down to earth with memories of our honeymoon – I'd just sit back, relax and enjoy the view while it lasted.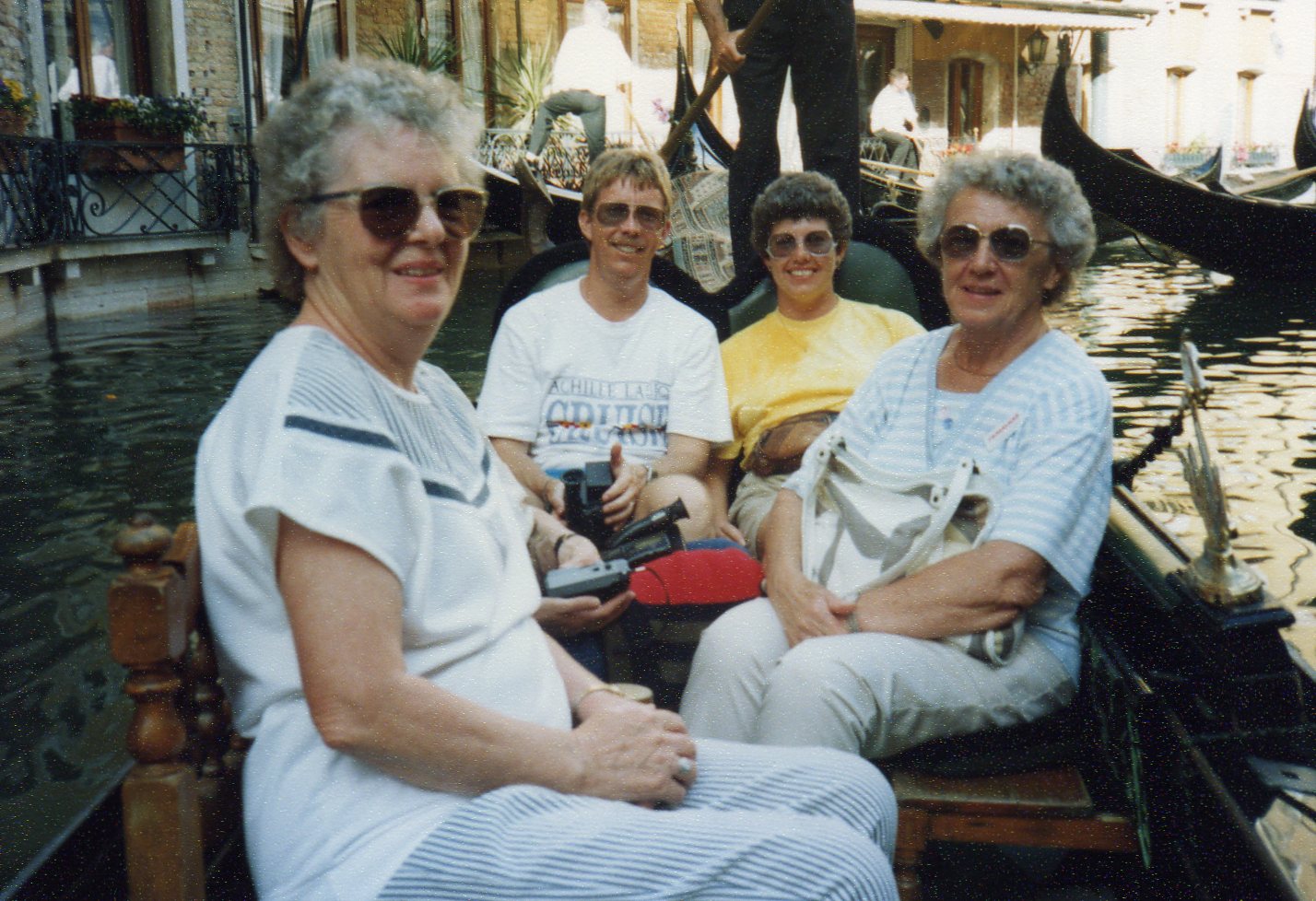 Gondola around Main island
We had a delicious seafood lunch at one of the other islands with colourful houses, that the wives had painted to welcome the fishermen back from their time out at sea.
After a day of browsing around Venice, we were whisked off before sunset to the mainland of Italy, so there wasn't even a chance of a romantic dinner in Venice - but I'm not complaining - the day was definitely one of my highlights.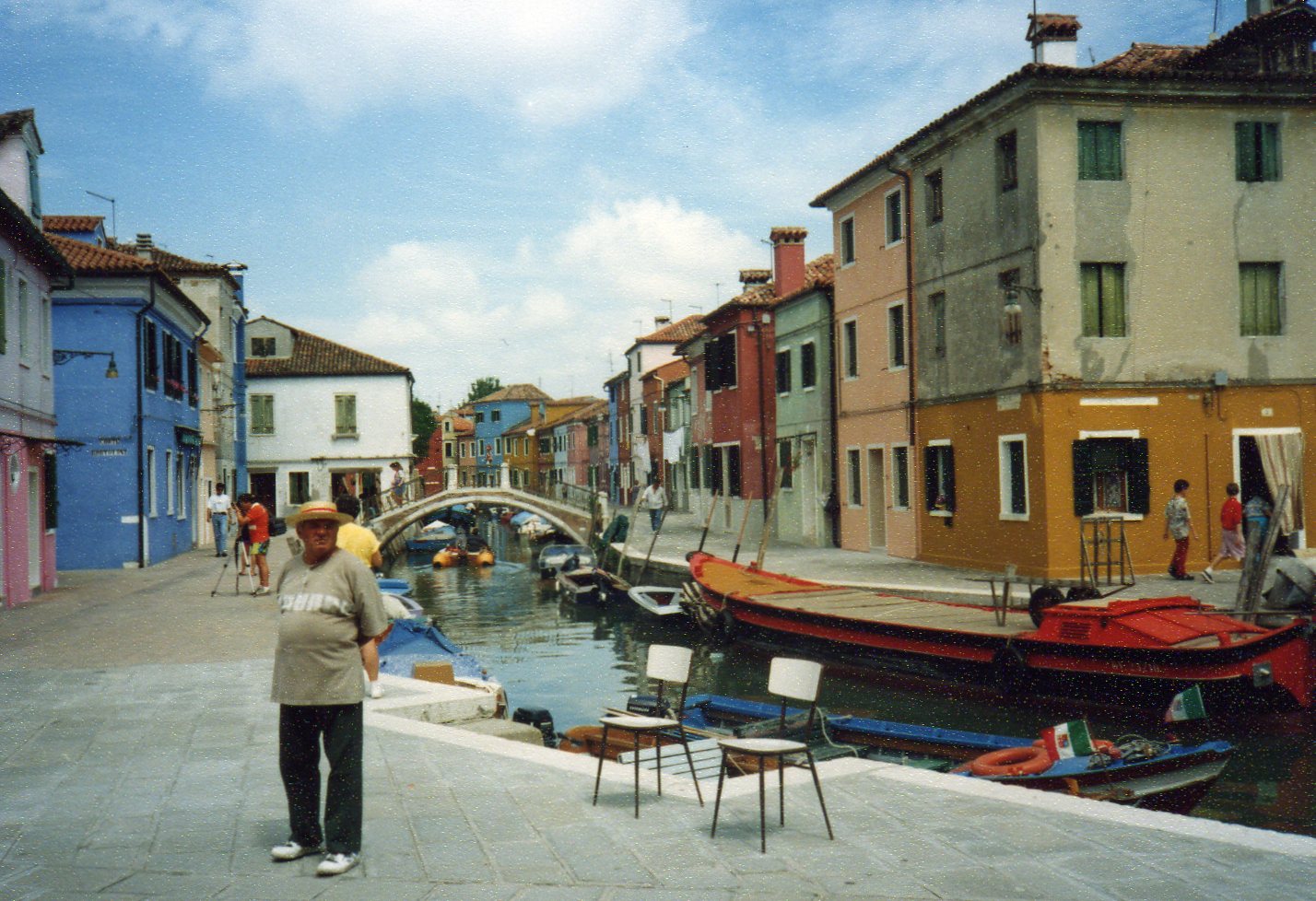 Colourful houses welcoming fishermen home
Verona
All too soon the flash of Venice was over and the following day we moved on to Verona for a couple of hours, the home of a few fictional characters. This was where Shakespeare drew his inspiration for three of his plays:
Romeo & Juliet
The Two Gentlemen of Verona
The Taming of the Shrew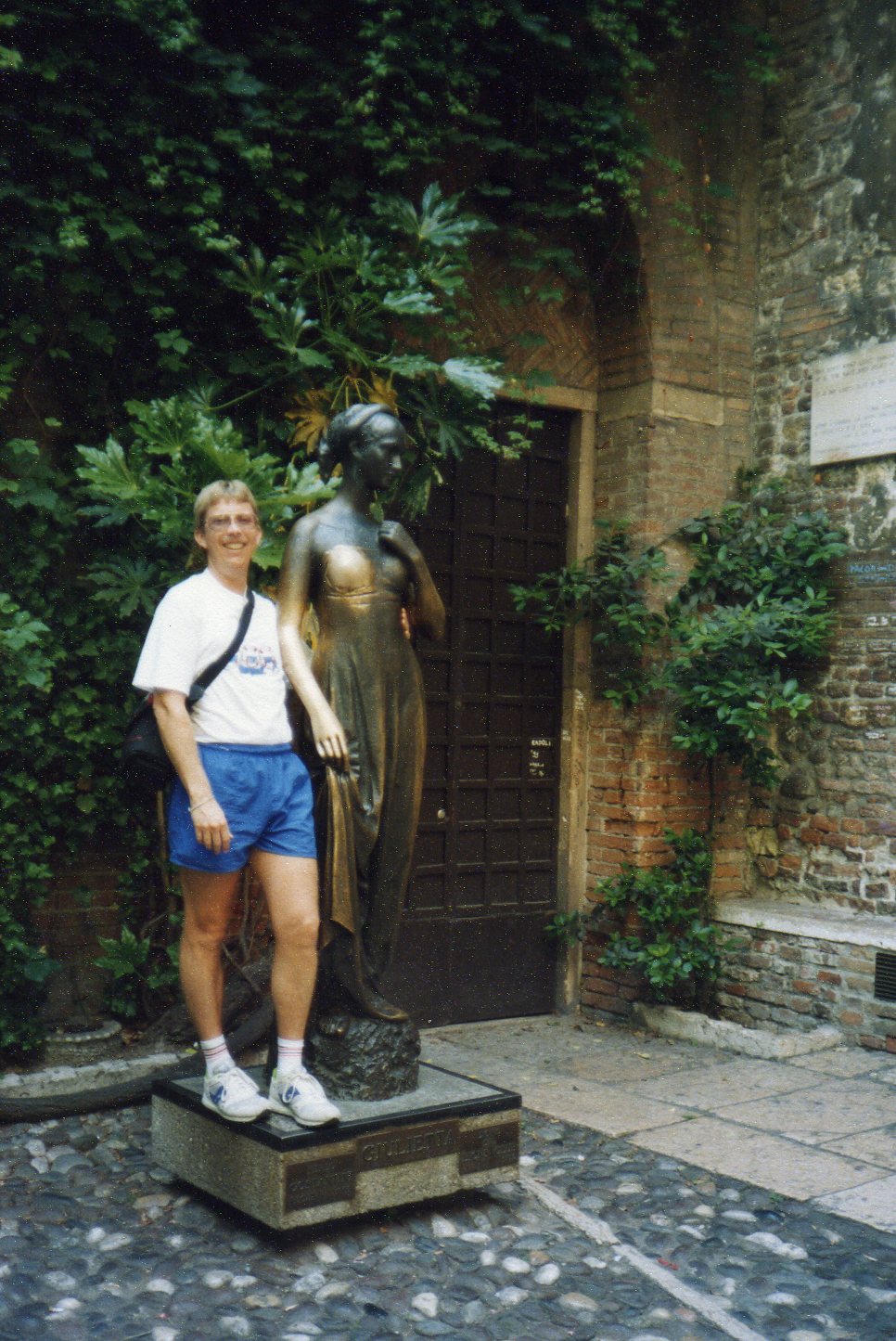 Naturally we had to visit a well-known landmark, Juliet's house and the infamous balcony where she cried her woeful pleas. This time my husband had his own amorous ideas. Not romancing me. Romancing the stone. Can you picture me rolling my eyes? I'll bet you can.
In a blink that part of our trip was over as well and it was time to head to Austria.
Austria - innsbruck
I can't remember much about Innsbruck or maybe it is because we didn't spend so much time there. I think by this stage we were all reaching saturation point for all the sightseeing we had done up till then. We had been through 3 countries and countless cities and towns in about a week, that we needed a breather. We walked around the town and saw the Golden roof - a landmark of Innsbruck constructed for Emperor Maximilian to watch tournaments in the square below. We also visited a most beautiful church, the Innsbruck Cathedral.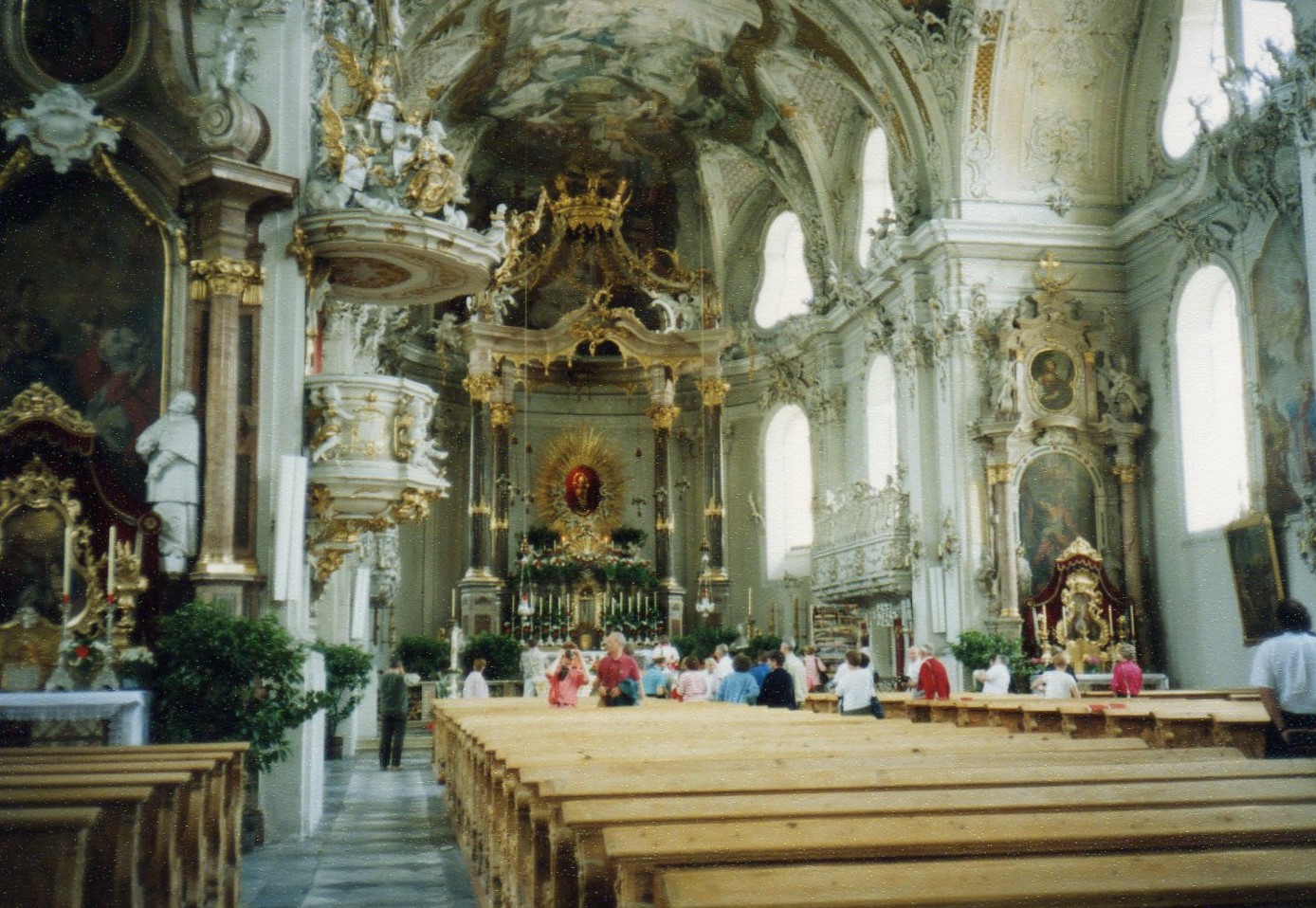 Innsbruck Cathedral ornate interior
The rest of the time we strolled through parts of the town, then ambled around the gardens of Hofgarten. This was our day for dodging the usual touristy places. Besides, we didn't have much time to do anything else as we were only there for one day. I do remember the scenery was beautiful, though. It reminded me quite a bit about Switzerland.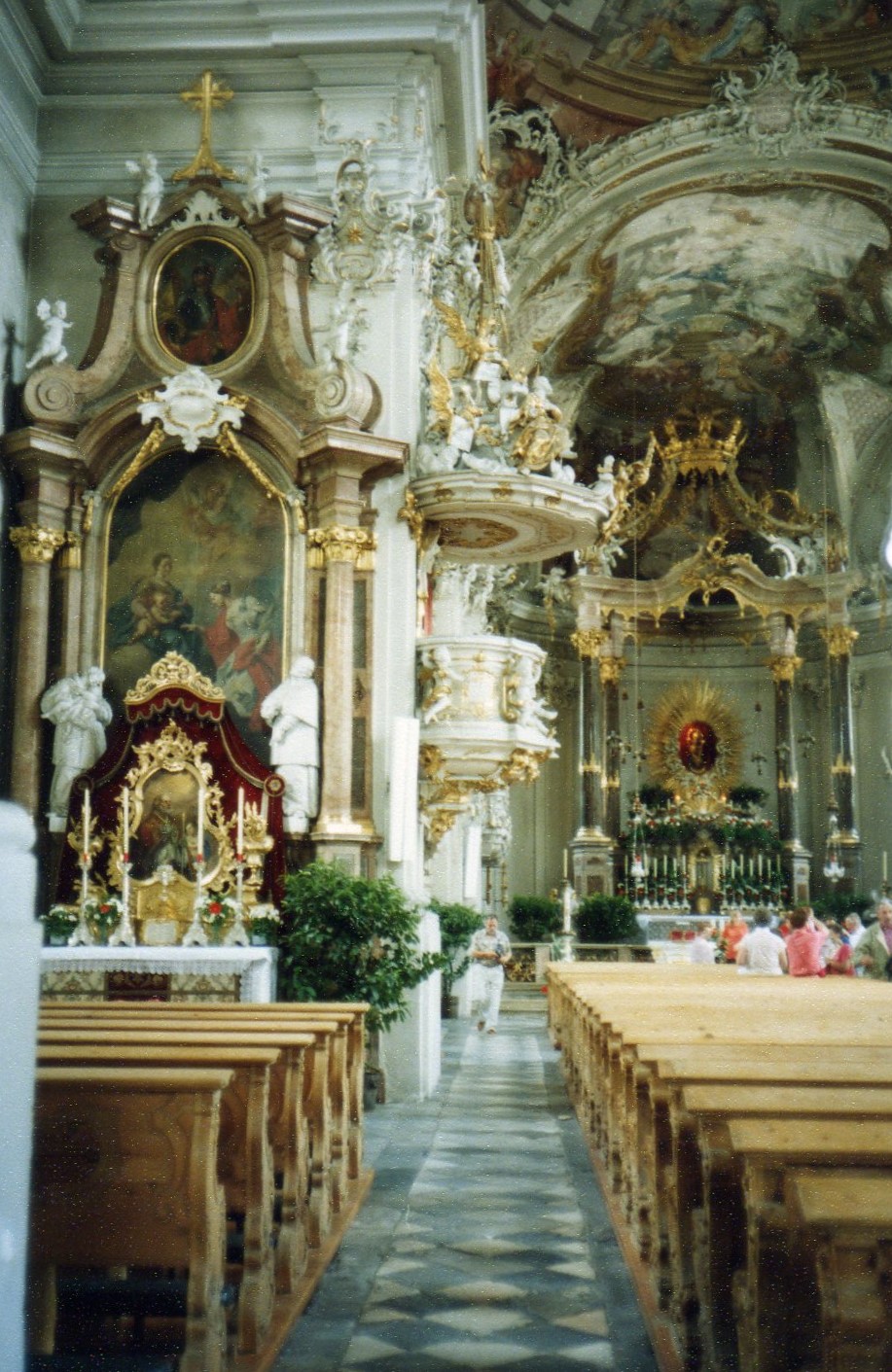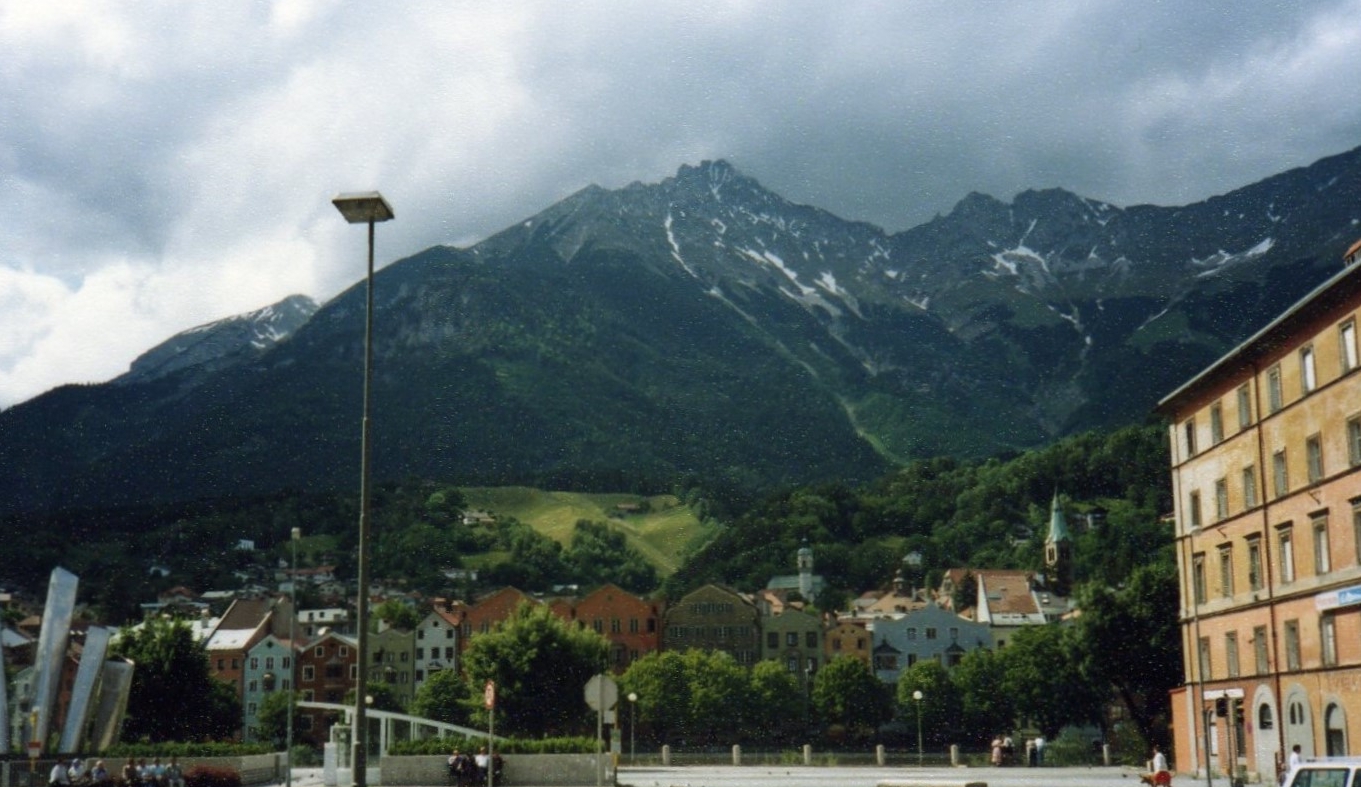 Germany
Germany was next on our agenda. This was our return trip as hubby and I had spent a week in Bavaria on business before our tour, but we would be seeing some parts that we hadn't seen before.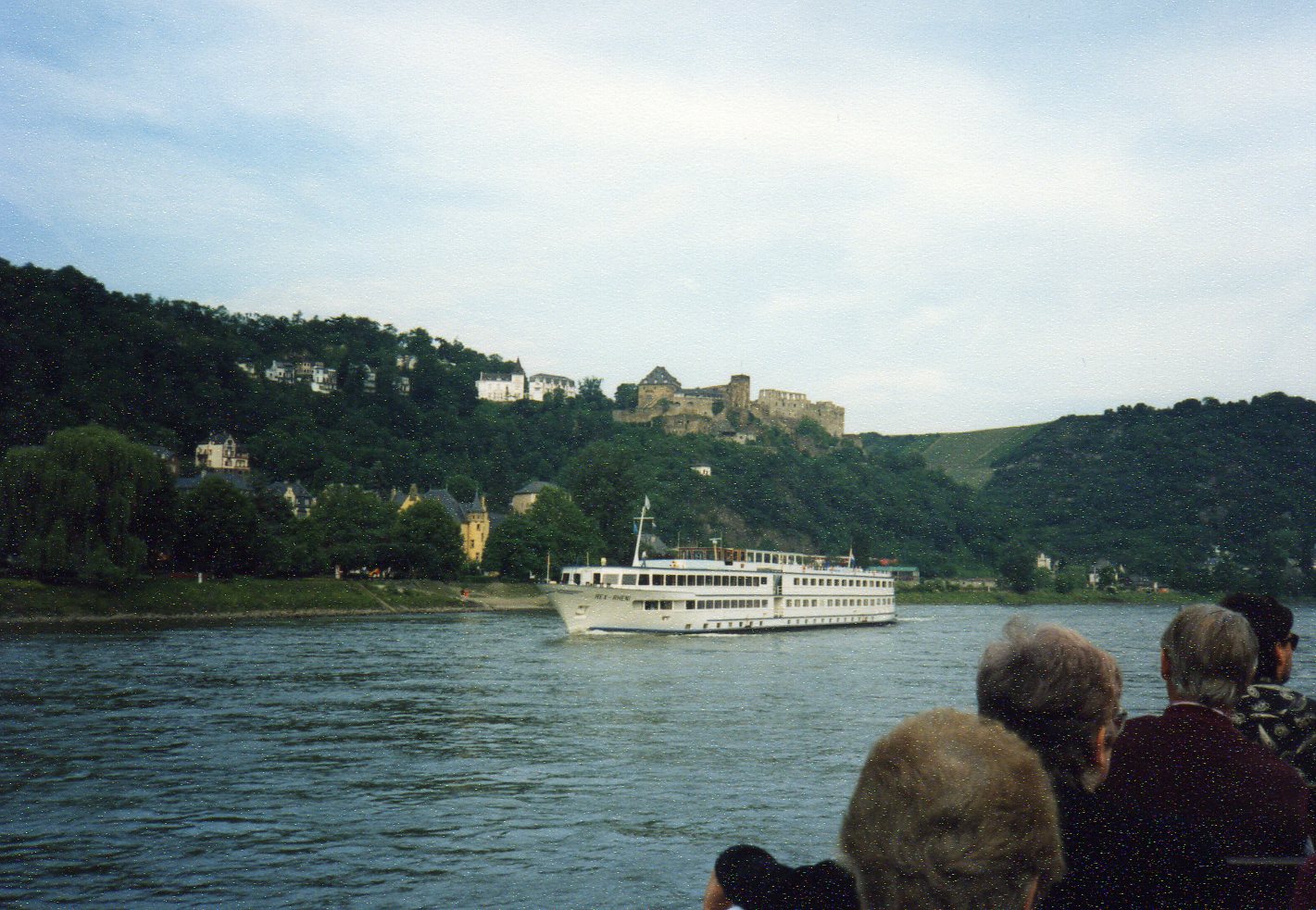 Maybe the Rhine cruise rejuvenated our energy. We set forth with vigour. Such a pity it was only for a few hours and not a couple of days, but it gave us a taste of what it's like - beautiful scenery all around with some interesting towns that we saw from afar and once again we felt that it would be wonderful to return one day and tour through Europe at leisure.
Munich
In Munich I showed hubby a bit of what I saw when I went there on my own for the day, while he was working. We then ended at the Hofbrauhaus - one of Munich's oldest breweries. I don't usually drink beer, but even I had to partake while listening to traditional Bavarian music. A lovely jovial evening.
Archway Heidelberg Castle
Mad Frederick declared his love to his fiance by building it overnight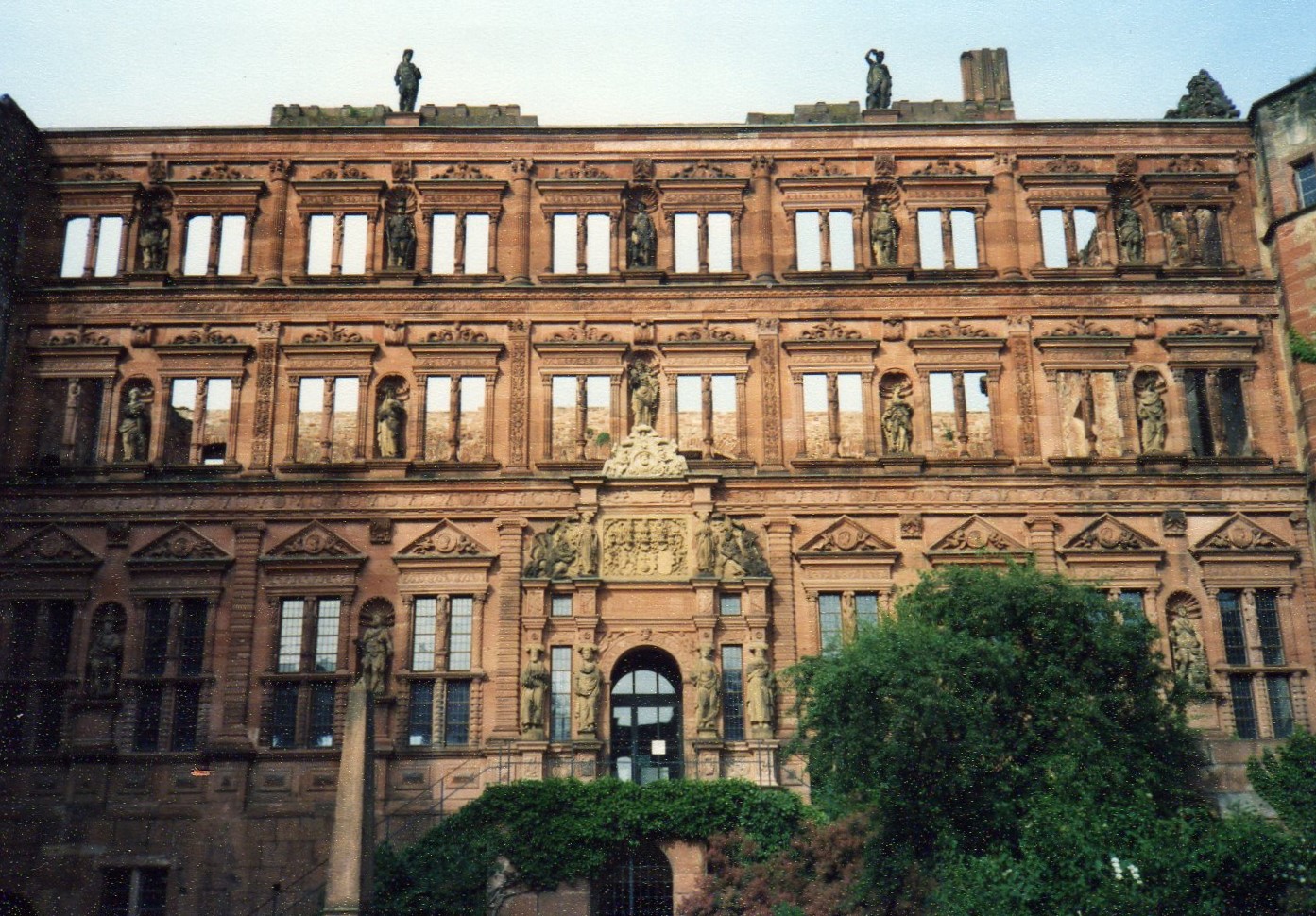 Ruins of Heidelberg Castle
Heidelberg
Recycling the stone in the 1700's
Thereafter we headed for Heidelberg and went to look at the castle which is partially in ruin. In the 18/19th century craftsmen re-used the stone to build another castle. It remains a ruin and apparently visitors to the castle love the idea of having their weddings at the castle and quite a few were held there every year. I wonder if they still do that. Methinks it will be a rather expensive wedding.
Cologne
Cologne was a splash and dash - all we saw was a glimpse of the Cathedral and that was it!
Germany done and dusted, with the next and last stop in Amsterdam, Holland - the final country of our tour, apart from Belgium, which we would just drive through. That will be in my next blog.
I'm sure you've also had some expectations about a place or experience and then it turned out nothing like that. Would love it if you told me about it.
Like it? Share on Pinterest!