Eating Chinese food in Amsterdam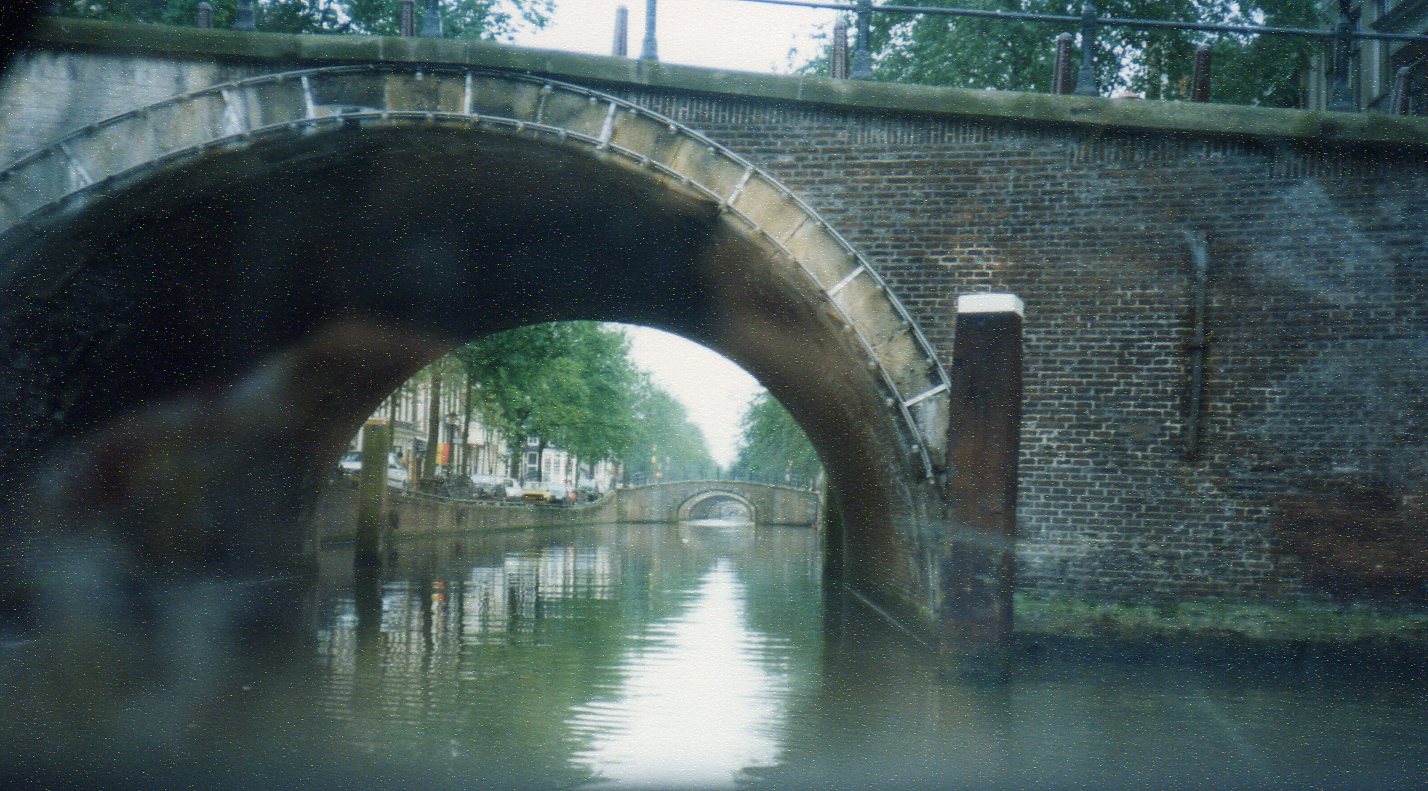 Mini & Maxi Amsterdam
We stayed just outside Amsterdam at Monnickendam, and we both enjoyed walking around the streets. It is a quaint, pretty town, like a mini Amsterdam with its canals and bridges. Today, or should I say in 1993, it was a small fishing village but around the 15th century it was an important port.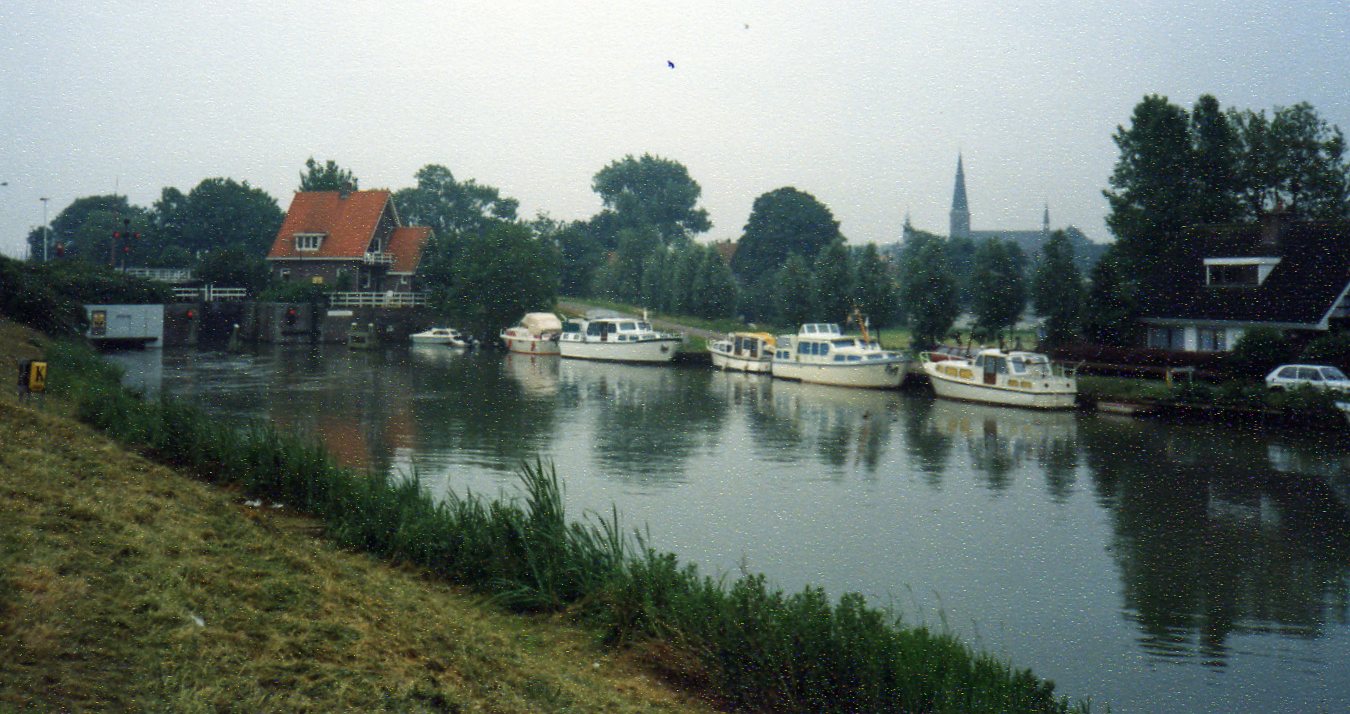 Canals and boats Monickendam
The next day we went to another tourist trap. We learnt a bit about Delft pottery. Interesting and beautiful, but of course, you were expected to buy something. We scraped together the last of our Dutch guilder and bought a tiny plate to remind us of our visit. Should have bought one of those famous Delft vases! Yes, the Euro wasn't adopted then yet as the preferred currency.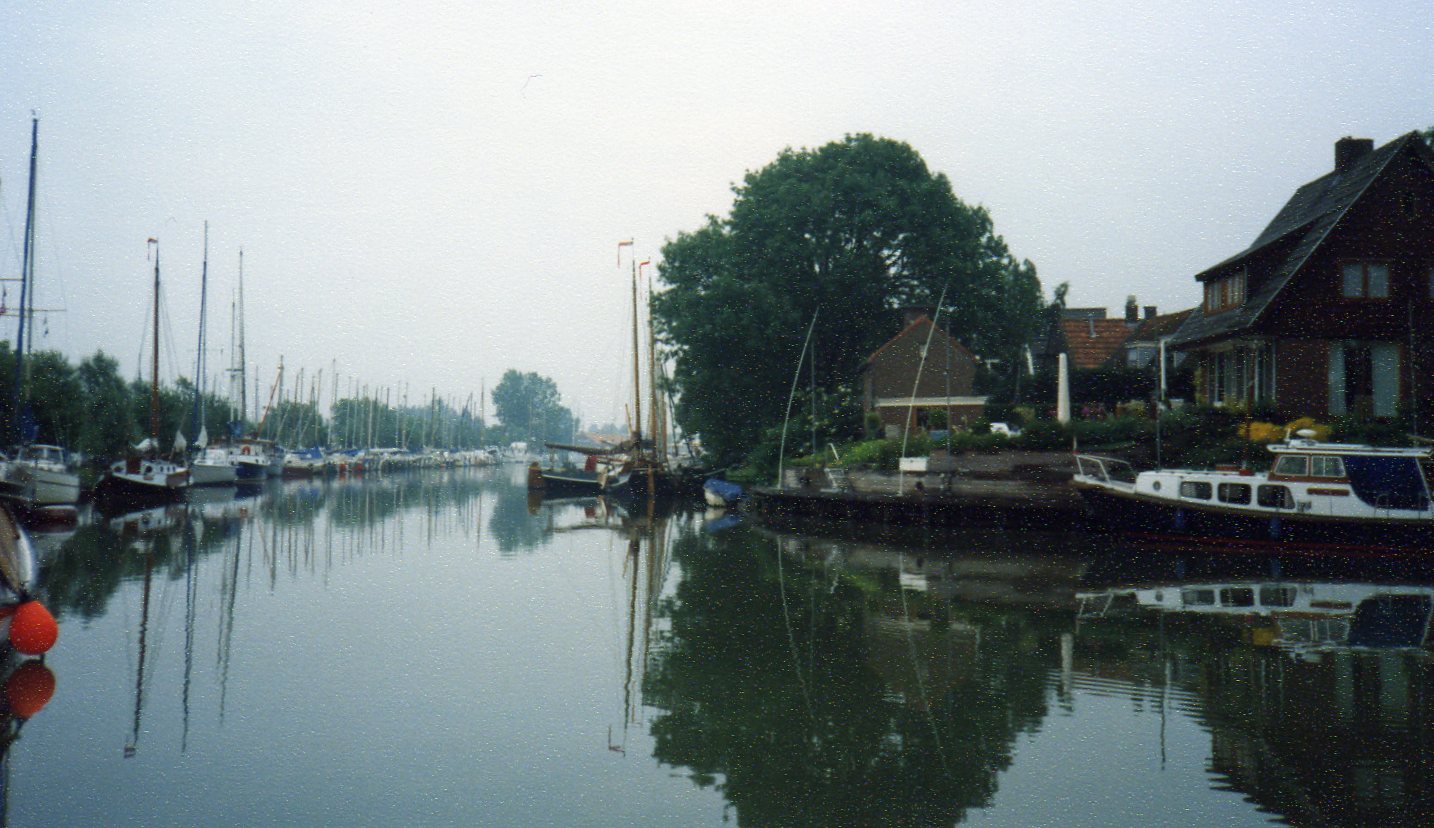 We squished in another sightseeing canal cruise through Amsterdam. It was yet again a laid-back way of seeing some of the city and made up for rushing around Europe, seeing we were just about on our last legs. I was thankful for the time we had on our own a couple of weeks ago while on business, to see a bit more of Amsterdam, as there really wasn't enough of an opportunity to see much.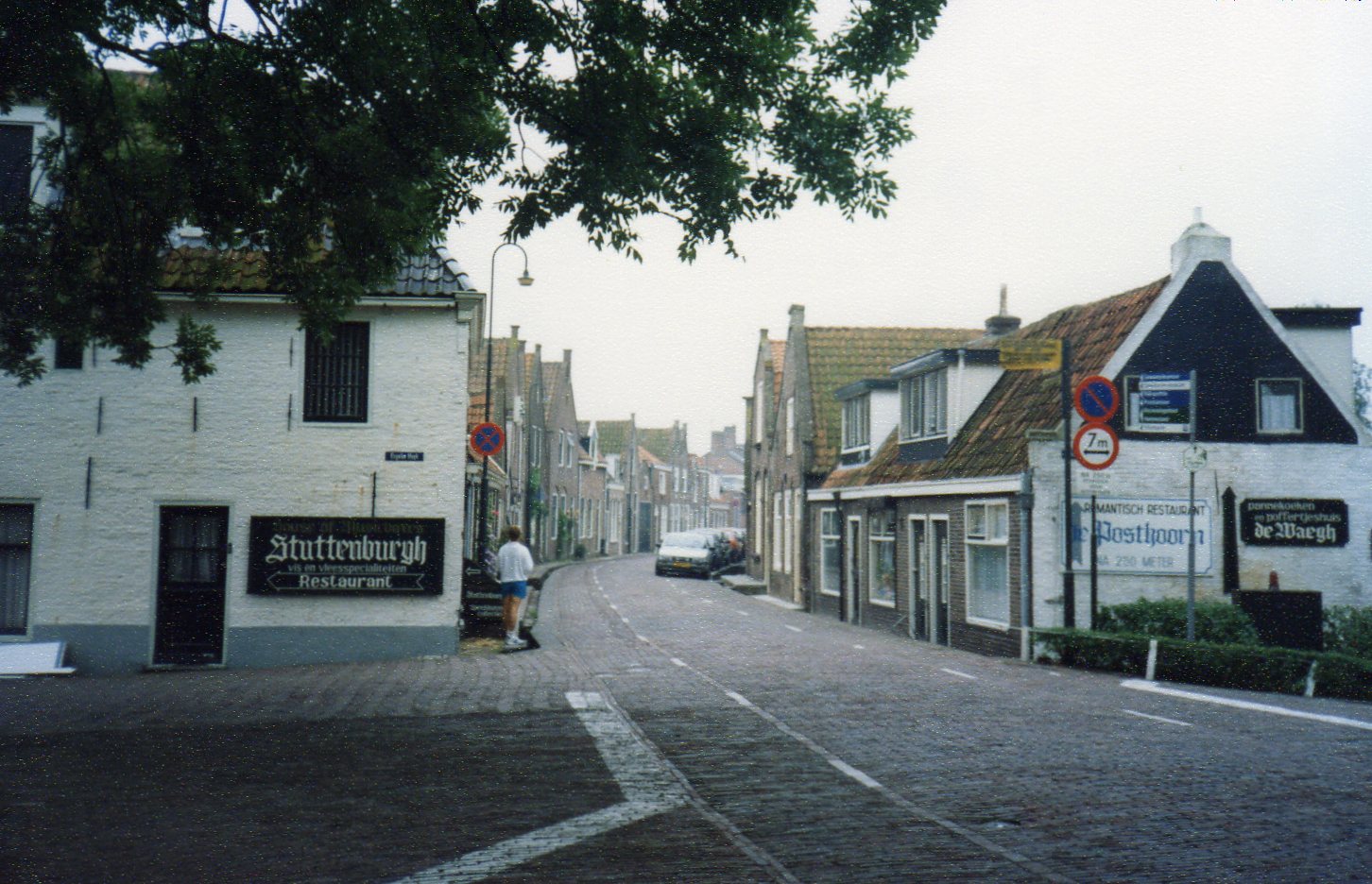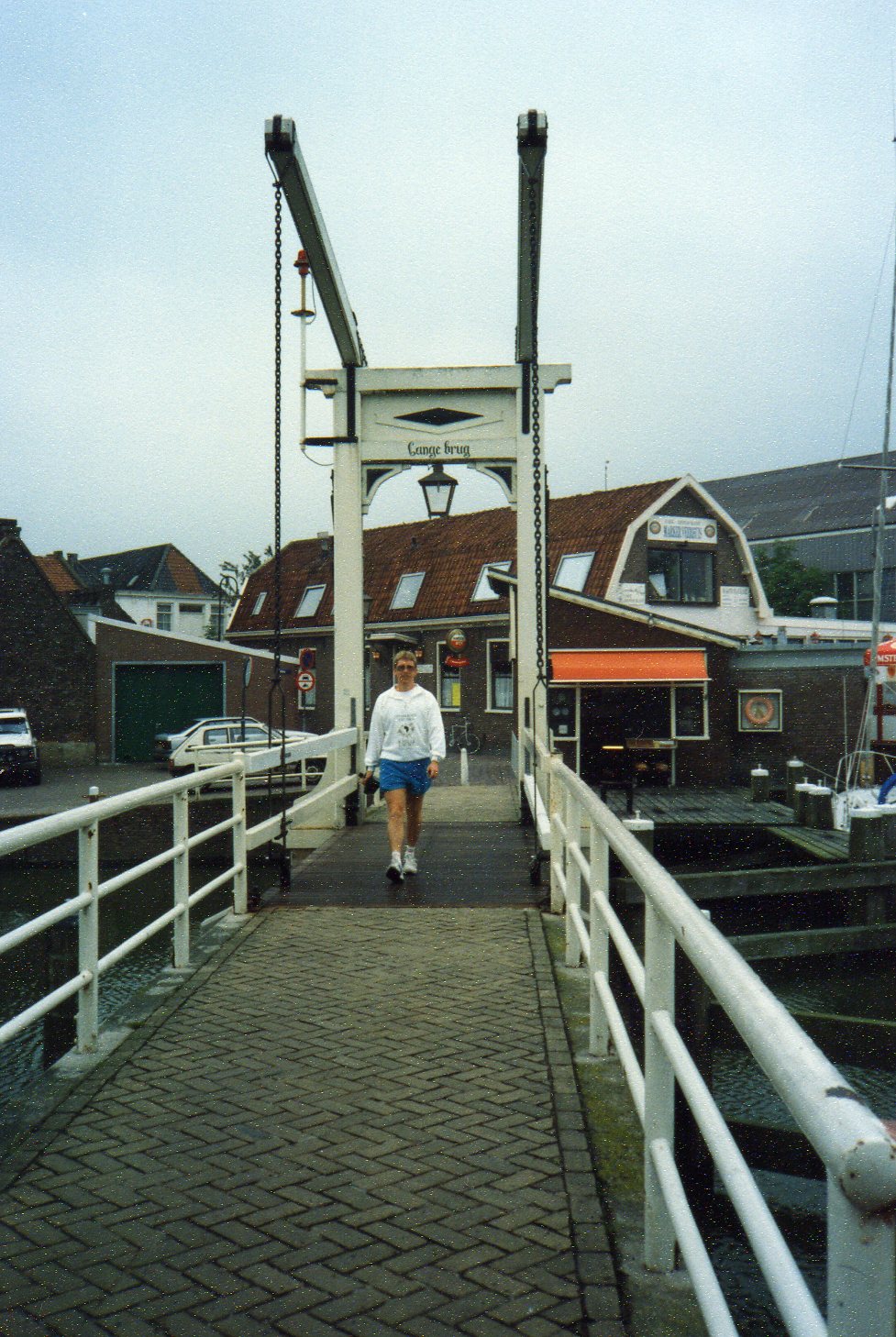 That evening it was our farewell dinner at the Sea Palace – enjoying a Reistafel - an extravagant Chinese banquet, but brought to Netherlands in the colonial times. It consisted of many small dishes of wide array, to impress visitors, so they could taste many different flavours and textures.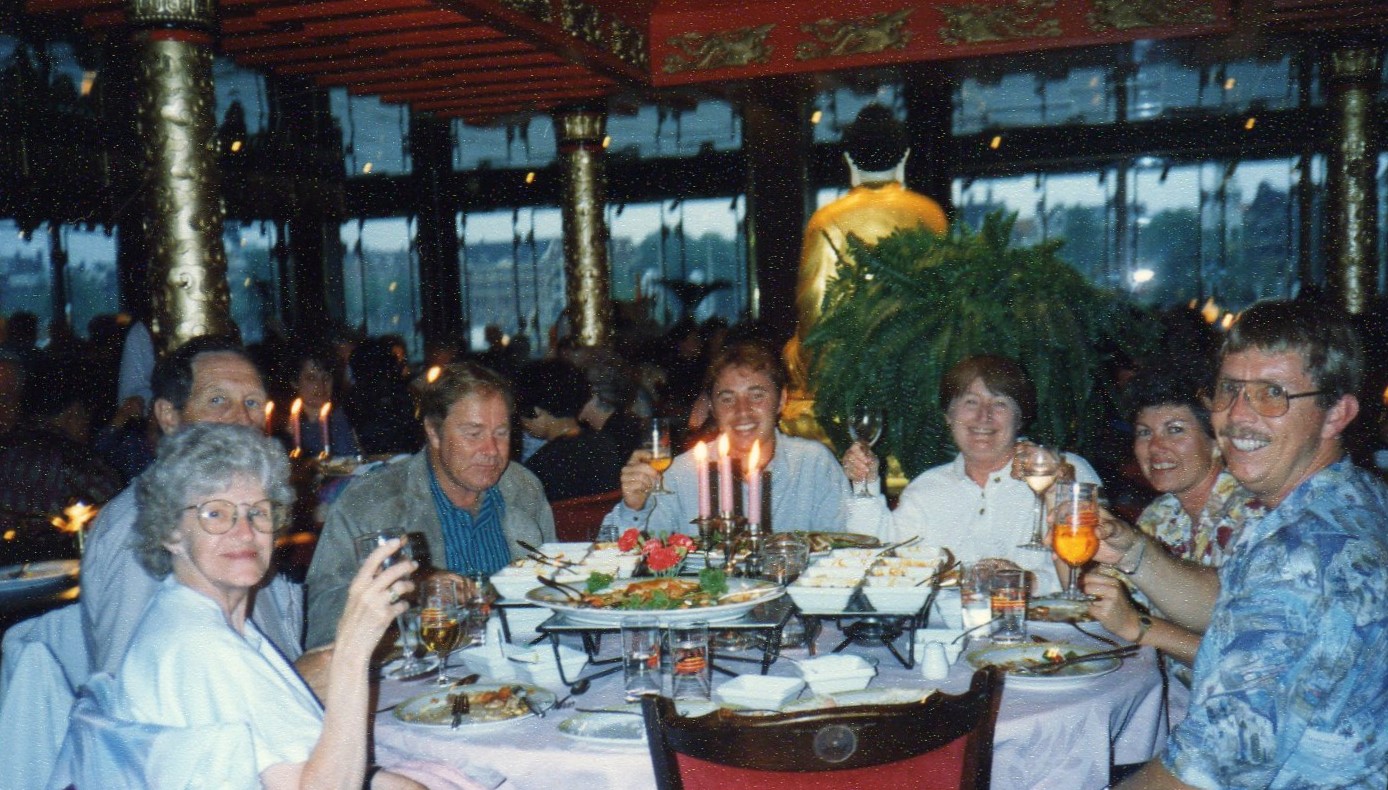 Dinner at Sea Palace Reistafel
The last supper
It was quite sad to realise this was the last meal of our tour and time to bid farewell to all our travel companions that we'd gotten to know over this short space of time. We exchanged telephone numbers and addresses, vowing to meet up again or write letters after we were back at home. No quick emails in those days!
Now you see me, now you don't…
We drove through Belgium, so swiftly, the only impression it left was that we would have to return one day to see more than just a glimpse of it, because we were short-changed of that remarkable country. They hot footed us through it and shooed us onto the ferry back to Dover and then onto London.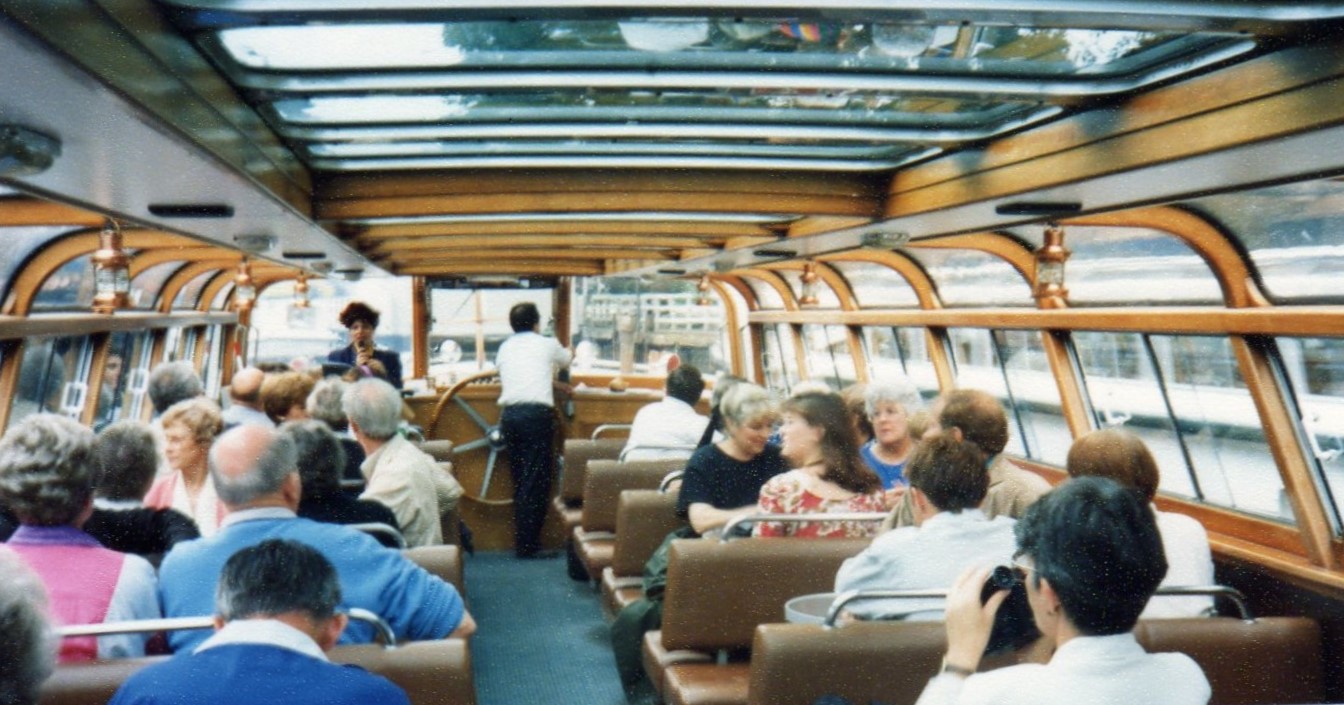 Cruising the canals Amsterdam
Fascinated by watching a hovercraft depart, distracted us just slightly from the disappointment that we couldn't see much of Belgium and that our tour was over.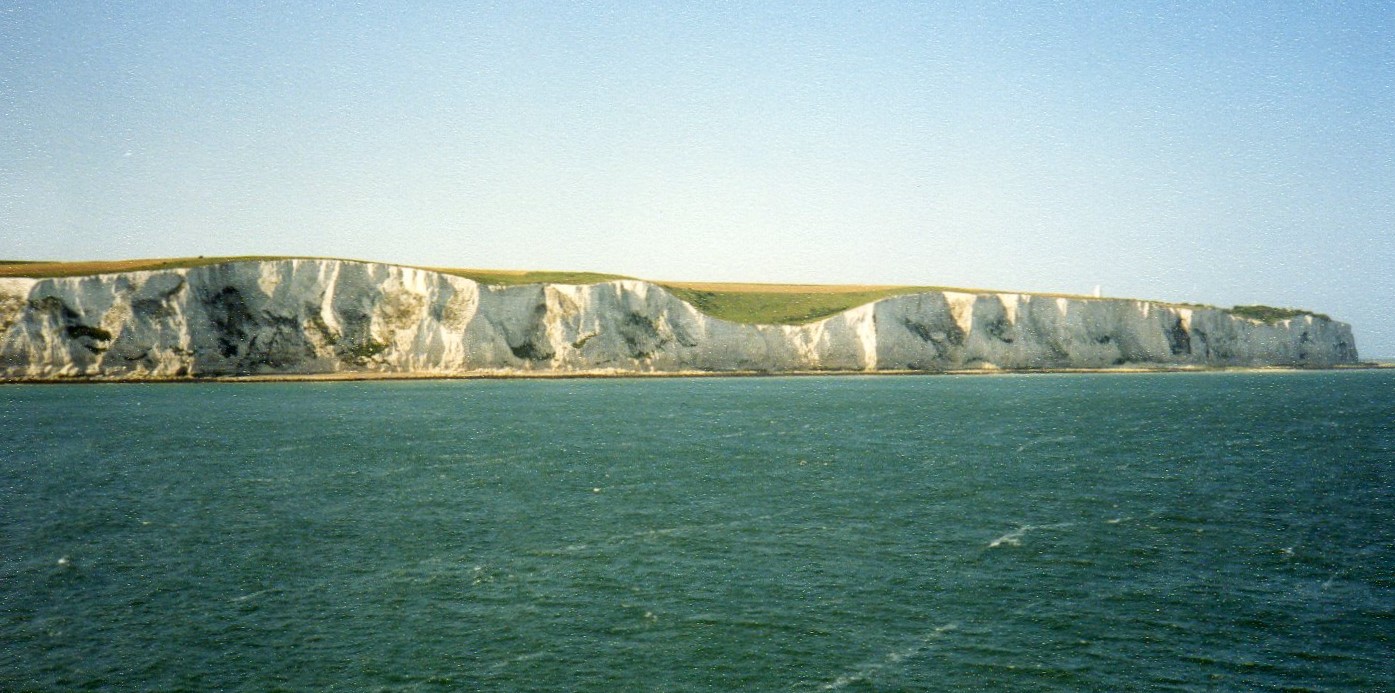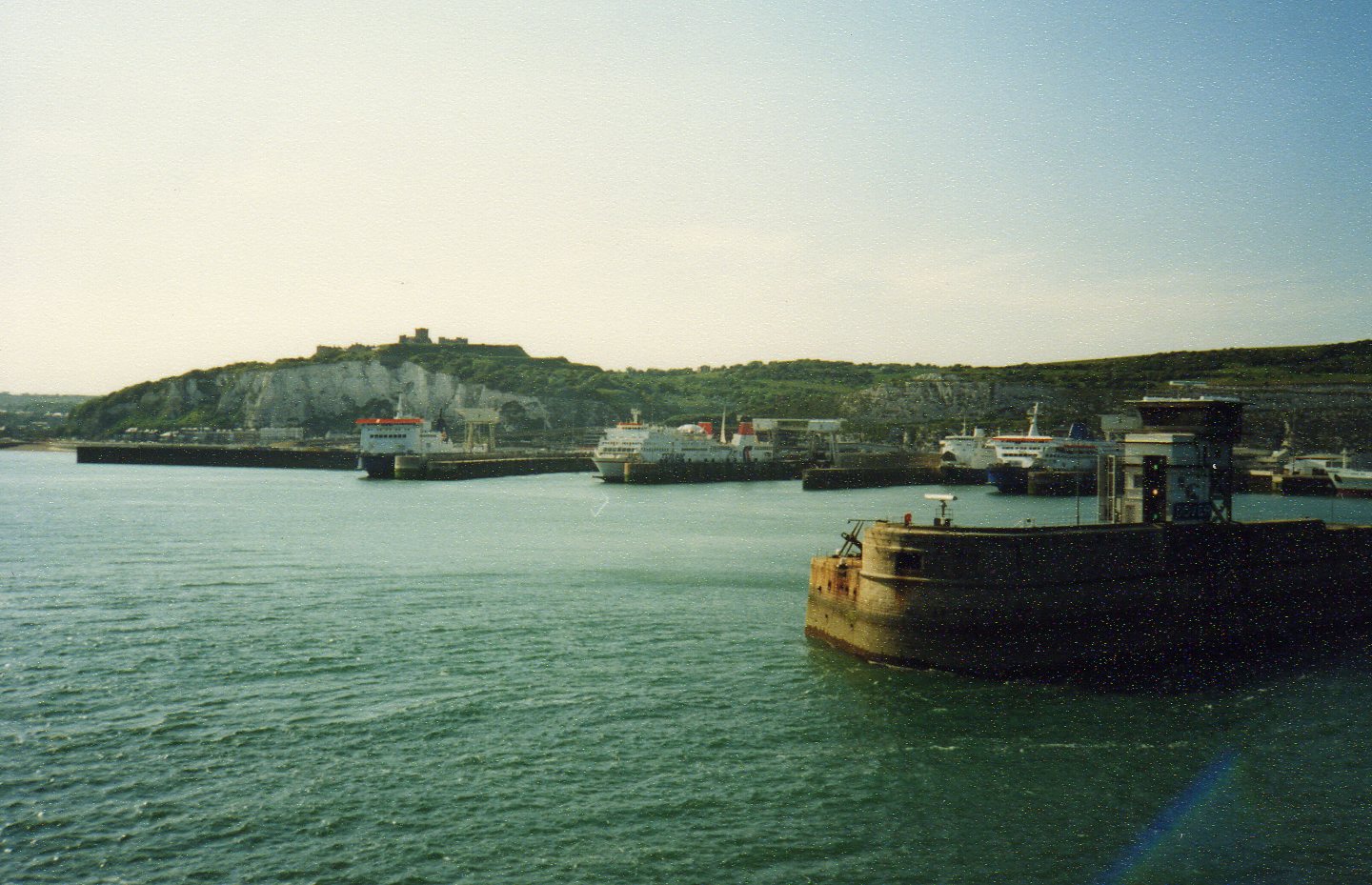 Whirlwind tour
Our whirlwind tour had come to an end. It is not one I would like to repeat, but that is not because I didn't enjoy it. I would rather take a more leisurely pace through the various countries and experience the day to day living, the cultures and the hidden treasures that those countries have to offer. And I would happily travel through that continent again. To this day I haven't had the good fortune of returning to any city or country in Europe, apart from a quick stop over at an airport. Must remedy that!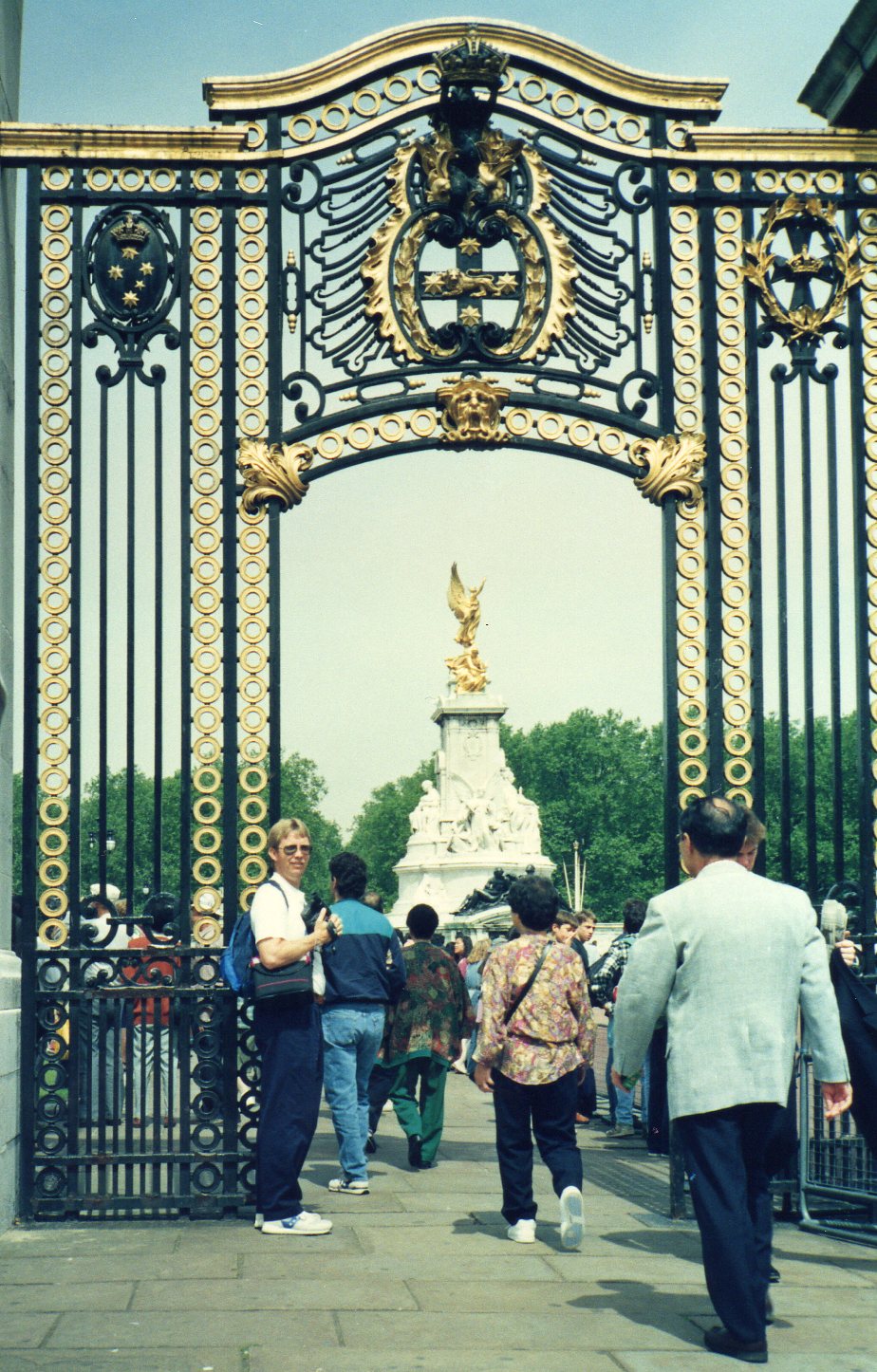 London, United kingdom
London in 48 hours
It was almost the end of our trip, but we still had a bit of London to see before we headed home. This time we had a bit longer to explore and stayed double the length of time that we were last there. Two full days!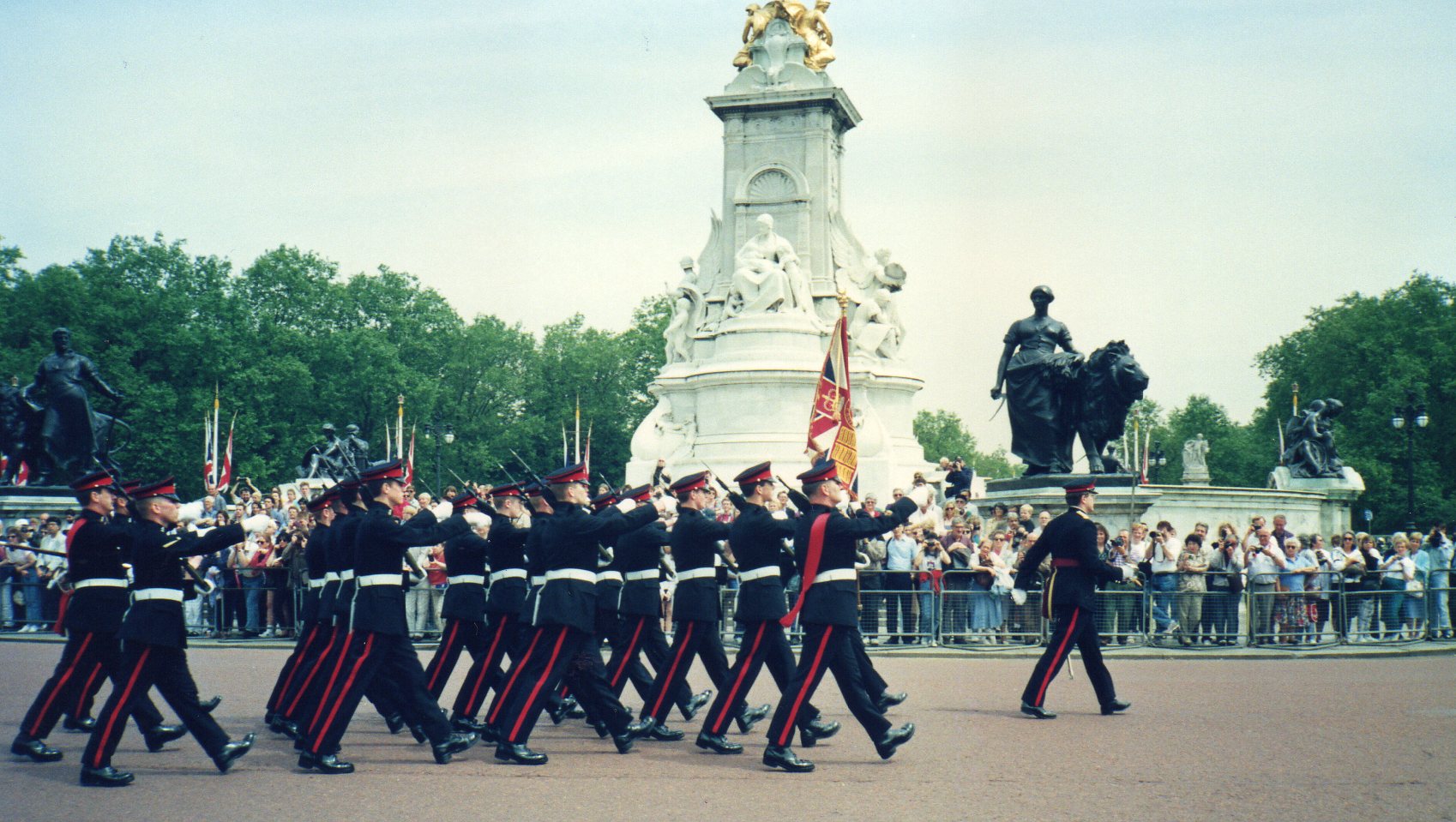 No visit is complete without looking at the changing of the guards. So much pomp and ceremony!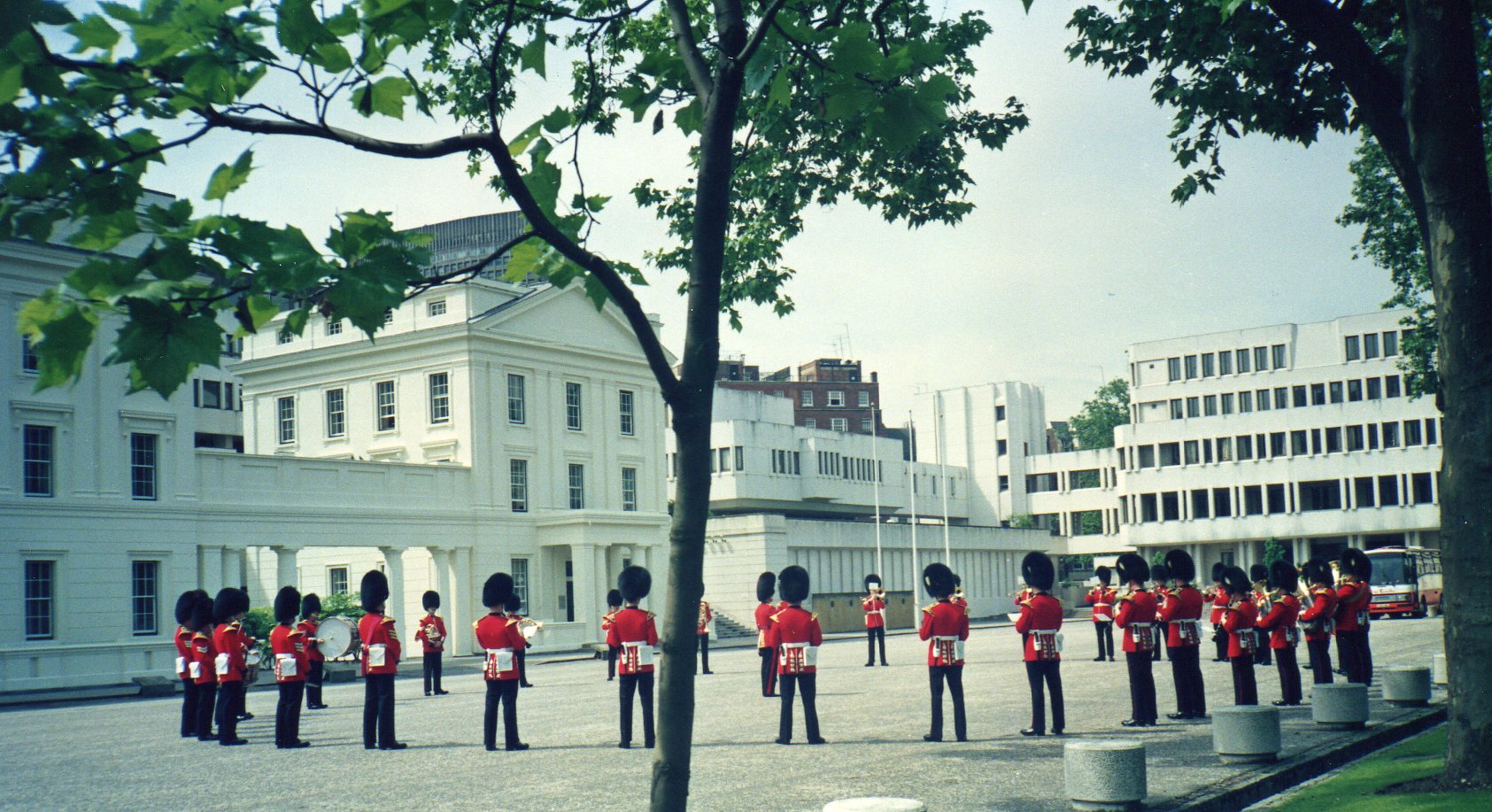 Dress rehearsal - sidelines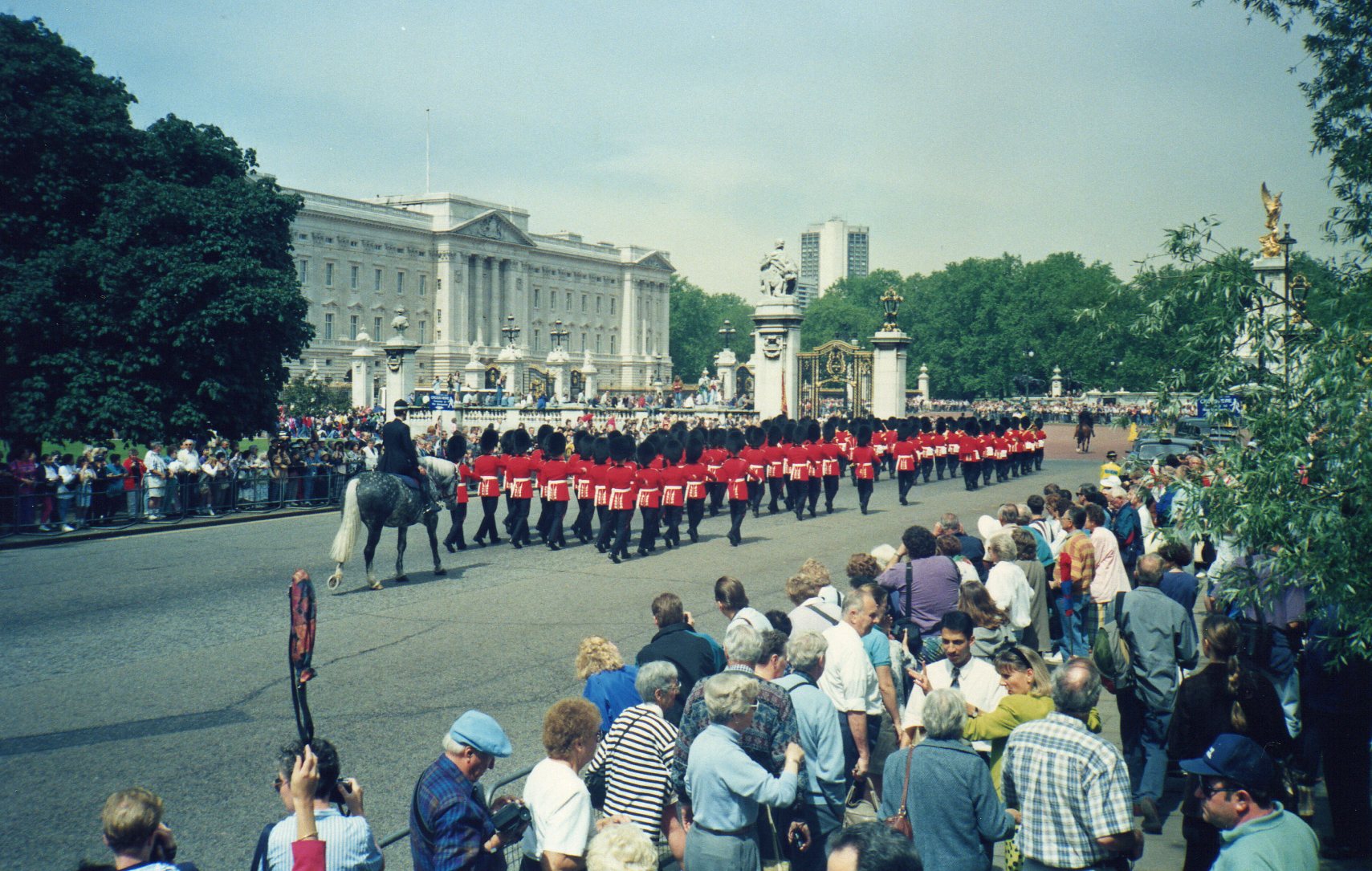 Marching - changing of the guards
Hubby's highlight and best part was standing to the side of the Palace, gazing through the fencing, watching the new guards preparing for the changing of the guards and being inspected before marching off for their ritual.
We had once again pre-booked tickets for another musical, this time at the Drury Lane Theatre - Miss Saigon. This was equally spectacular as Phantom of the opera, with the highlight being the 'evacuation' of the last Americans by helicopter – it was quite realistic, considering it was all on stage.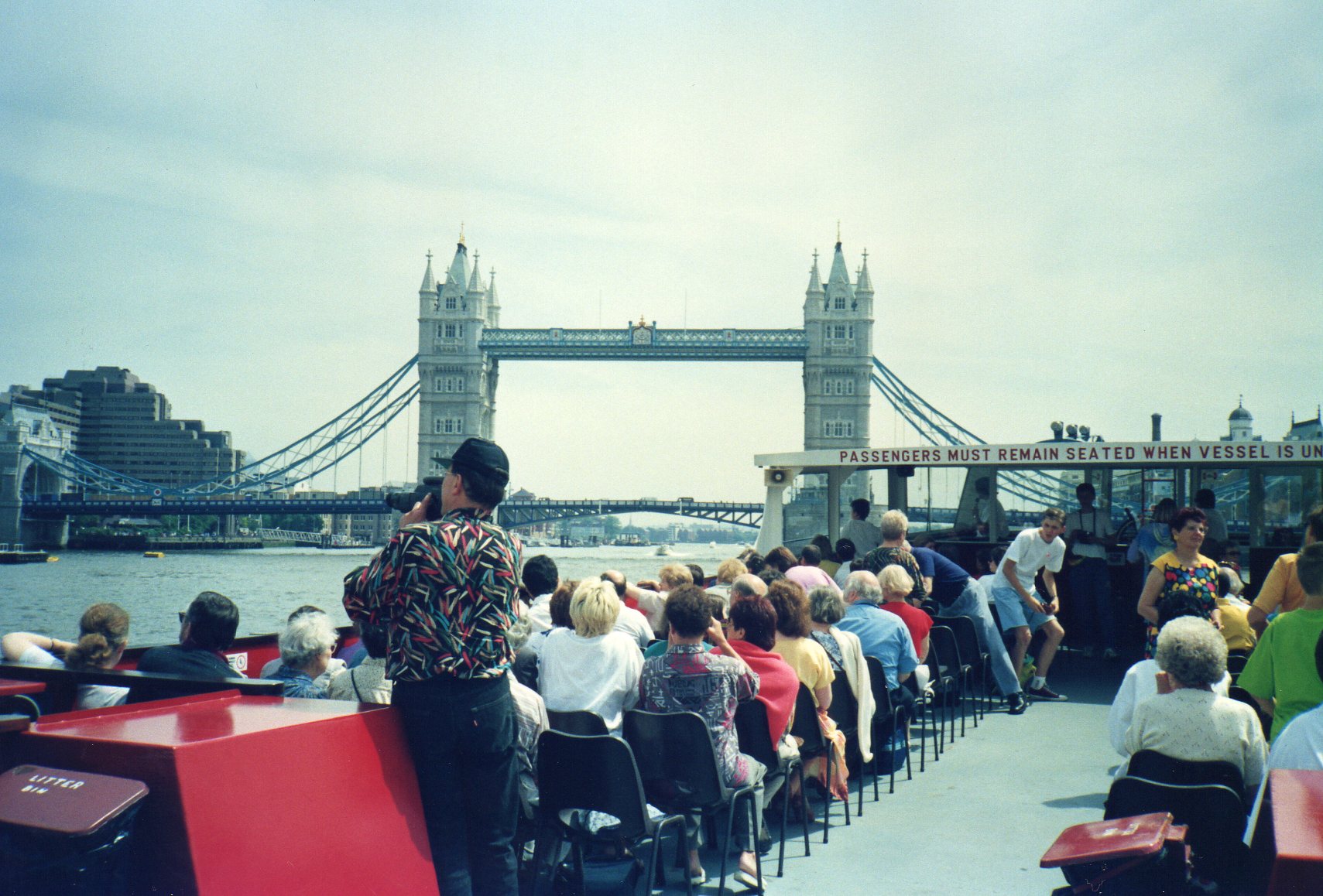 Yet another Cruise
True to form, like the rest of our tour, we went on another cruise: this time on the Thames. Along the way we saw a few of the usual sights of London.
The Cutty Sark and Greenwich also deserved a visit. Another place where we thoroughly enjoyed ourselves, looking at all the displays and reading about its history. The British certainly have a good way of showing off their past.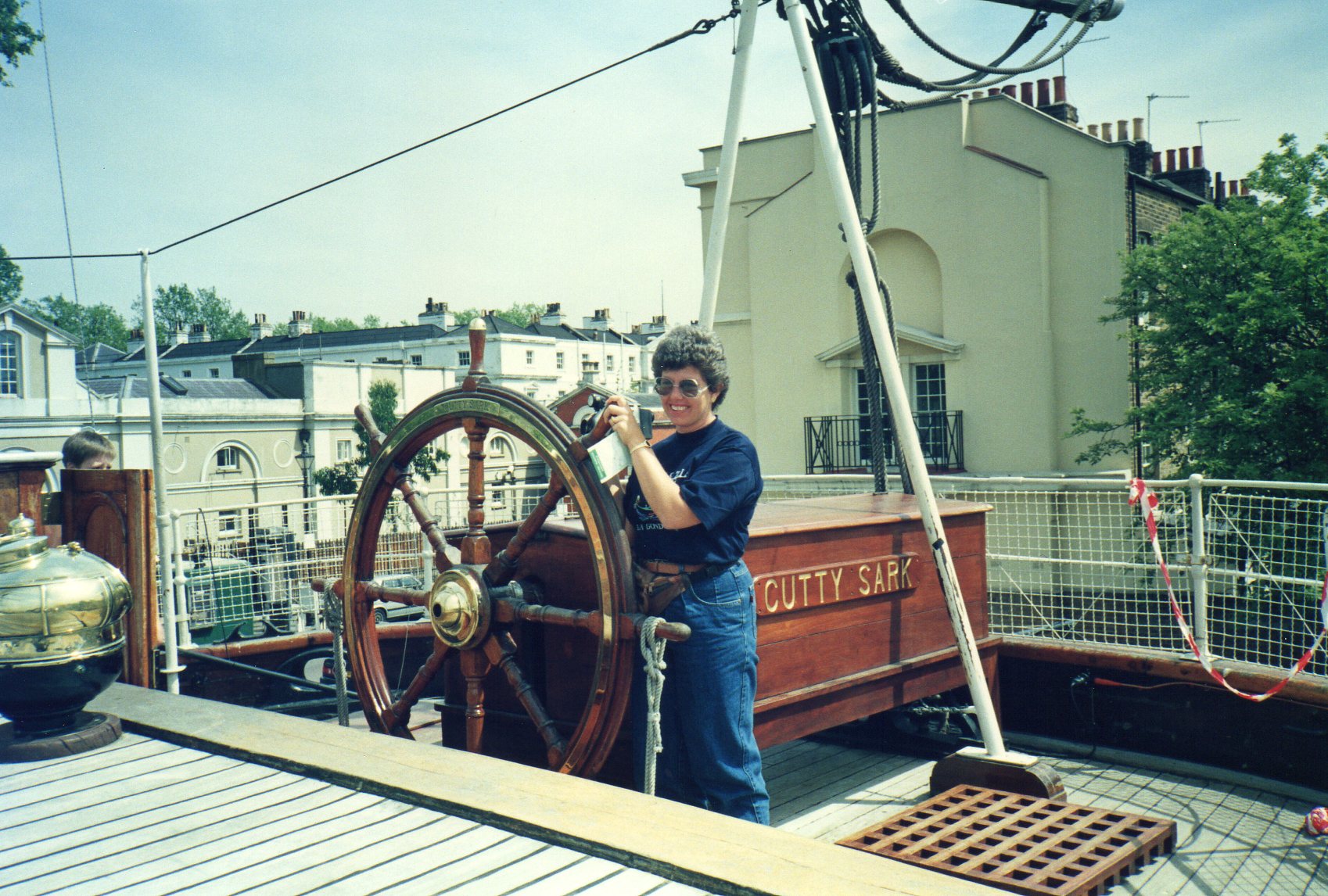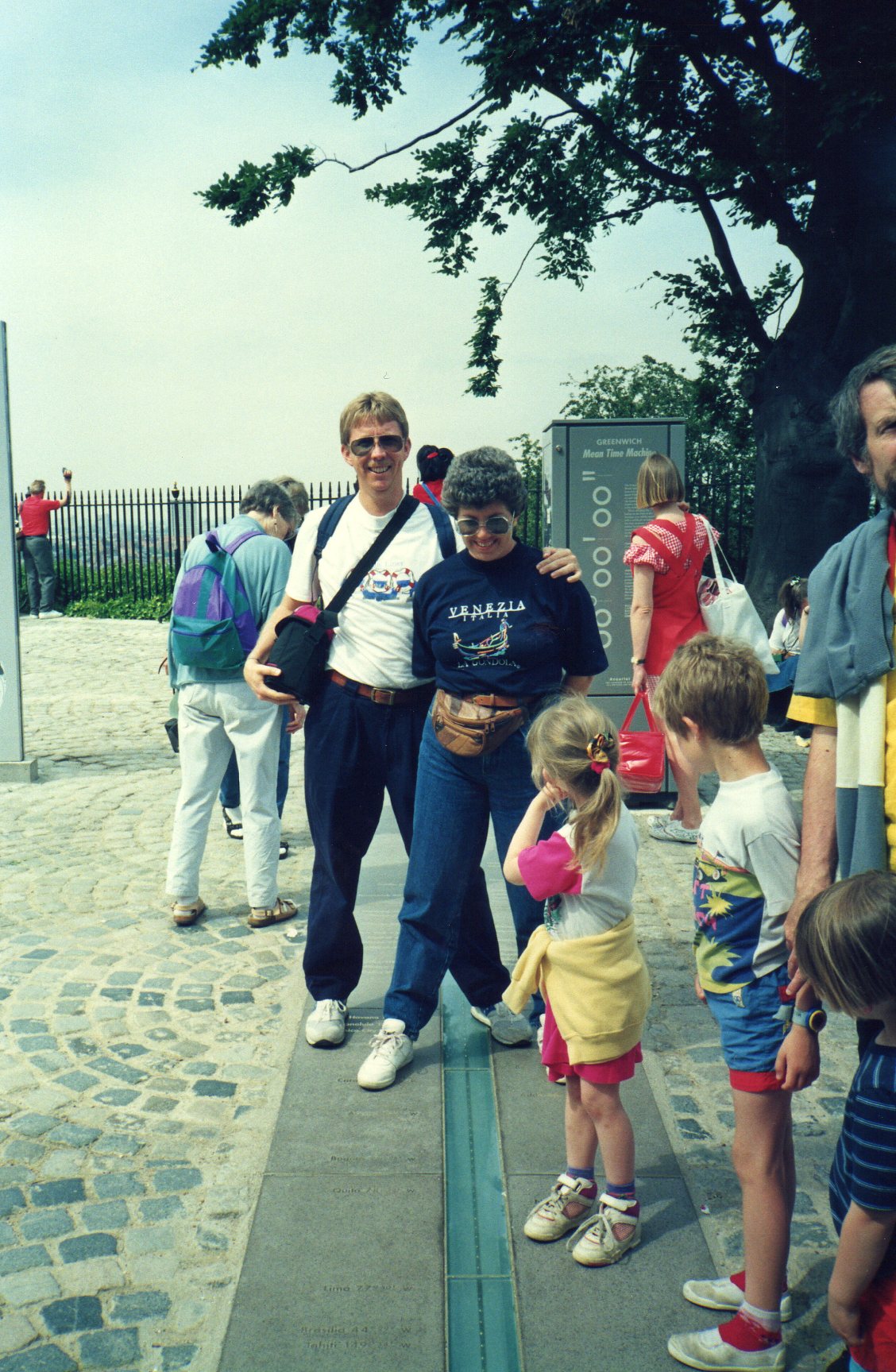 Standing on two hemispheres
And then...shopping! As much for ourselves as well as bribing our sons, to appease our guilt of leaving them at home, we bought some lavish toys with the money we had left. We went to Hamley's and I think we had just as much fun in the toy store as our sons would have had if they were with us.
Years later, our sons certainly got us back BIG TIME for leaving them at home. But more about that in later blogs.
After that we went to Harrods. I always think of my parents when they went to Harrods in the 1970's, so I just had to see it for myself. My word! The only thing we could do was shop with our eyes, because the couple of pence we had left would certainly not even cover the cost of a tea bag!
Any weird and wonderful eating experiences during your travels? Tell me about them!
Share some Pinterest love!