Phantasmal ecstasy and historical tragedy in the UK
Ecstasy and Tragedy and other tales
United Kingdom
London & Manchester
Continuing from the previous blog about our trip in 1993, Amsterdam, Bavaria and work was swept under the carpet, at least for a while and it was time to move on to the United Kingdom to meet up with family. All our flights for this trip was on Lufthansa, so we flew from Amsterdam back to Frankfurt and then on to Manchester.
Apart from the expected proverbial British weather, what struck us first in the UK was the narrow roads. I flinched and edged towards the middle of the car, not because of my brother-in-law's driving skills but because I was anxious about the paint being scraped off the sides of the car when we edged ever closer to the coarse walls next to the road. What was far less disconcerting, in fact quite beautiful was the way they criss-crossed like a roller coaster, snaking over mounds of green for miles and miles.
The British do seem to take their fishing seriously though. Rain pelting down, men in green raincoats relentlessly extended their fishing rods from beneath green umbrellas propped up around dams. They dipped their hooks into the muddy water for the odd fish. Not quite my idea of a fun pass time, but there you go.
Being summer, contrary to my previous paragraph, something we loved was the long twilight, something we don't have much of in our own country. We treasured being able to stroll around the moors in the evening light when most people would be tucked up in front of a telly.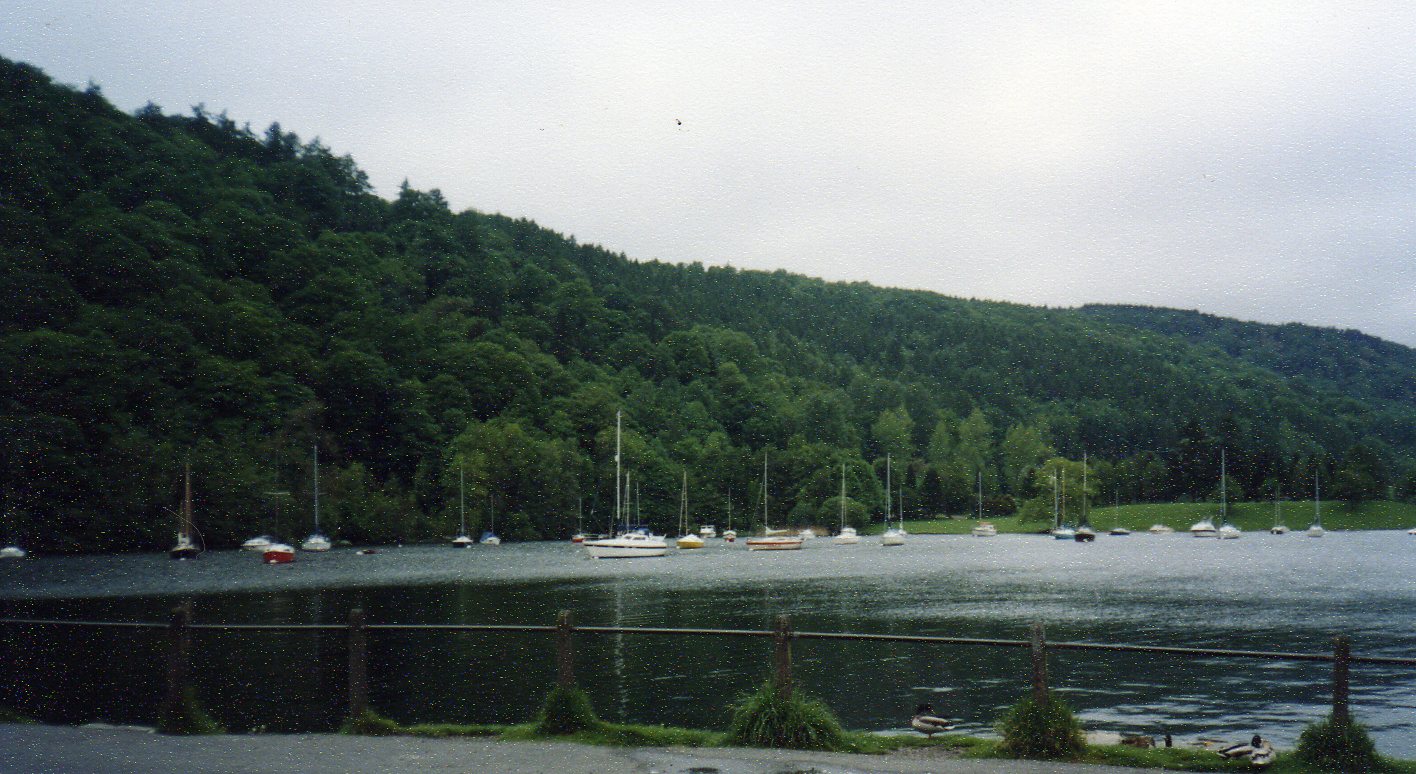 Lake Districts& Chester
We were shown the Lake Districts with its picturesque lakes, forests and mountains & took a small ferry across one of the lakes. Time restraint didn't allow us to explore the area on foot, but we were glad we saw what we did.
Another beautiful historical town with its Tudor style buildings is Chester. Tucked away in its bowels, it had a little hidden treasure. We entered an insignificant shop and the owner took us down some steep steps into its dungeons. We found parts of Roman ruins. It might not have been as impressive as the rest of the larger Roman ruins in Chester but it was a little gem to us.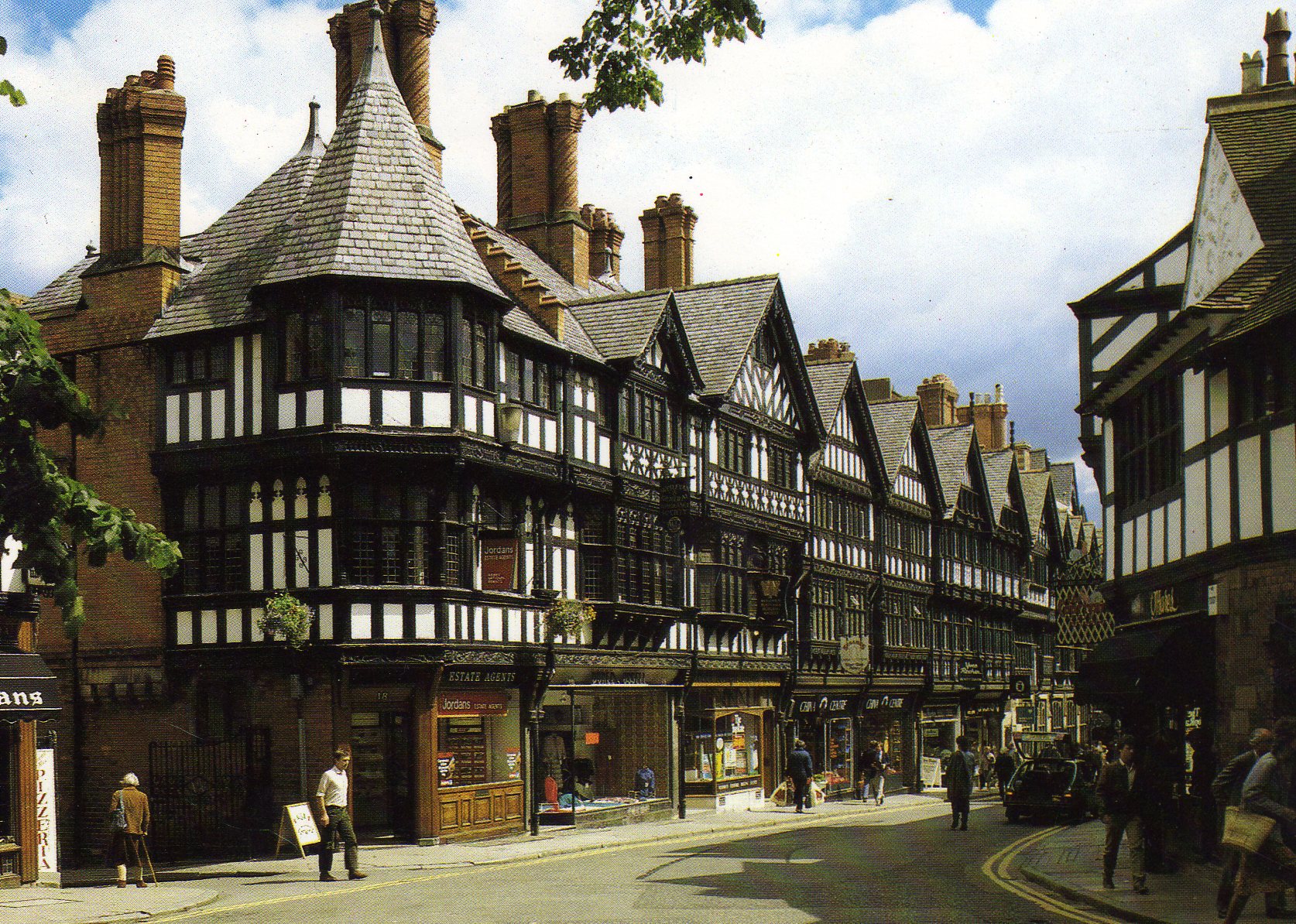 Another highlight with some gloomy undercurrents was visiting an old cotton mill, which was still in working order. How sad to know that children used to work in the mill to earn a living. The deafening clackety clack of the noise inside the mill of the machinery must have played havoc to their hearing not to mention the dust kicked up from the fabric which surely contaminated their lungs. As for the rest of the circumstances they had to work in, they were ghastly. The conditions they lived in was not the greatest either, sleeping on hard wooden pallets and if they were lucky a sprinkling of hay as a mattress.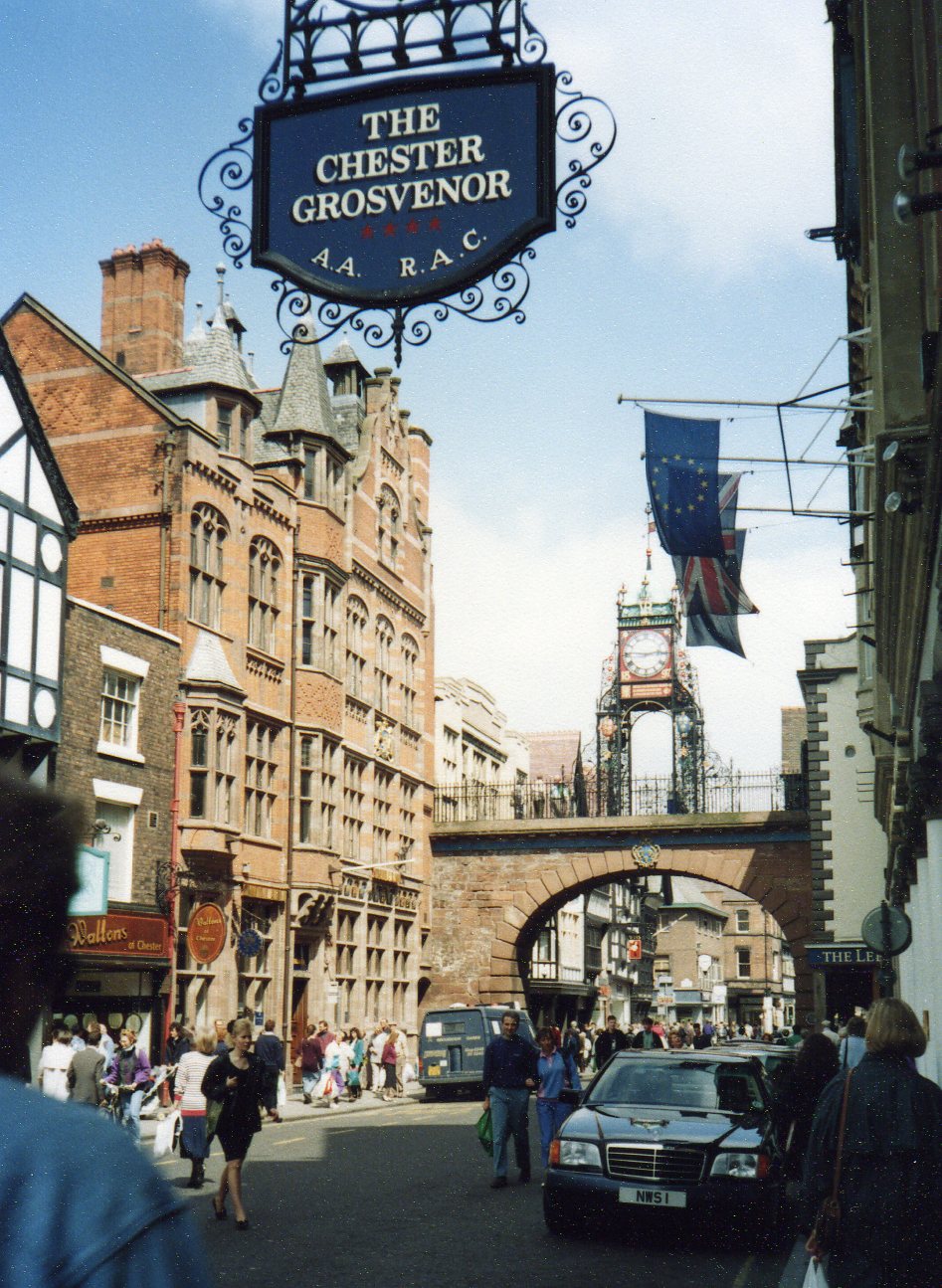 London
Too soon our time was up and it was time to head to London to meet up with our tour group.
London in less than a day? No way!
We departed from Manchester in the morning, to fly to London and arrived at 9.30 AM at Heathrow airport. We attempted our first trip on the London underground to Kings Cross and booked into our hotel which was close by. That was easy! We had never travelled on an underground train, but from the airport to our hotel it was not complicated. We were a little more apprehensive because of the activities of the IRS earlier in the year; not something we wanted to experience.
What to do in London in less than 24 hours? Such a difficult choice. We were departing on our tour early the next morning so we had limited time. To make matters more difficult we had pre-booked and paid for a matinee show from home which cut into the day as well. How do you choose what to do in London in such a short time?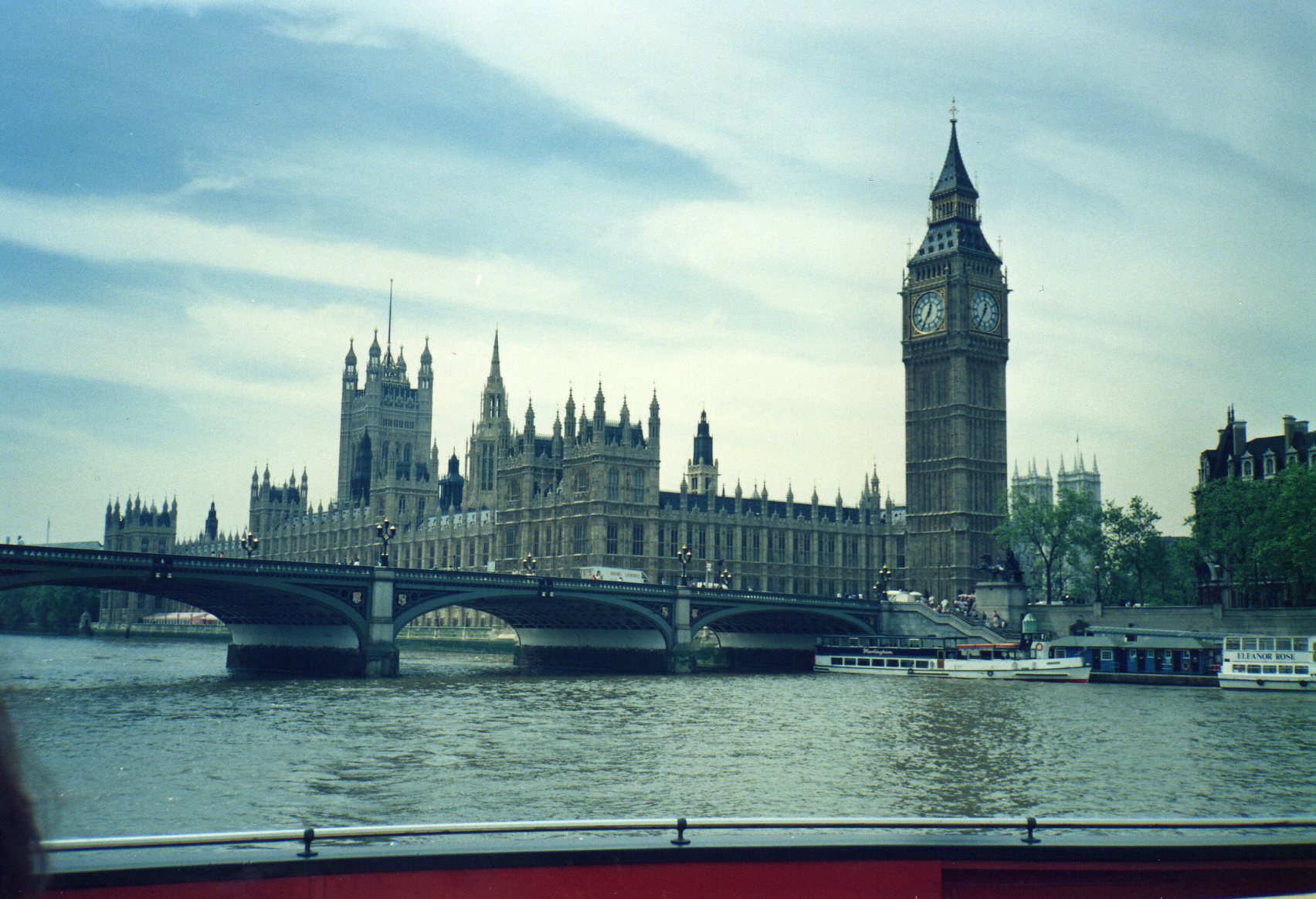 First step, we chose a central spot and studied the tube map with utmost care, because we weren't so familiar with it yet, to see how to get around. Luckily hubby has a good sense of direction, so he managed to work out quite quickly where we wanted to head to. Our eyes must have looked like saucers as we walked around the streets of London, but there was just so much to look at.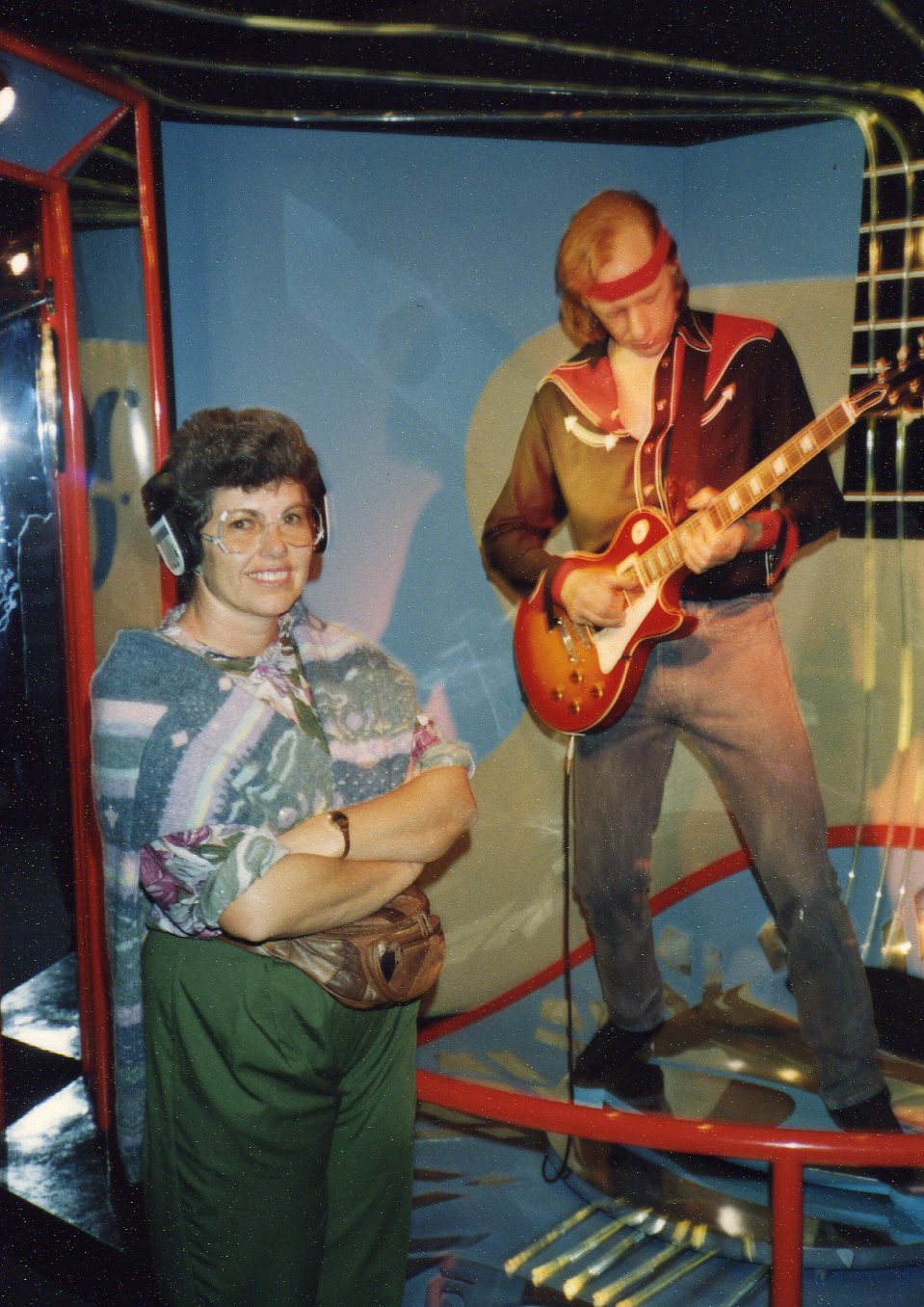 Before we knew it, it was close to the time to for our matinee show. Only problem was that our matinee tickets were still at the hotel. We had to collect them, then make our way to 'Her Majesty's Theatre' and time was running short and we didn't have long to study maps and train timetables to see where we needed to go.
We dashed to the underground, hopped on the train back to Kings Cross, which was thankfully quick and on time, leapt off at Kings Cross, sped up to our room to get the tickets, charged back to the station to catch the next train.
It was just a few minutes till it arrived, but if I remember correctly, half way through the journey, we had to switch trains for a different route as well, then eventually charged off to Piccadilly circus and sprinted to the theatre with seconds to spare. I thought I was going to have heart palpitations! Hubby was fit from training for the Comrades marathon, but I was bordering on a couch potato.
We wheezed like steamy engines to our seats…..It took us a while to compose ourselves and stop puffing and panting before we could enjoy the show. I think a few people around us gave us a bit of a contemptuous sneer. But what a show it was: Phantom of the Opera! We were both enthralled with the stage props, costumes, music and singing. Another high point of our trip.
Every time we hear the music we think back with fond memories of the show and rushing through London to get to the show on time. As for our London underground experience – not bad for the first time!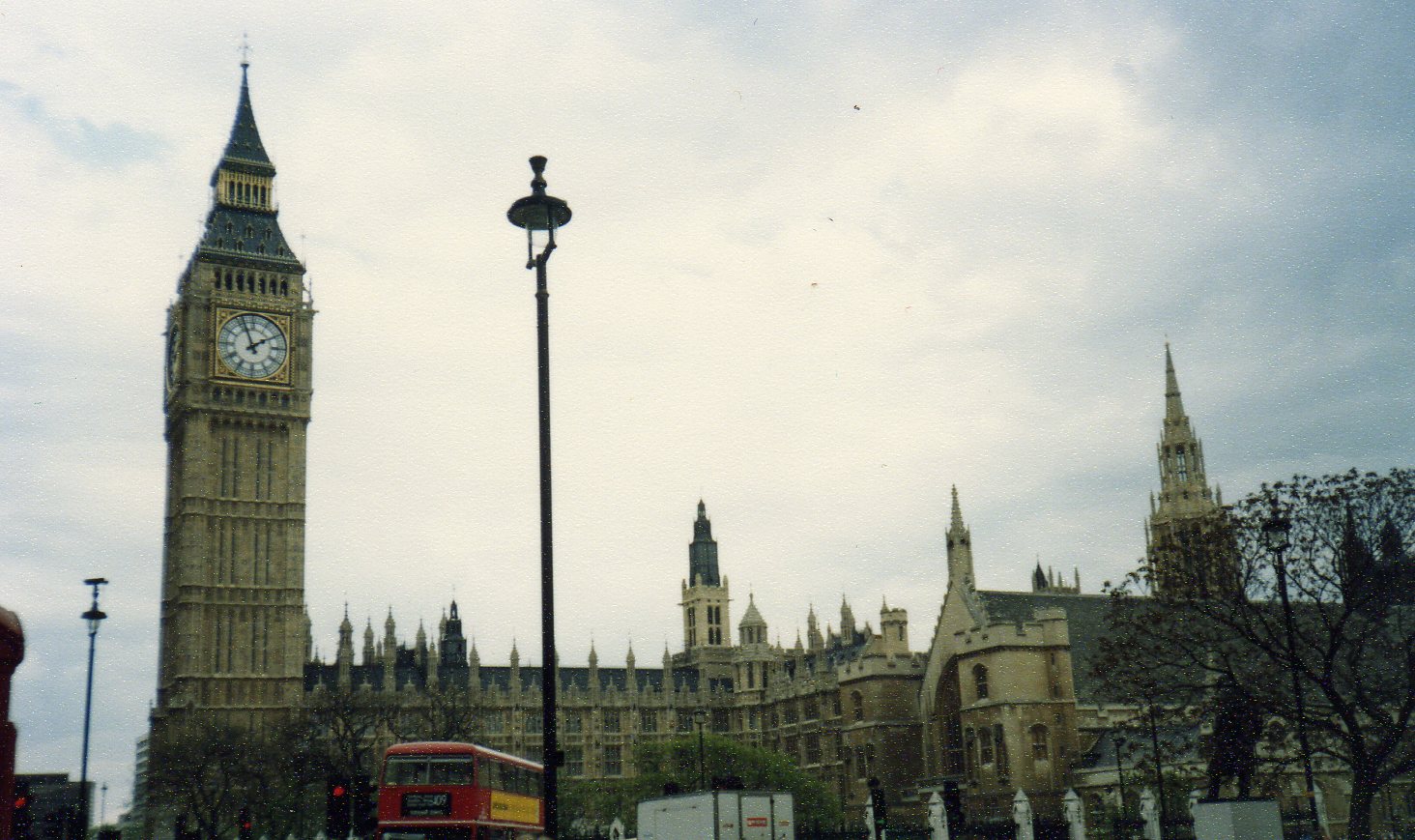 We didn't really see much of London on that day, but we would be back for a couple of days after our tour, so we still had a chance to see more of this city. That evening back at the hotel we met our tour guide and some of our fellow travellers and prepared for an early departure the next morning – 5 am!
After a cheap dinner of a slice of pizza bought from a stall on a pavement for about GBP 1.50, we headed back to our hotel room and collapsed on our bed, exhausted, and drifted off dreaming of phantoms hauling bags of explosives over their shoulders, hopping off red London buses on their ways to underground trains...
Share the Pin on Pinterest