Ultimate blunders of naive tourists in Paris & Luzern
Paris, France
Blunders of naive tourists
When we planned our trip to Europe we decided it was best to use a tour company. We only had about two weeks at our disposal and felt we would see so much more of Europe by doing a bus tour. The tour company was Trafalgar tours and the tour would last for 12 days.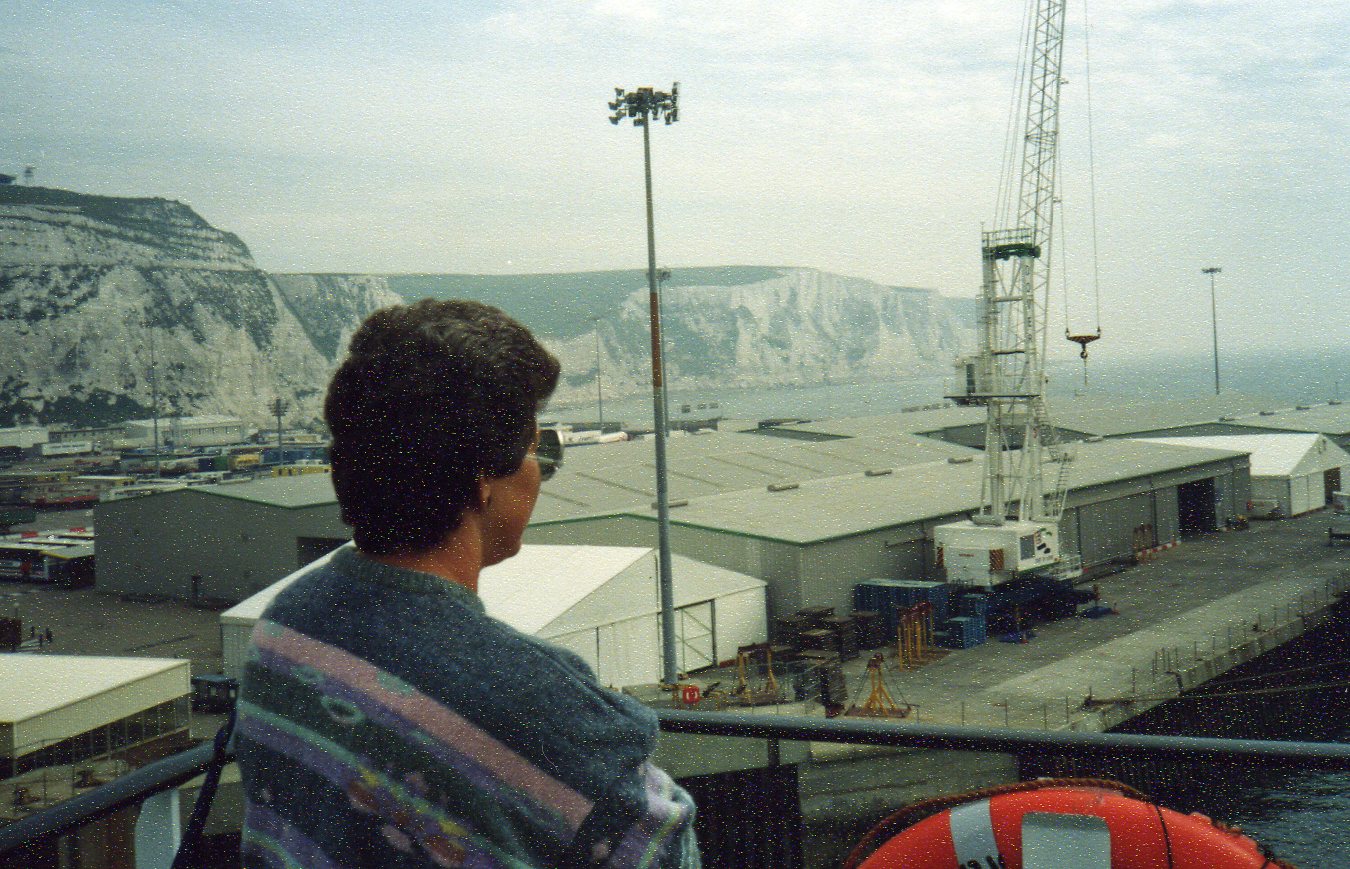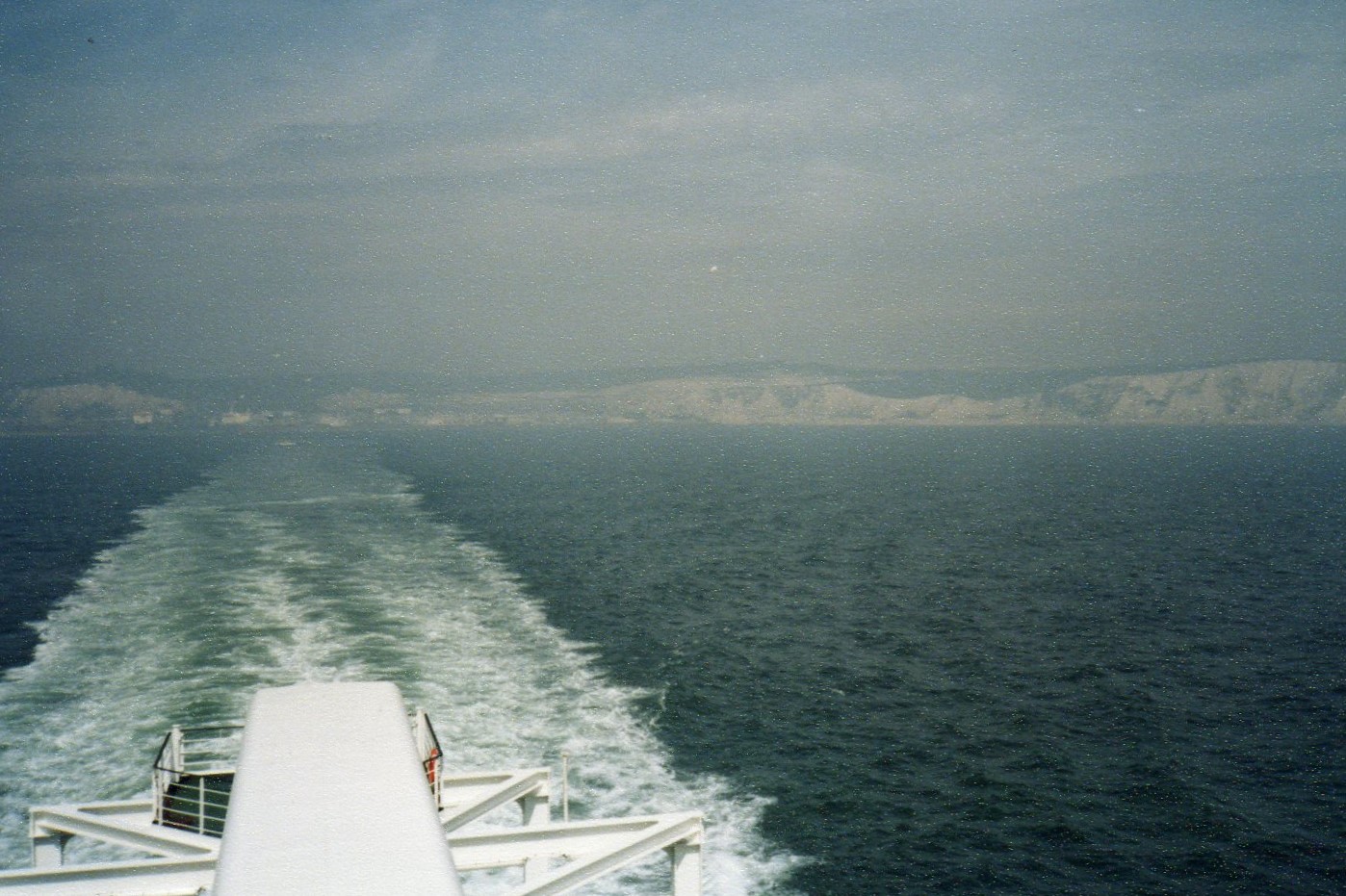 We were up before the crack of sparrow's fart for a five o' clock departure. Dover was our first stop to board the ferry to Calais. A quick breakfast on the ferry and before we knew it we stamped our footprints in the sand on the shores of France. After we docked at Calais we drove to Paris where we spent the first two nights. I remember seeing old war bunkers covered in lush green, dotted with blood-red poppy fields as we drove through the countryside. The excitement of travelling through a foreign country slightly marred by the reality of dreadful wars during the early to mid 1900's.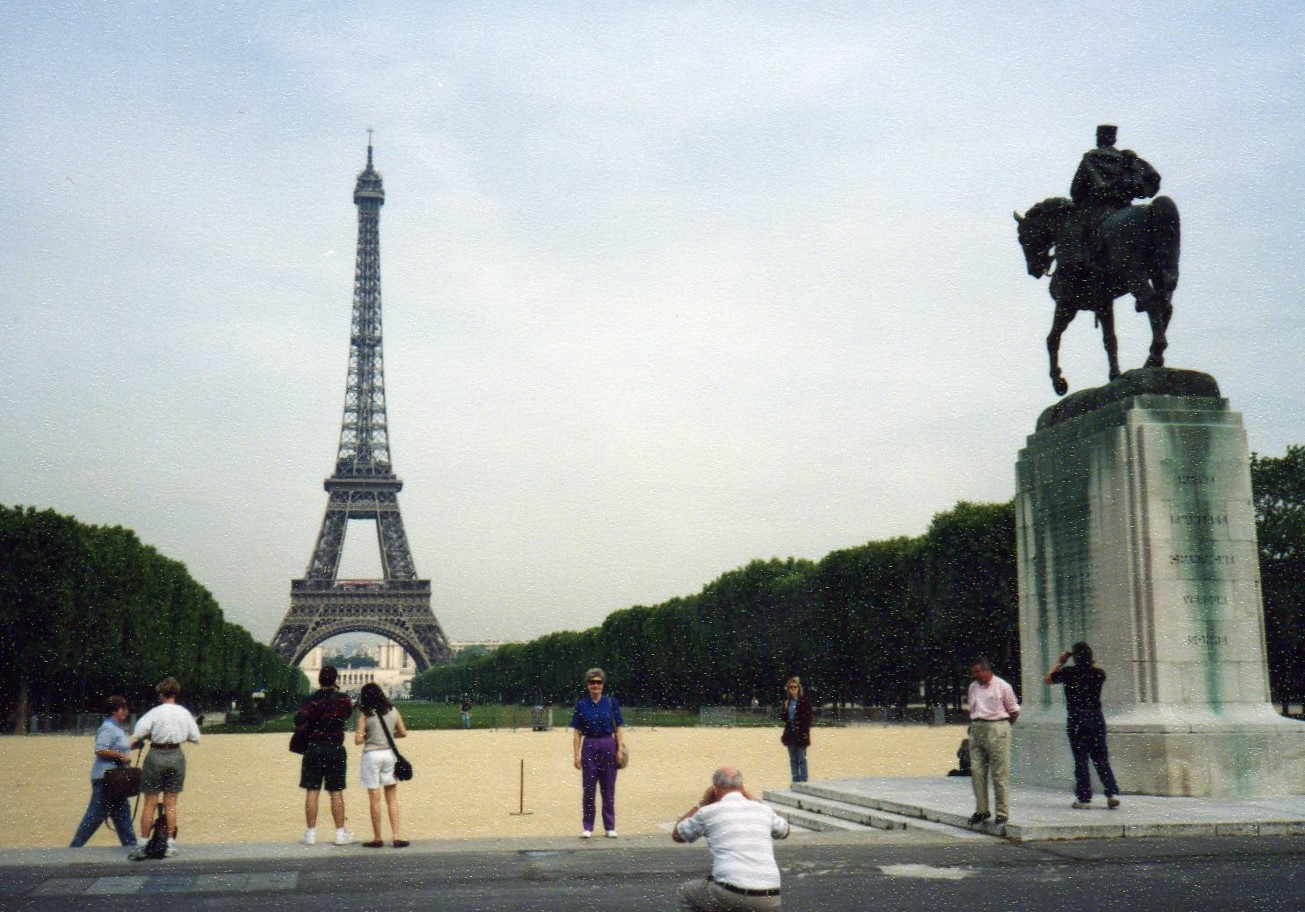 In Paris we were allowed a fleeting glimpse of some well-known sights before we were whisked away to glance at the next attraction. One spot we could linger on for a tad more than a minute was the second viewing platform of the Eiffel Tower, which was almost half way up. Just as the sun set we watched the lights of Paris come to life. Another item on my bucket list ticked off - I always wanted to go up the Eiffel tower. A worthwhile view to end our first day and no wonder it is called the city of lights.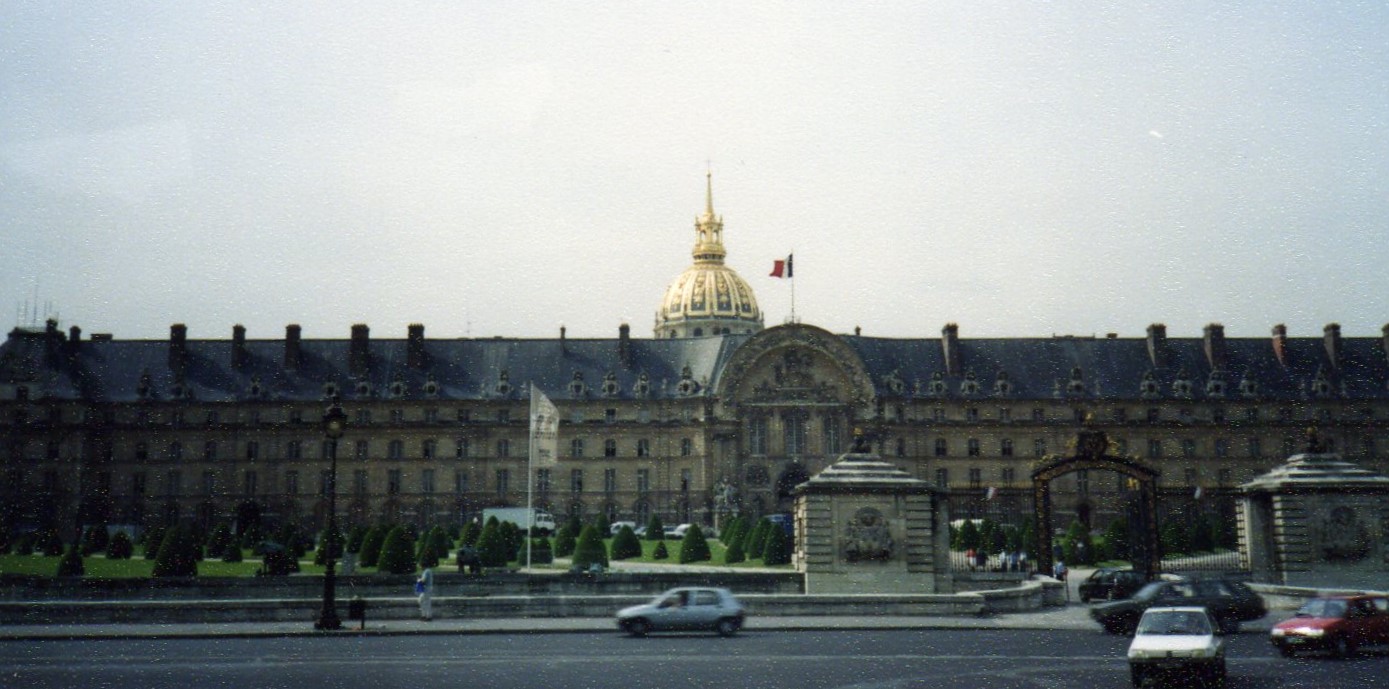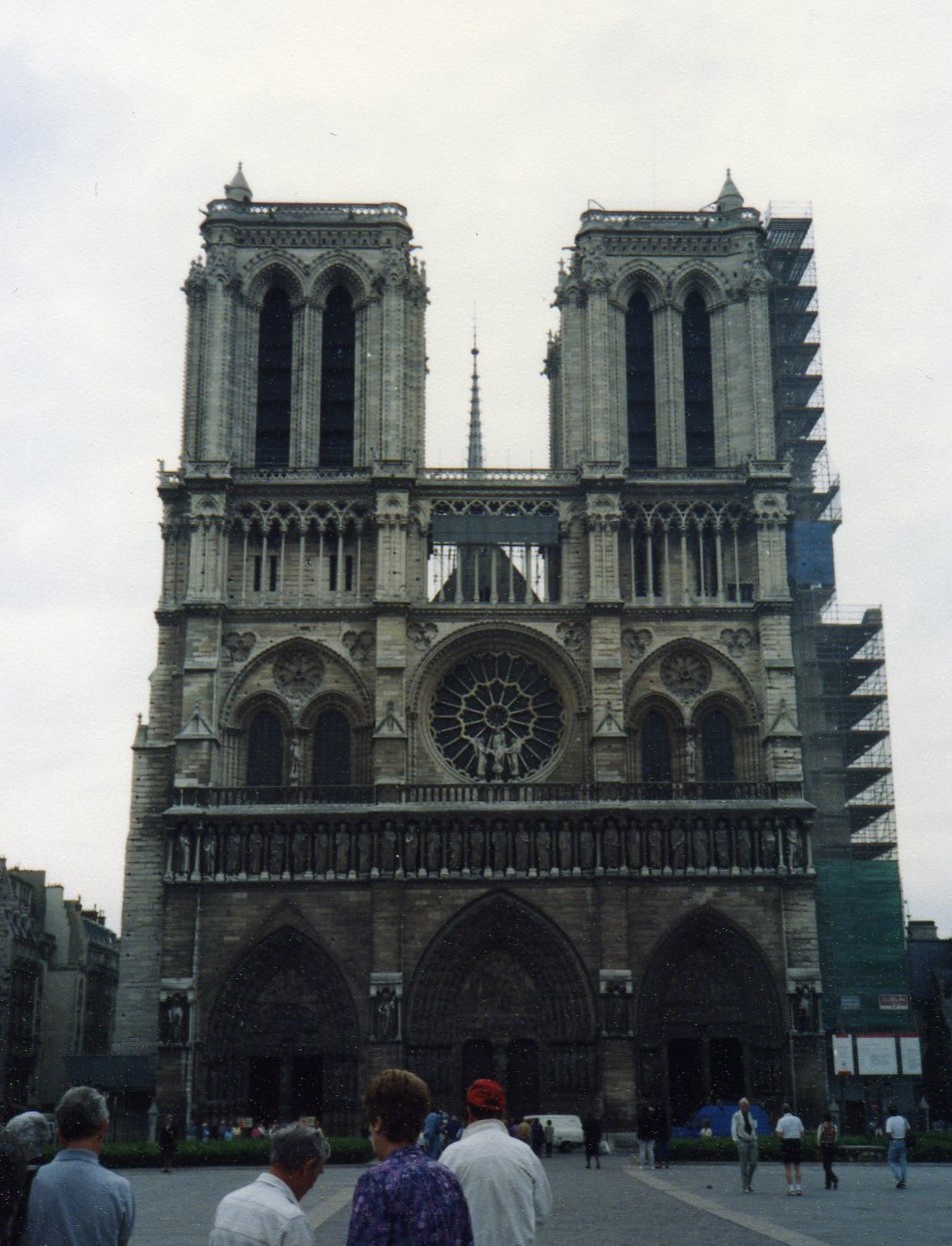 The following day at the Louvre we were awarded a fleeting peek at the infamous Mona Lisa painting. At the Arc de Triomphe, we crossed the road as inexperienced tourists, dodging the traffic to get a closer look, only to discover there was a far more civilized, proper and safer way to get across - you could walk in a subway under the road! The French drivers must have cursed and thought: crazy tourists! Luckily we wouldn't have understood them.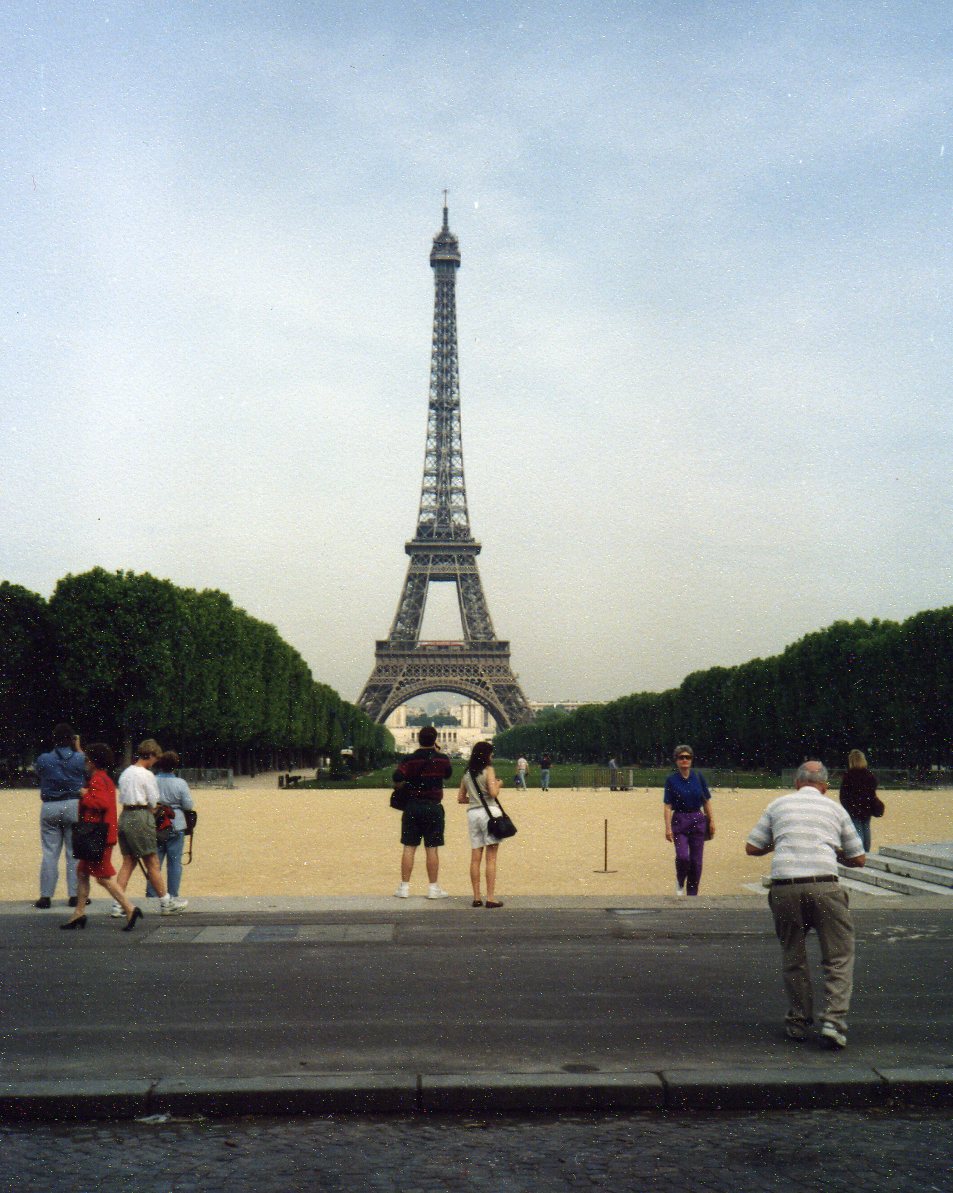 Eiffel tower standing tall
We found Paris quite confusing to get around. We didn't have the luxury of GPS'S and Google maps. Our hotel was on the outskirts of the city and we took our first train ride from Paris central train station. We thought ourselves quite clever to get off at a station near enough to our hotel. The only problem was that to get there, we had to find a way to cross the railway line as we were on the opposite side with a fence blocking our way. We had to walk for what seemed like miles till a policeman came to our assistance and in broken English, guided us to a spot where we could cross.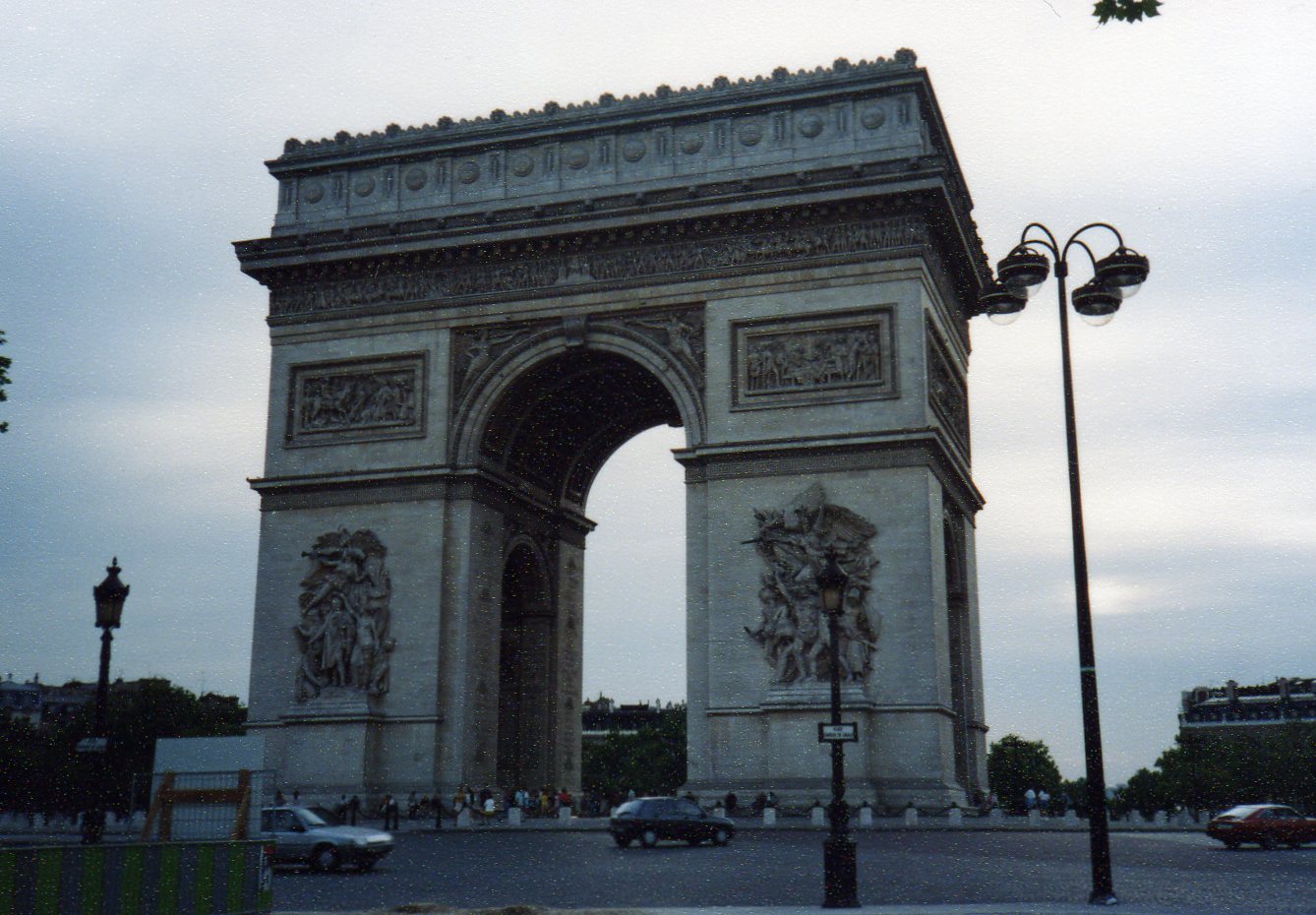 We decided to have dinner at a restaurant close to our hotel. Of course, we couldn't speak a word of French and the waiter couldn't speak a word of English. Yes, you've guessed it, we didn't have iTranslate either!
After looking through the menu which didn't make sense to us at all, apart from some thumbnail pictures, with the waiter hovering around us like a fly, we looked at what the people were eating at our neighbouring table. With our brightest smiles, we gesticulated that we wanted one of those, please! If we were right it was one of the cheapest items on the menu that we could afford.
We must have had a famished look on our faces because the waiter brought us two of the biggest omelettes ever! The dinner plate was jumbo sized and the omelette filled the entire plate even after the edges were folded over. It was delicious, though, and we certainly didn't go to bed hungry that night.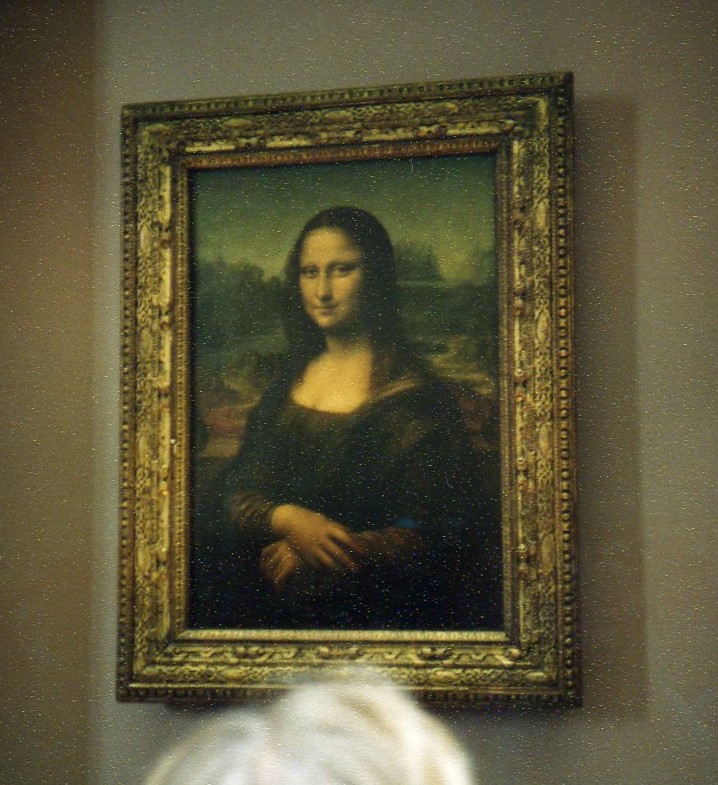 Two days in Paris was better than only one day in London, but it still wasn't enough. It is such a beautiful city, but also very expensive for us. We learned a trick, to buy supplies from shops that weren't in the main street, as they were not as expensive. I would love to go back and spend some more time in Paris.
Au revoir, Paris!
Luzern, Switzerland
Entering Switzerland was like entering another world. Everything about Switzerland seemed so clean and fresh, with steep green slopes and swathes of forests. The colour of the rivers changed from a muddy brown, to a beautiful blue.
At Luzern we walked over the Chapel Bridge, originally built in 1333 and fortunate to have seen it before much of it had to be replaced after a fire in August 1993. There were interesting paintings inside the bridge depicting some of Lucerne's history from the 17th century.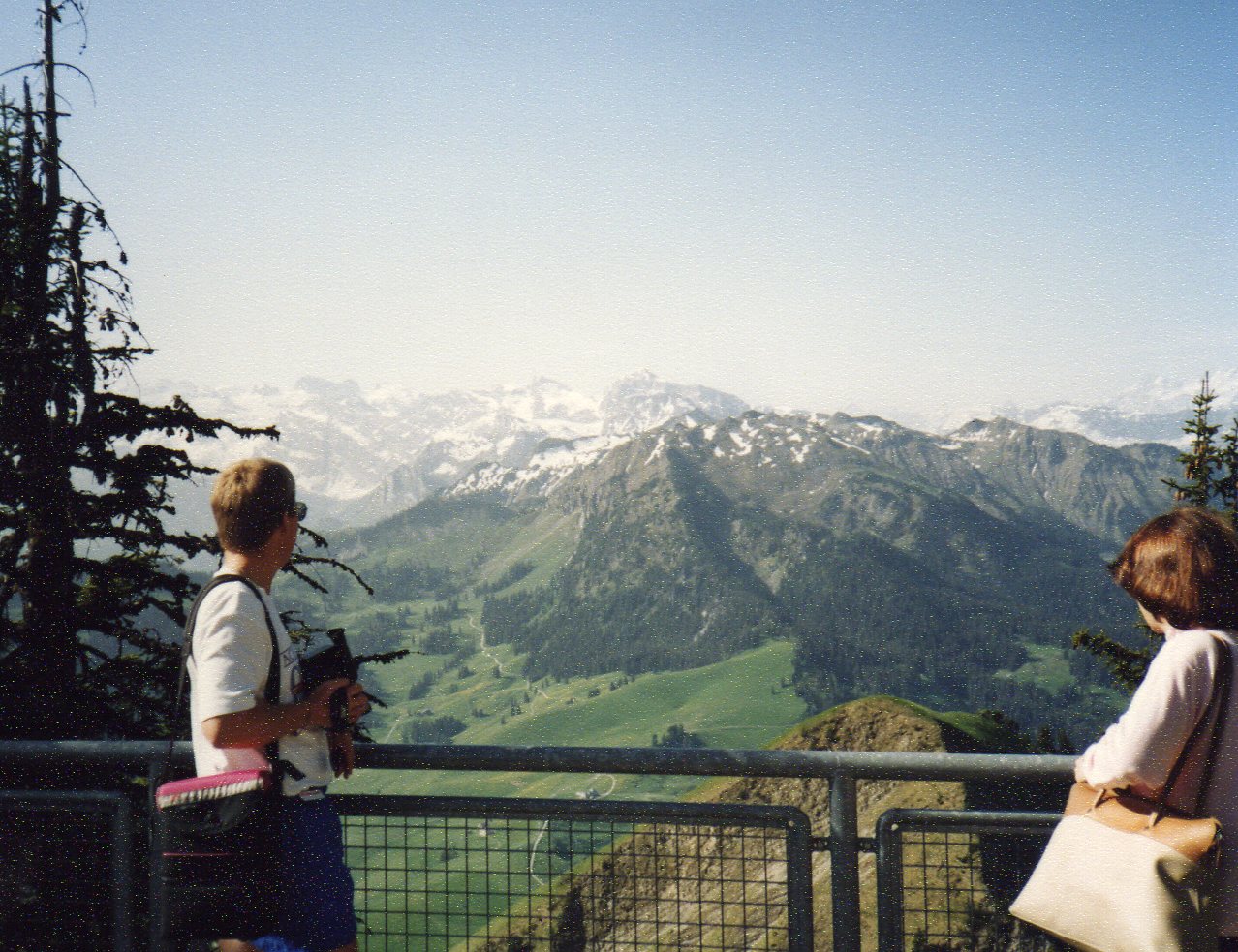 Magnificent view from Mount Stanserhorn
Next onto another tourist trap to look at watches & music boxes. We couldn't resist buying a music box – but we couldn't afford one of the ornately carved wooden ones, so we bought a small one enclosed in Perspex. We still have it, winding it up periodically listening to its beautiful sound.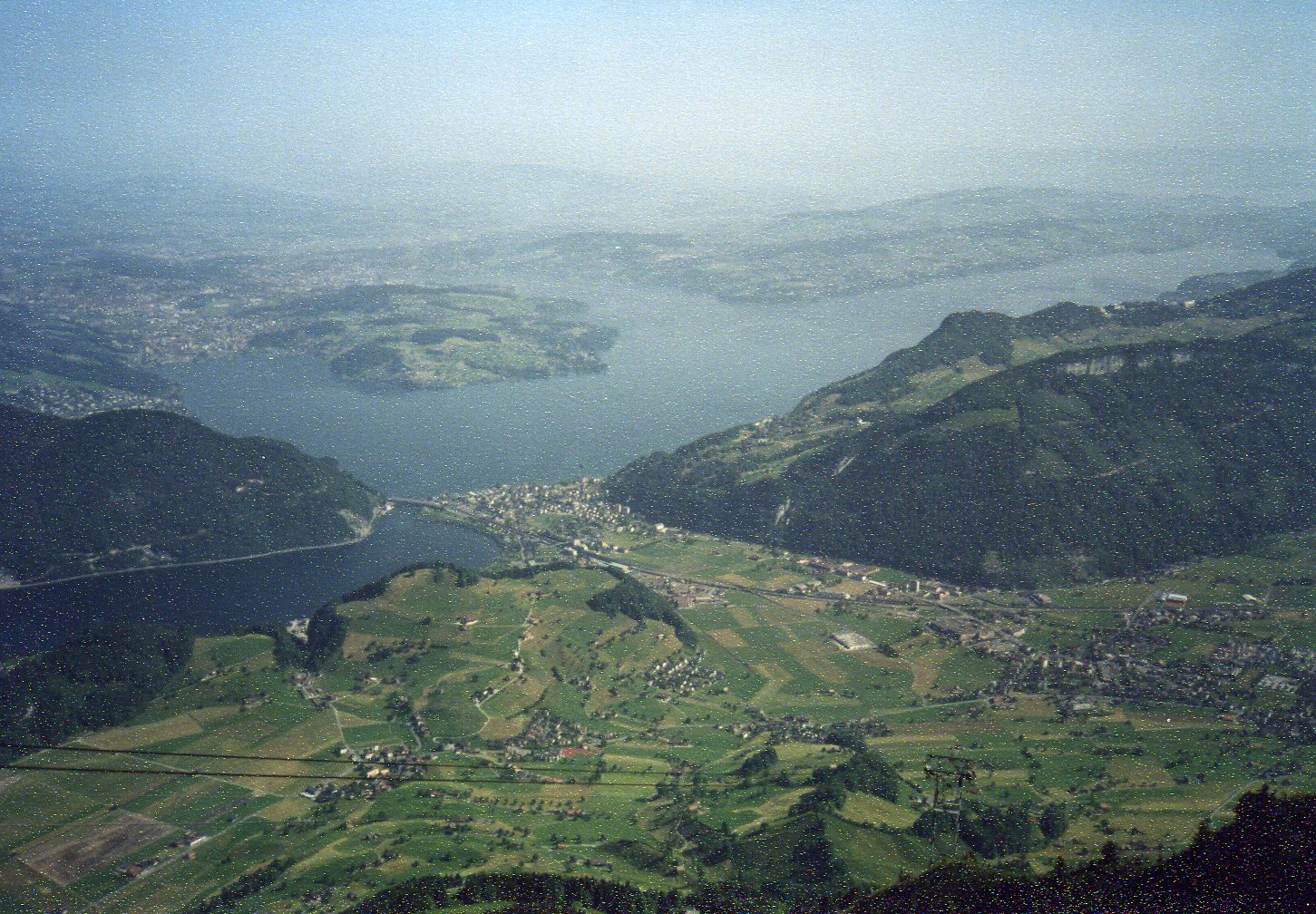 Another highlight was taking the funicular railway that was built in 1893, and a cable car up the Stanserhorn. Breath taking and one of the best views we have ever seen. We couldn't believe how warm it was as well, even with some snow on the mountains. We could also hear the cow bells down below. What a special moment.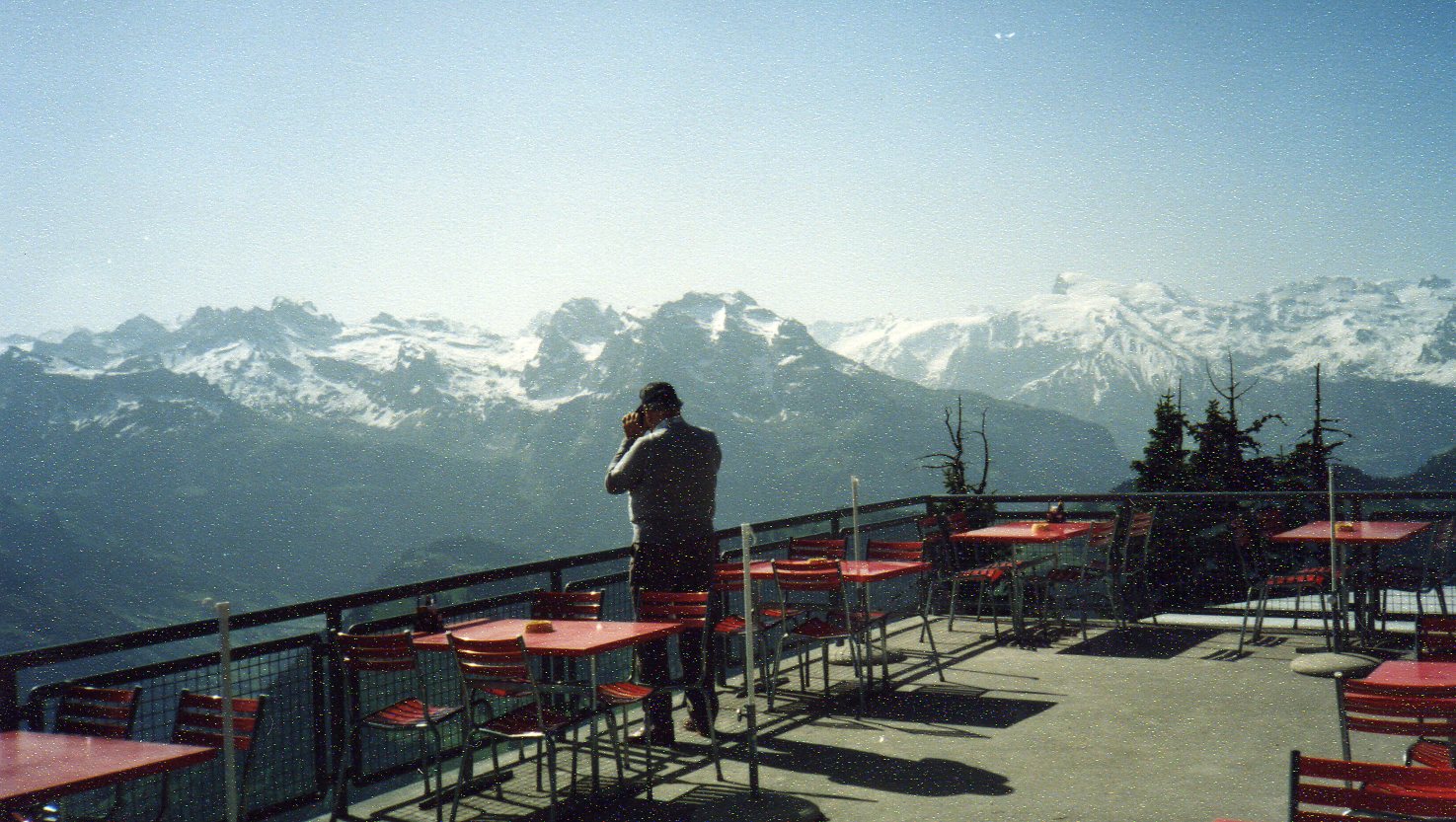 The hotel we stayed in was like a picture from a postcard – beautifully carved wood. Typical Swiss style that authenticated our stay in Switzerland. Much to my dismay, we didn't take a photograph of it and I am beginning to realise why there is a lack of pictures. Most of the scenes I still have in my mind must be from all the videos that hubby took while we were touring. He undoubtedly saw Europe through the lens of a video recorder that holiday! They are all still on old video cassettes, hidden under a pile of photo albums, of the ancient kind, and I don't have a clue how to digitize them for my blog!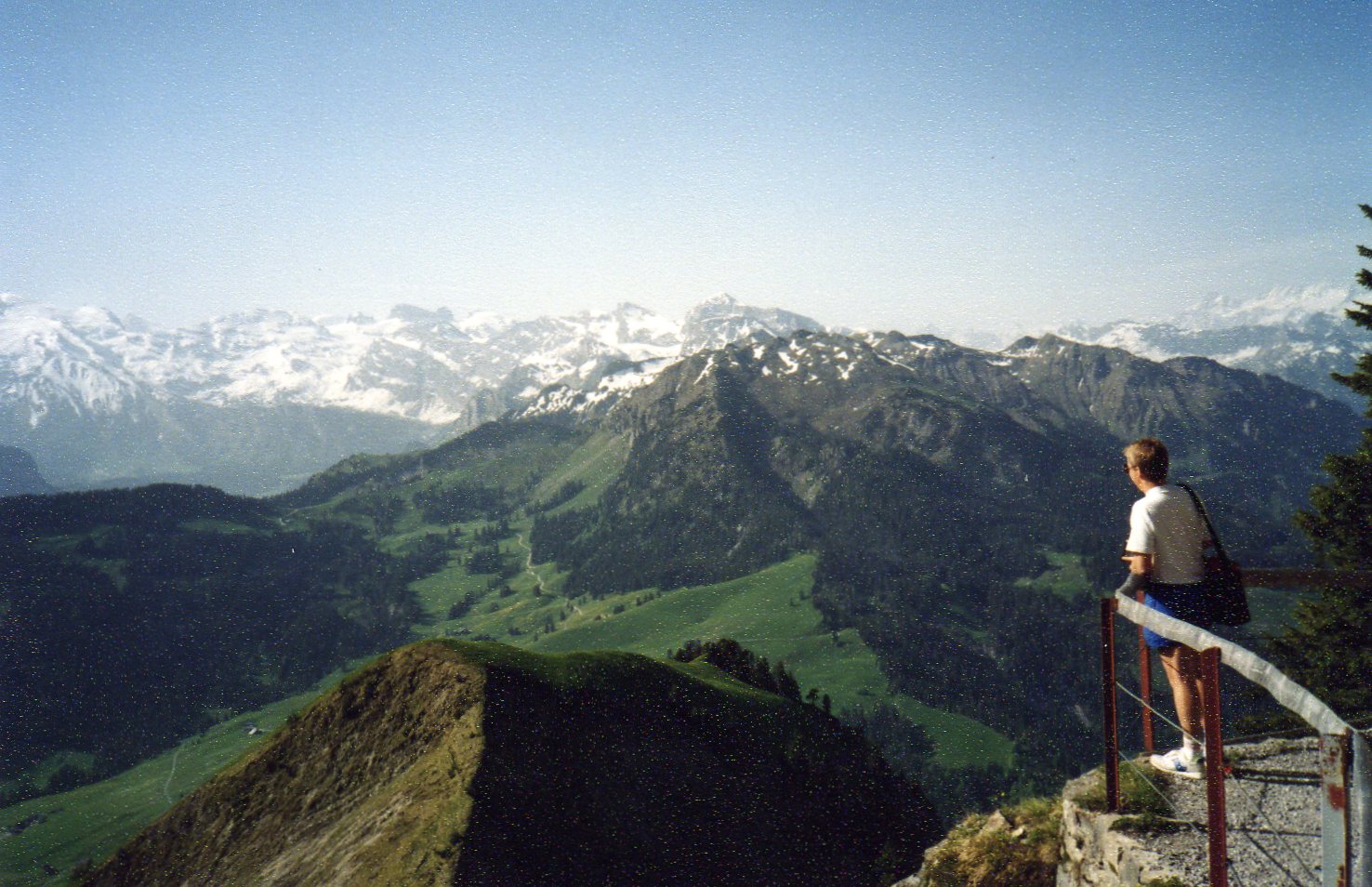 Onwards to Italy, after only tasting a delicious sample of Switzerland. Coming up in the next blog.
I'm sure we all do some silly things while we travel. What's yours?
Liked it? Please share it on Pinterest: