Five things I regret about using a tour company to travel through Europe
My regrets that I had to use a tour company to travel through parts of Europe
1. Not being able to stop in Belgium. I would have loved to see more than just a bit through the bus window.
2. Not spending enough time in London. That however was remedied years later.
3. Not being able to see a great deal more of Paris, Rome, Venice... and the list goes on.
4. Not being able to see Pisa. Our tour bypassed Pisa and that has always been on my bucket list. But would it really have been worthwhile, just to snap a photograph of a leaning building? I probably will never find out.
5. Not being able to spend more time at a leisurely pace at various countries and experience the day to day living, the cultures and the hidden treasures that those countries offer.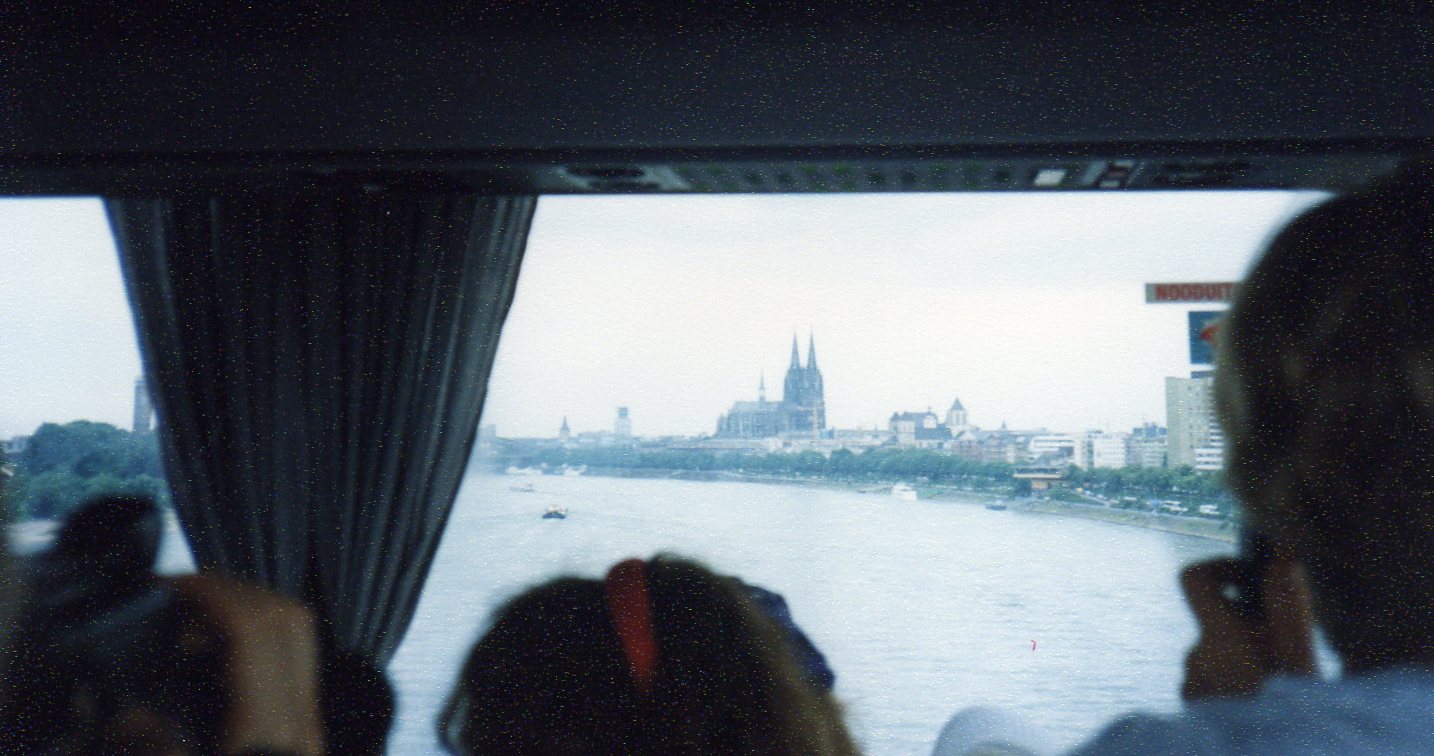 Everyone craning their necks to catch a glimpse of something
See the trend? My biggest gripe was that we moved too quickly through each country. However, let me add although time was too short, if we hadn't gone on a bus tour we would not have seen so much of all the countries we zoomed through.
Trip of a life time
Of course this was another trip of a life time. Initially when we went to Mauritius we thought that would be our trip of a life time, and it most certainly was. Yet, we were so fortunate to have this one as well.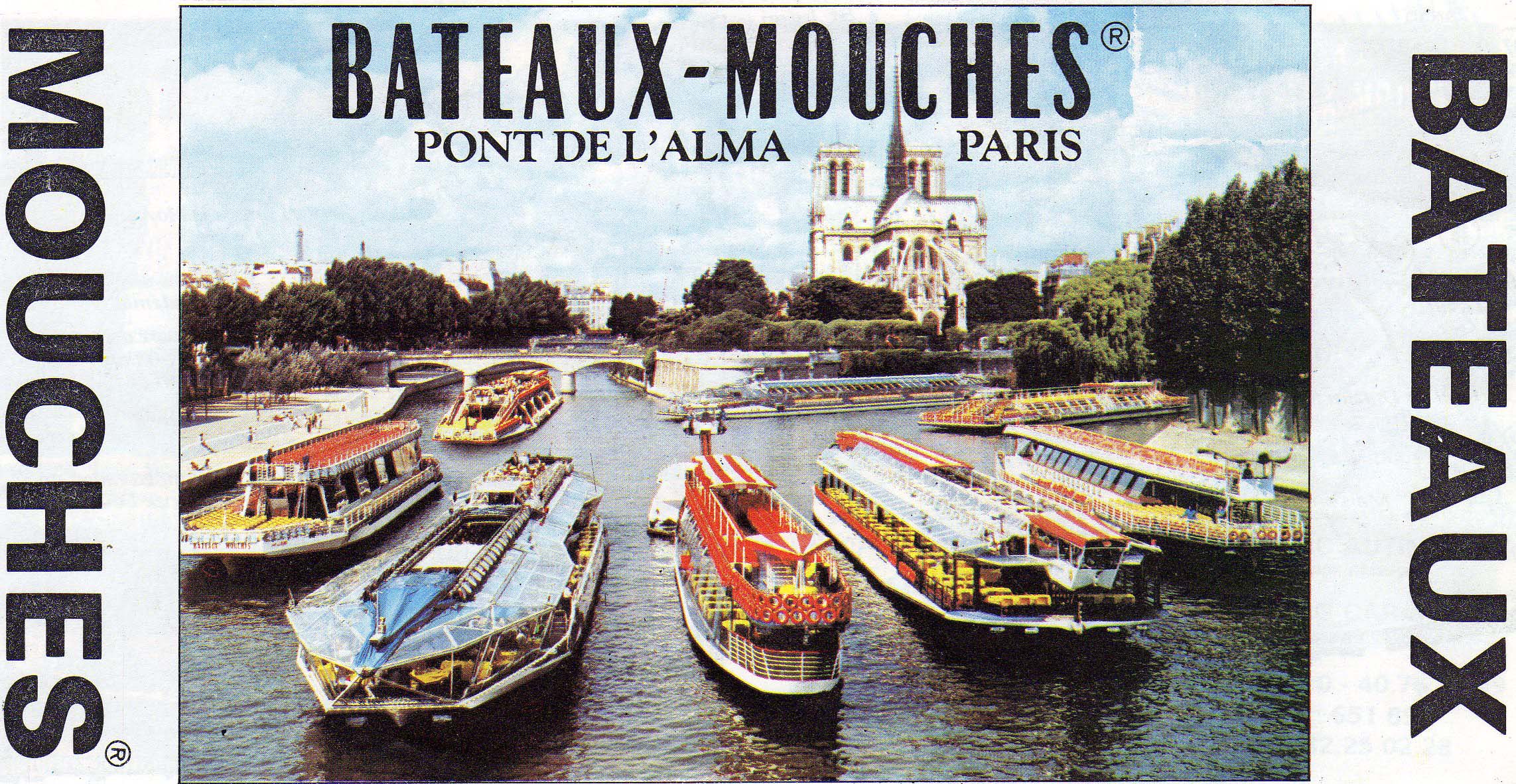 One of the many river cruises we did
Although we have traveled a fair amount since then, and they have all had their own special charm, some far more than others, we have never seen so many countries - 7 countries in less than two weeks.
My better half and I (yes, he still is, even though there was no romance in Venice) often joke that when we retire we are going to hire a motor home and among other things, follow the Tour de France and travel around Europe. Who knows if this dream will come true? I've heard it's quite a mission though and it sounds so much like having to rush from place to place, so maybe we'll skip that idea.
Traveler our Tourist?
Would we go with a tour group again? It is not really our style of traveling and we haven't done it again. Having said that, it was probably the best thing we did, because of the short time we had available to us. We saw so much in those 12 days that we would never have managed on our own. We also had a very knowledgeable tour guide who gave us a lot of insight into each country. The tour company gave us speedier access into museums, art galleries, etc. because we never had to wait in long queues. Those of you that have stood in queues waiting to go into a museum or art gallery in Europe will know exactly what I am talking about.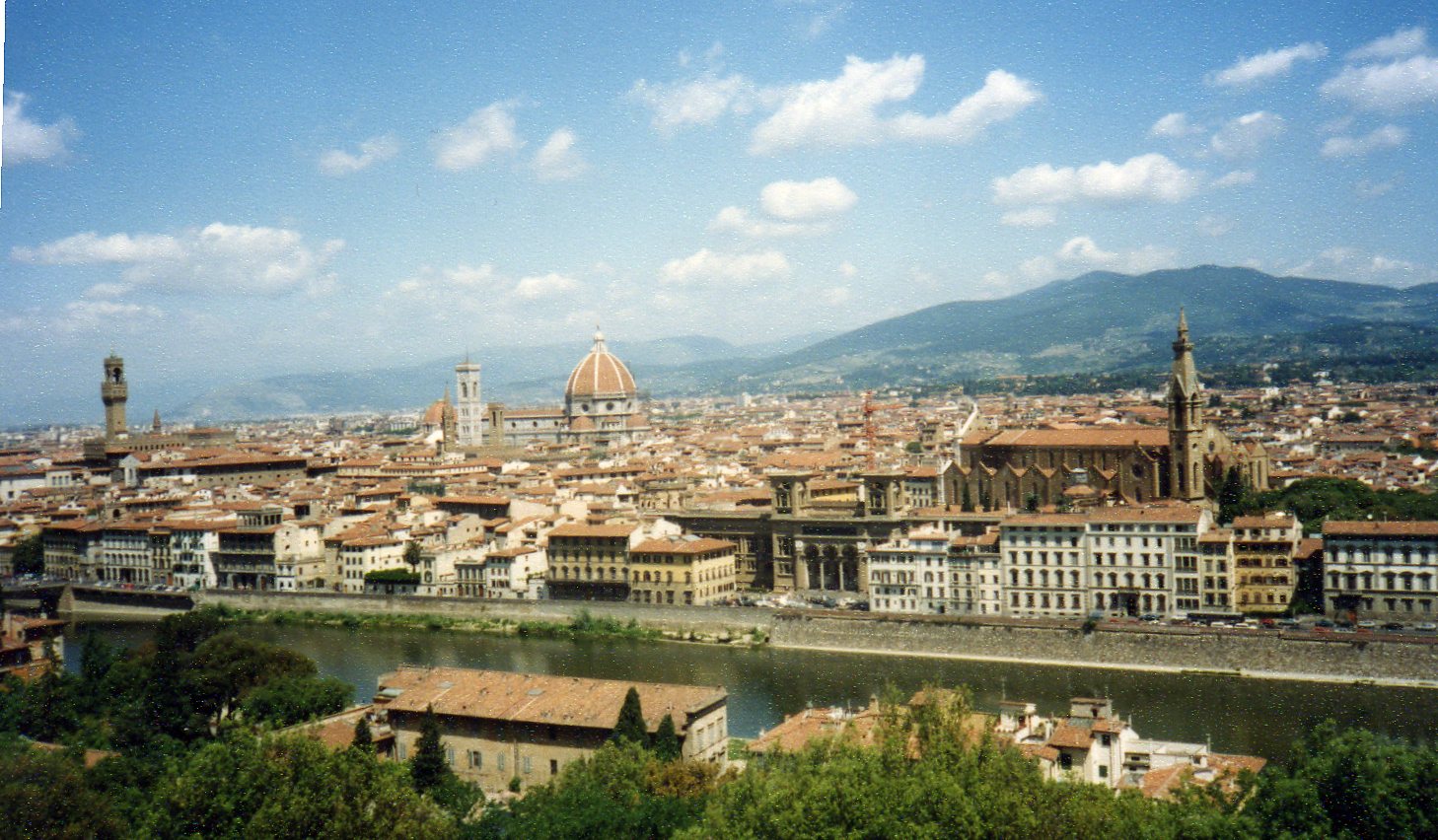 We saw some magnificent views
One drawback was that we only went to selected cities, but then, once again, that was partly our decision. We chose that particular route, because it suited the time we had and it included the countries we wanted to see.
Great traveling companions. Anyone recognise themselves?
Another negative was how exhausting it was, because each day was crammed with so much sightseeing. Early rise every morning, most of the time to pack up and move on to the next city or country – I doubt if we spent more than 1 night in each hotel room. Time was far too short to see everything in each country or town. I highly recommend that you are reasonably fit when doing a tour like this. But you are sitting in a bus most of the time, you will say. True. But you are continuously on the go, hopping on and off, walking around as fast as you can to see as much as possible - been there, done that scenario.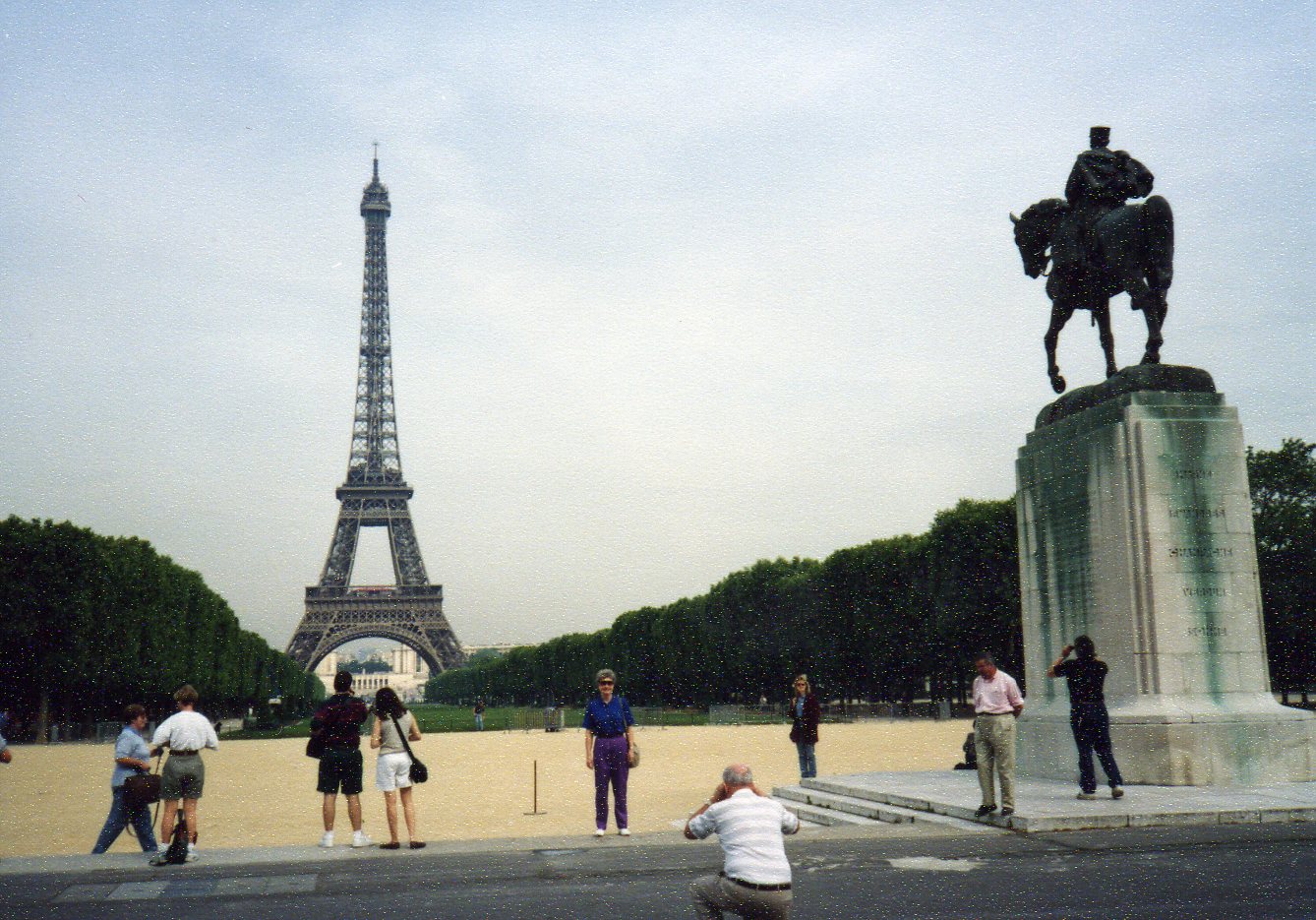 Tourists doing touristy things
One aspect we never considered was the hidden costs of Extra Excursions and Tipping. We planned a budget for the cost of the tour, food and drinks that was not included and a little bit of extra spending money. The thought didn't cross our minds that there would be so many extra excursions that we would want to participate in and pay for over and above the tour. Believe me, we did the bare minimum of excursions. It was also expected to tip the tour guide and driver. We had to calculate with extreme care, for these extras and selected a couple of excursions that we could afford. In those days we also had to calculate each currency separately for each country, not like the euro of today.
We certainly don't regret having done this tour but it would have been even more enjoyable to spend more time in each country and observe their way of life, get a feel for their culture and not just go to all the tourist spots. We most certainly are not ungrateful for an opportunity like this.
What is your experience? Have you used a tour company and if so, do you regret it? Or are you one of those that like to follow your own path?